Imminent 'divorce' in the best couple in the Premier
Son Heung-min and Harry Kane formed the best couple in a single league campaign and also the second best in Premier League history. If Kane leaves, the romance breaks.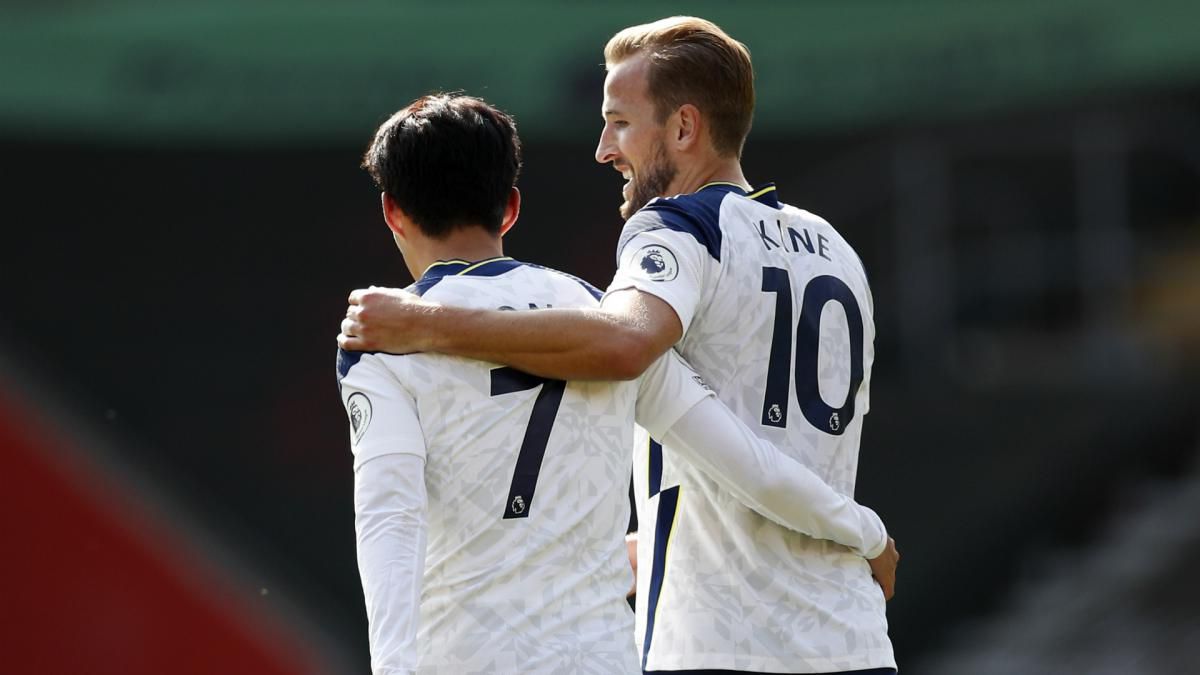 Son Heung-min's 'I'm staying' contrasts with Harry Kane's 'I'm leaving'. Together they formed the best couple in a single league campaign and also the second best in the history of the Premier, but now, just at the twilight of Tottenham's best cycle as a club, they have decided to take different paths. While the South Korean has just renewed his commitment to the Spurs, the Englishman seems ever closer to going under the protection of Pep Guardiola and his winner Manchester City, a team that will allow him, once and for all, to lift a first-rate trophy. level in his career as a footballer.
This same year, the Kane-Son partnership broke a record by generating 14 goals in a single season in which one assisted the other to score. He did so by beating other historical couples such as Shearer-Sutton, who scored 13 goals in 94/95, or Anelka-Bergkamp, who pierced the net 10 times in 98/99. This has helped, in any case, that Kane has been the top scorer and top assistant in the competition this year with his 23 goals and 14 assists, although Son, winger, has not done badly either with 17 goals and 10 passes. of goal. However, if Manchester City finally ends up disbursing the almost 200 million euros that Tottenham is asking for him, both will always have the thorn of not having managed to become the best couple in the history of the Premier League. For this, the society of the English and the South Korean would only have to produce two more goals, since, with 34 behind them, they are the second best couple behind that of Drogba and Lampard, who reached 36. Others, such as the one formed by Agüero and David Silva or that of Henry and Pirès, remained at 29.
At 29 years old, Son has just signed a contract that will link him with the North London team until 2025, a club in which he has scored 107 goals in 280 games to date. "It has already been an honor to play here for six years, the club has shown me a lot, a lot of respect and, obviously, I am very happy here. It is like my home, especially for the fans, the teammates and the squad," he assured as soon as the news of its renewal is known. For his part, Kane seems to be clear that he will not start next year under the command of Nuno Espirito Santo, the entity's new coach, and his destiny seems to be heading towards the north of England.

Photos from as.com