Ianis Hagi: "Having Gerrard gives you extra motivation"
Ianis (Istanbul, 1998), son of the mythical Hagi, has emerged as a differential player in Rangers, the highest assistant in the League won (9) and scoring 6 goals.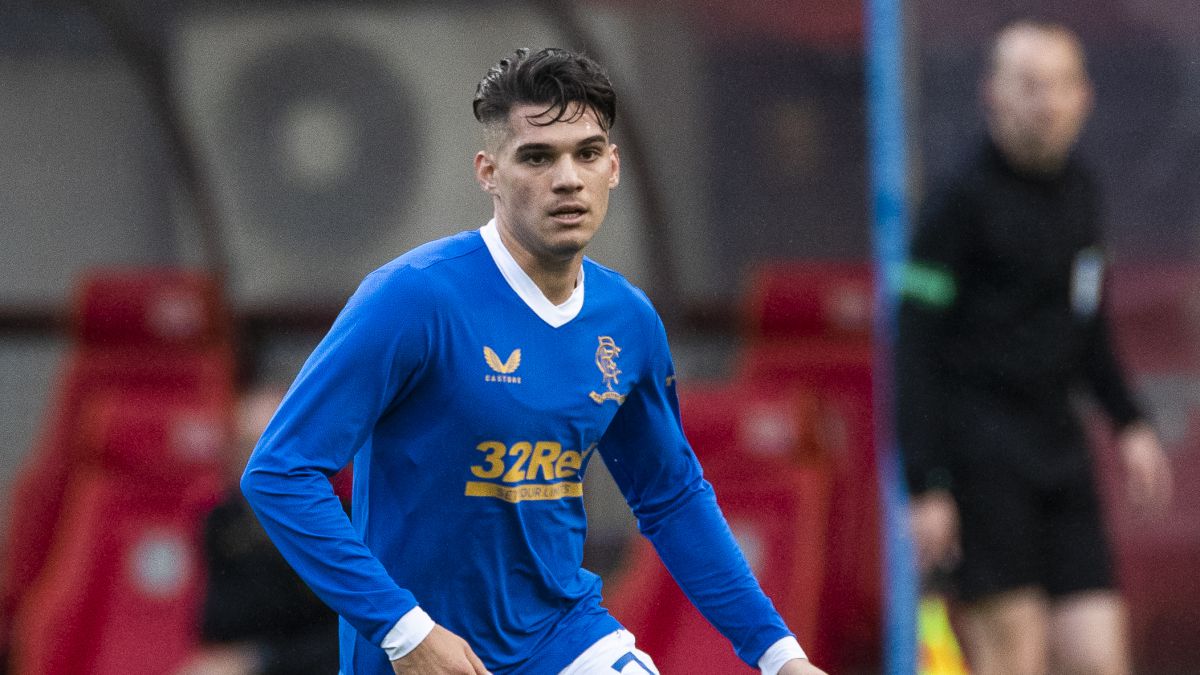 Serves AS by videoconference from its home in Glasgow. In just two seasons he has become one of the top idols in the Rangers fans. He is key in Gerrard's team. Ianis is one of the main attractions of the friendly.
What does it mean for Rangers to play against Madrid?
It is a great game and a challenge. The idea is to maintain the level in the League and we face the Champions League, and opponents like Madrid are perfect to see the level at which the team is.
Do you feel the weight of history behind Rangers?
It is a 100% special club. The mindset you find here is the best you can have as a professional. The level may not be that of the top 10 teams in Europe, but a draw or defeat is not allowed here either. And that's the mindset that I love and that motivates me. The club, the fans, all the titles they have won… Everything is a great motivation for me here.
What is your life like now?
Well, here people live for football and they recognize you quickly on the street. It is a great city to be in for a professional of this sport.
And how does the rivalry with Celtic live?
Unfortunately, the pandemic prevented the public in the stadium last season and I could not feel those matches normally, but even so, the days before, in the locker room, in training ... Everyone thinks about that confrontation in a different way . It is something very big, more than a game and yes, the pressure is noticeable. It is among the three most important derbies in the world of football and being a part of that is wonderful.
Have you not played with the public in Scotland?
Yes, yes ... In my first three months. Our stadium has an incredible atmosphere. It is something that you honestly have to put on your list of things you should live as a footballer. My father already told me about what playing for a club with such a powerful fans as Rangers could bring me, he was able to experience something similar at Galatasaray. I'm looking forward to the fans coming back to the stadium.
What does Gerrard mean?
It is a great opportunity for me to be trained by this legend. He is a top coach. I learn every day and the mentality that he introduces in the dressing room is motivating. He is a winner. The entire coaching staff takes care of the smallest detail, they prepare you on the right path for each game. And, obviously, listening to their last words before going out on the field… It is a great opportunity for young players to be part of this dressing room.
How has Gerrard improved you as a player?He has that English mentality of being one hundred percent in the game, from start to finish, of being consistent. Not just at games, but every day. I grew up under the umbrella of my father's advice and I have seen many similarities between the mentality that both of them have, the way they think and the way they approach this sport, to training sessions, to games ... Having Steven Gerrard as a coach gives you something extra.
Is British football still straightforward and tough?
It has changed from what it was 20 years ago, it is obvious. Even here at Rangers, there is the idea of having possession as long as possible. But there is a British side to the team, that's for sure. There is a good mix, when we have to defend or be more physical that gene also comes out and we know how to do it.
Did it take time to adapt?
I knew the language before arriving and that is essential. I quickly understood what the coaching staff and the team wanted from me. I have tried to grow as much as possible and I must be grateful to everyone in this club because they have allowed me to adapt quickly.
Do you feel the weight of your last name on your back?
I think it depends on how you understand that yourself. I try to turn that pressure into an advantage, but yes, the pressure for comparison exists. It is a decision of oneself, of whether you want it to be a weight and something negative or if you see it differently and understand it as a motivation. I understood this from a very young age. For me it is an honor to wear that name on my back and a motivation that helps me to be a better player.
Did your father ever train you?
Yes, yes, in Romania, at Vitoria Constancia, at the age of 16 ... We were successful, we won the Cup and the Super Cup.
Was it difficult with your classmates?
At the beginning there are doubts, of course ... But in the end it is football and it is what you do on the field. I ended up being Ianis and showing my qualities.
Is your father very critical of you or does he usually leave you alone?
He's probably the most critical person to me, but I think that's a good thing. It's the way he raised me, not just as a soccer player but as a person, since I was little. Whenever I have done something wrong on or off the field he has been the first person to tell me and to make me understand what is right and what is not. He has helped me a lot, and beyond that, talking about football, he always ends conversations in a positive way, with good thoughts ... I am the person I am because of him and my mother, of course. I am very proud to have the parents I have.
Photos from as.com