"That I cannot be registered is not my responsibility ..."
Memphis acknowledged in his presentation that "when I was five my grandfather gave me a Barça shirt and told me that one day I would play for this team."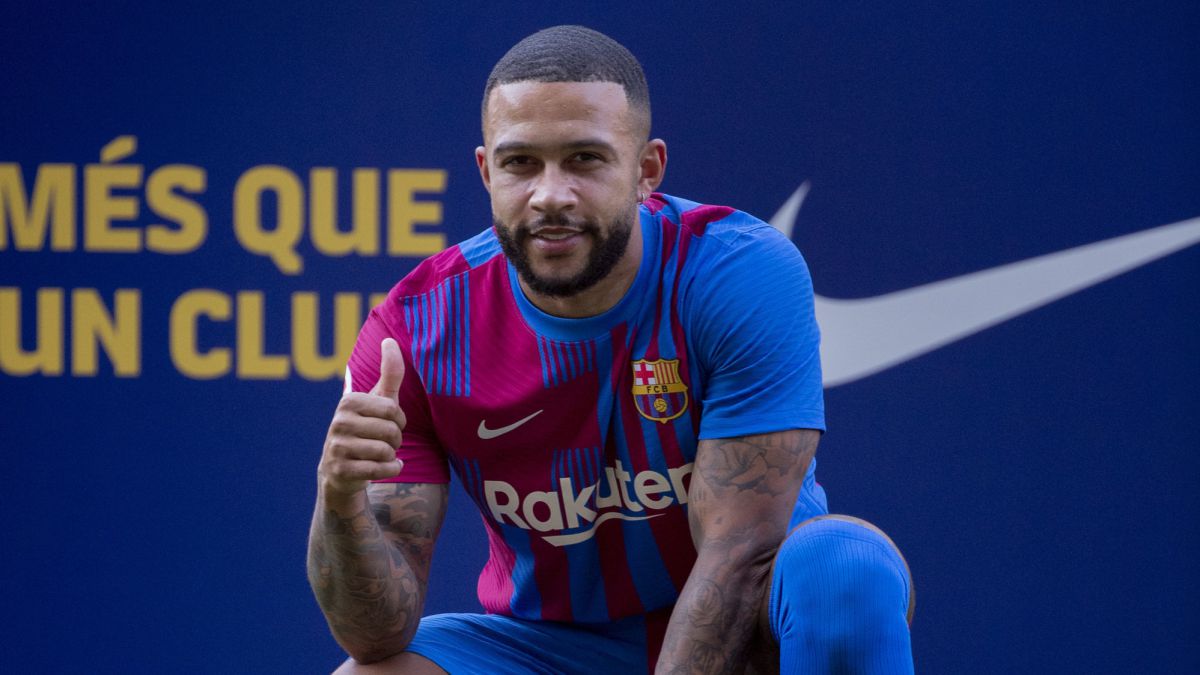 Memphis Depay was introduced as a new Barça player in an act in which the forward could not hide his happiness. "It is an honor to be here, it is a dream come true since I was little. I want to thank the board and my team for all they have done. I am finally here. I have seen a lot of passion from everyone. The city is Very important, the club is huge, it had a lot of impact on my life when I was little. I want to play with a full stadium. I really want to start. Also special thanks to the coach, who has always trusted me. At the age of five my grandfather He gave me the Barça shirt and told me that one day he would play for this team. Too bad he couldn't see it. The relationship between the Netherlands and Barça has always been special, "he said before submitting to Question Time.
What has changed in Memphis from 2019 to now?
Not much, so I came to play against Barça and we lost 5-1. I've worked hard since then.
Are you excited to play with Messi?
It's a dream. I have seen all their matches. He is a legend, the best in the world. The answer is easy. I really want to play with him. I will do what I can to be by his side and anyone is motivated to play by his side. Yesterday I was at the Museum and saw their Golden Balls and now another one is coming.
To what extent has Koeman on the bench influenced him to sign?
You never say no to Barça. Koeman is important because I know him from the national team. He found me a place as a left wing and also in the center and it went well for me. It made me feel safe. We are always in contact and now the time has come to coincide, but if it had not been, it would have come the same.
Are you afraid you will not be able to be enrolled?
I am not worried, I focus on football. The board is working on that issue. It is not my responsibility. I totally trust the board.
How do you think Van Gaal is the new coach of the Netherlands?
I see him as positive, an experienced man. I met him at United and learned a lot from him. I had good experiences and some not so much because I was young and had to learn.
Photos from as.com