Hurkacz will be Federer's rival after surprising Medvedev
The 24-year-old and 18th Pole, who had not made it past the third round in a Grand Slam, will be in the quarterfinals after winning five sets from the world number two.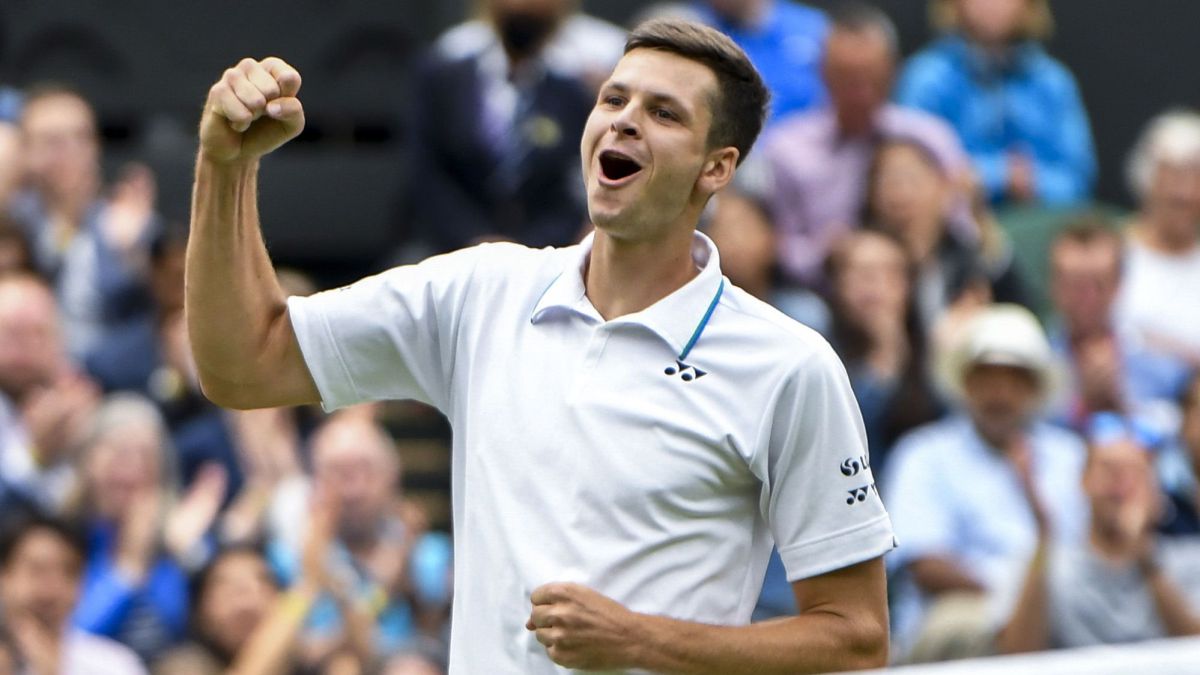 Hubert Hurkacz gave the Wimbledon men's team a big surprise on Tuesday by beating the tournament's number two seed Daniil Medvedev in five sets. The 24-year-old and 18th in the world Polish defeated the Russian in a match that began on Monday on Court 2 and was suspended due to the rain when Medvedev dominated him 6-2, 6-7 (2), 6- 3 and 3-4. In the resumption, disputed in the center, Hurkacz won the fourth set 6-3 and the fifth by the same result to get into the quarterfinals of a Grand Slam for the first time. So far his best result had been the third round precisely in London, where he has shown that his title at the Miami Masters 1,000 (he beat Jannik Sinner in the final) was not a overnight flower and that he can be counted on for feats. high level. "It is incredible to win on the best track in the world. It means a lot to me. To have finished the game here with a victory against the world's number is very great, "he said in the interview on the pitch.
Hurkacz, born in Wroclaw, thus reaped his biggest victory against a Medvedev who has not quite found a way to dominate in the majors. Hubert had also beaten stars like Dominic Thiem or Stefanos Tsitsipas before and has never faced Federer. He will do it this Wednesday. "What Roger has done, how he plays and the titles he has won inspire a lot of people, me too. I don't expect much support, but hey, "said the winner of the day.
Strange the sinking of Medvedev, more accustomed to the big stages, that the continuation of the clash conceded a partial of 8-3 without being worse than his rival in almost no statistical section, apart from the winning shots and by little (47-45 ), and the points in the network, where Hurkacz did win the game with ease (75% against 38%). The volley is one of the great handicaps of the Muscovite, perhaps what he has to improve the most to make the final leap at his 25 years. He still has the US Open, where he has done his best results. To Hurkacz, the opportunity to make history with a win against one of the best of all time.
Results and men's table calendar
Photos from as.com