Hugo Millán dies after the serious accident at the ETC
The young 14-year-old rider crashed and when trying to leave the track, he was run over. The man from Huelva was taken to hospital, but did not overcome the injuries suffered.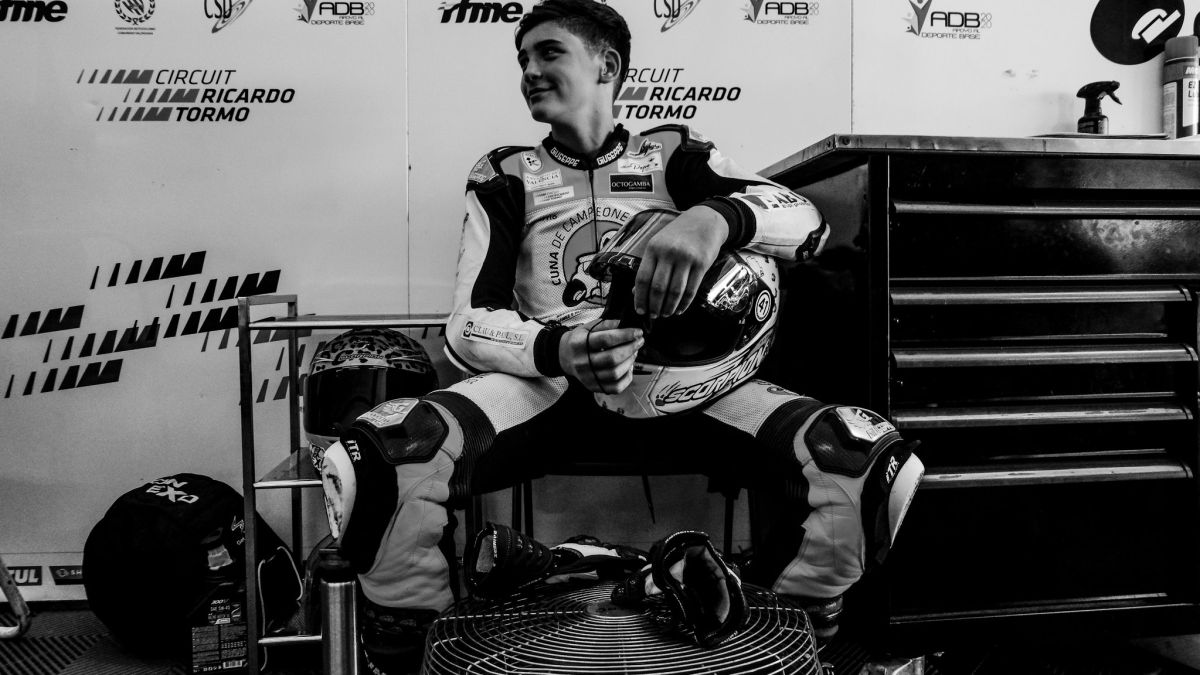 The worst news comes from MotorLand. The young 14-year-old driver, Hugo Millán, has died from injuries caused by the serious accident he suffered in the European Talent Cup race at the Aragonese circuit. The man from Huelva, who finished second in the classification of this category at the fifth round of the FIM CEV Repsol season, crashed on the second lap of the race and stayed in the middle of the line. As he tried to leave the track on his own, he was run over by Milan Leon Pawelec, a Polish driver who was coming from behind and who could do nothing to avoid hitting Hugo.
After the accident, the red flag was declared in the race and the young man from Huelva was treated on the track, to later be transferred by ambulance to the helicopter that would take him to the Zaragoza hospital. Once there, the doctors could do nothing to save his life. After knowing the tragic news, the organization suspended the races that remained to be disputed. Hugo Millán had been competing in the ETC since 2019 and this season he had achieved two poles and four podiums in the six races that have been contested so far. "We deeply regret to communicate that Hugo Millán has left us. We will always remember you for your smile, your big heart and your professionalism. Rest in peace, Hugo. You will always be in our hearts and we will remember you like that, smiling, as always. We love you ", published the 'Cradle of Champions', to which Hugo belonged, on Twitter.
Photos from as.com