Huertas imposes the law of the leader
The Spaniard takes the first race in a heart attack finish and is even more leader after the fall of his main pursuer, Booth-Amos.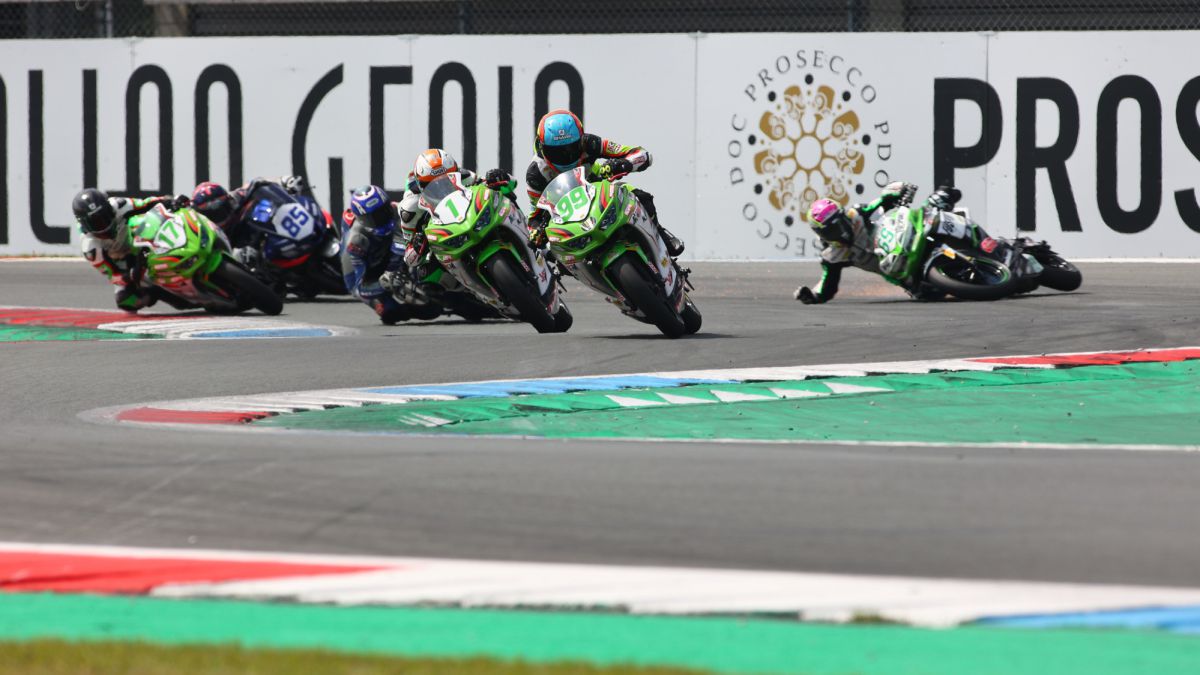 All eyes were on him and he didn't miss. Adrián Huertas won the first of the two Supersport 300 races at Assen and achieved his third victory of the five tests that have been contested to date. The now most leader of the World Cup starred in a beautiful dispute with his neighbor from Kawasaki and current champion, Jeffrey Buis, who opted for a heart attack end in favor of the Madrid player.
Falls were the dominant trend in the first bars of a race that, as usual in this category, was very bumpy. And in this regard, Víctor Rodríguez was one of the most affected after going to the ground when he led in the second round. Shortly after, it was Ana Carrasco who had the worst part, after suffering a rather dangerous fall that fortunately did not go further.
Meanwhile, Buis led, ahead of Booth-Amos and Huertas, a platoon of 16 drivers with six laps remaining. In the last section, the race became a survival match where the two Kawasakis resisted and stayed hand in hand for the victory, after the multiple crash that left Booth-Amos without a prize. Finally, the leader did not miss the appointment and went ahead in the last 'chicane' to win the race.
The play could not go better for the young Parlense. Well, his success became more important after the fall of his greatest pursuer in the World Cup. There are already 32 points of advantage that Huertas holds over the British, and that puts him one step closer to conquering the title of the small category of series derivatives.

Photos from as.com