The 25-year-old Roman tennis player beat Pole Hurkacz in four sets and awaits a rival for the most important end of his career: Djokovic or Shapovalov.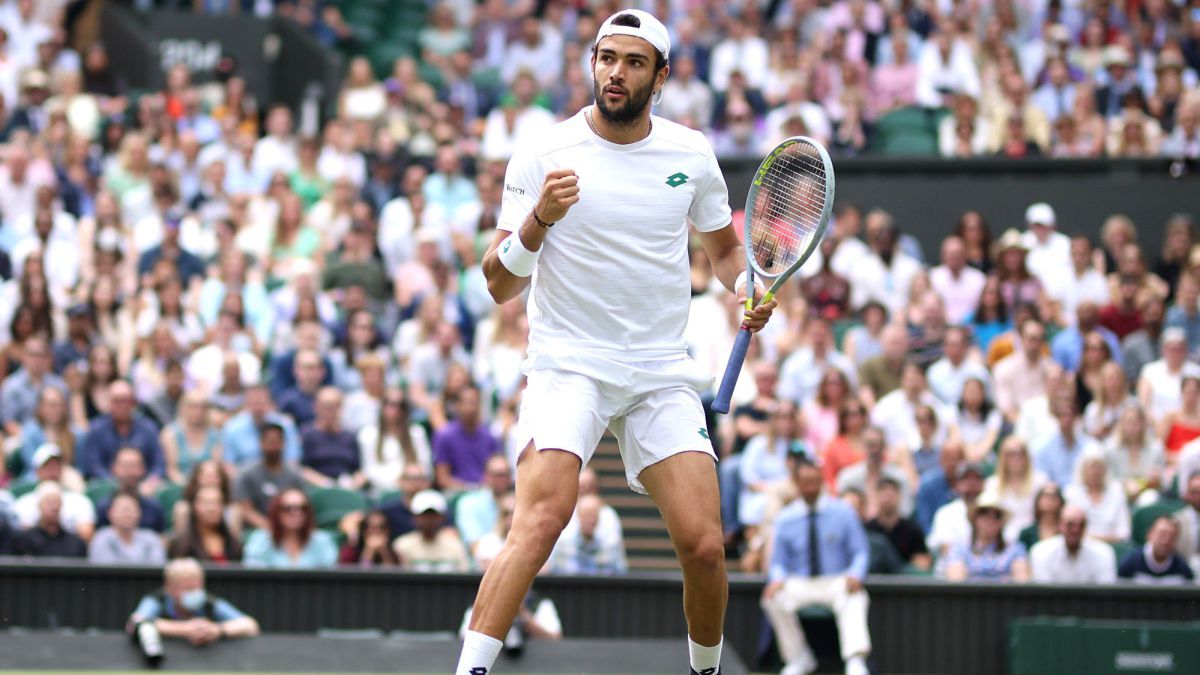 Italy goes from party to party in England. Last Wednesday, his soccer team beat Spain at Wembley to get into the final of the European Football Championship, and this Friday, Matteo Berrettini has become the first tennis player from his country, man or woman, to qualify for the from Wimbledon. With more ease than expected, the 25-year-old Roman and world number 9 beat Hubert Hurkacz in four sets (6-3, 6-0, 6-7 (3) and 6-4 in 2:36) and hopes rival for the most important game of his career, which will be played on Sunday at 15:00. It will be Novak Djokovic or Denis Shapovalov. "I have no words, I need a couple of hours to realize what happened. I had never dreamed of something like this, because it was too big. I am very happy," said the winner.In his third appearance at the British tournament, Berrettini is the fourth Italian to enter the match for the Grand Slam title, after Giorgio de Stefani, Nicola Pietrangeli, who did it four times, and Adriano Panatta. They all did it on the land of Roland Garros. Matteo, however, has had his greatest successes so far at the US Open, where he was a semi-finalist two years ago, and now at Wimbledon, on hard court and grass.
More was expected from Hurkacz after eliminating Roger Federer in the quarterfinals with that hurtful donut, but the 24-year-old and 18th-ranked Pole was hit by a hurricane, especially in the first two sets, which lasted just 58 minutes. Hubert did not learn anything in all that time. Luckily for him, he focused on a third heat in which he competed and forced a tiebreaker in which he was superior. Berrettini, who sentenced in the fourth, doubled him in winning shots (60-27), made fewer unforced errors (18-26) and served much better (86% of points with firsts). In this way, the loser only had two break options and lost his serve six times, this time very little decisive.
Results and men's table calendar
Photos from as.com