Herbalife 3x3 Series kick-off show in Madrid
The men's competition opened the center court located in Madrid's Plaza de Salvador Dalí. The semifinals to be played on Saturday.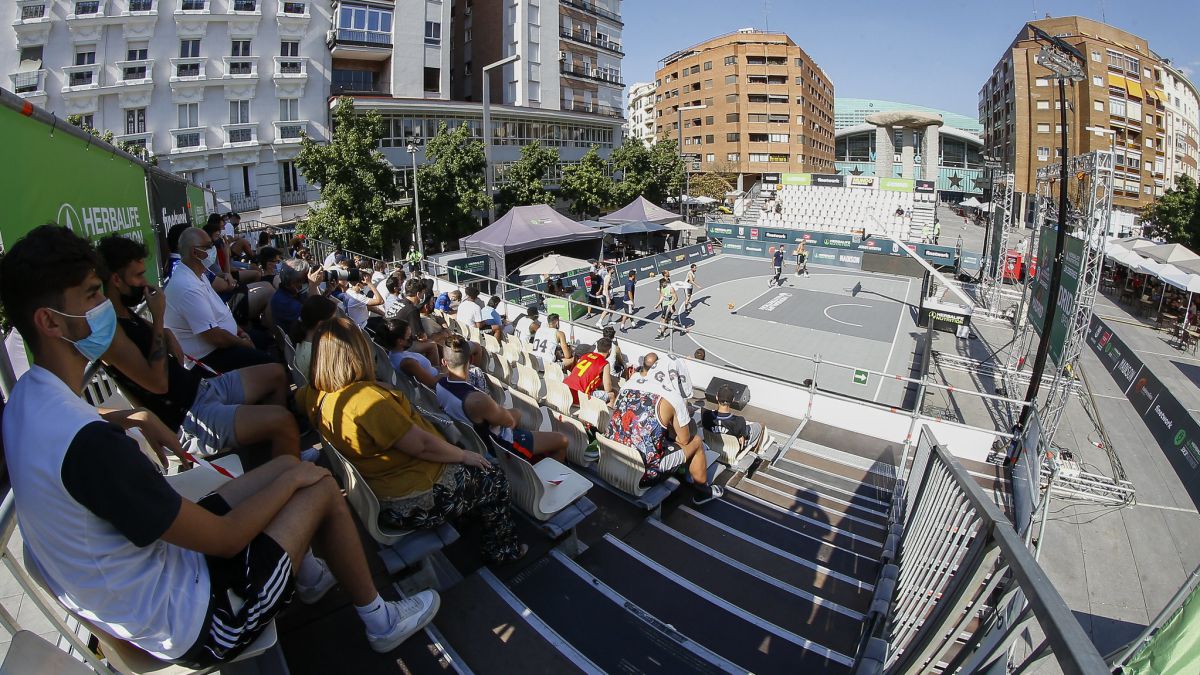 After a year off, the Herbalife 3x3Series Madrid Open 2021 could not have a better start with an urban montage, animation and play of lights. The capital hosts the first Open tournament of the season, where the best players on the national and international scene are measured in order to obtain the direct ticket to the Final Master in Barcelona in September.
The curtain opened with the confrontation between "Be Goat Team" and "Bàsquet Girona 3x3", a match that fueled the excitement due to its high competitive level, Girona being one of the great favorites.
Despite the heat, the shock was high voltage. The "Bàsquet Girona 3x3" demonstrated before "Flower Six" that they come to the Spanish capital with the intention of winning the tournament. With a very intense and close match, in which a triple in the last 10 seconds gave the victory, by 21 to 19, to the team chaired by Marc Gasol.
Group B was one of the most contested of this first phase. In the first match, Iván Cruz's 3x3 Pitius defeated a Valencia Basket 3x3 that could not dominate in the paint despite the quality of Sergio Mendiola. The defeat left the Valencians with no margin for error, but they were able to carry out two tough games: against MMB and, above all, against 3x3 Bijeljina, a Serbian team that has remained very close to the quarterfinals
The quarterfinals will face Bàsquet Girona and Next MVP Badalona; Bit2Me Onil 3x3 and Valencia Basket 3x3; 3x3 Pitius and Nothing Personal; and finally Fresno 3x3 Madrid against FlowerSix
Despite the anti-COVID security restrictions, the stands showed a great atmosphere with an audience determined to enjoy and very participative in the Herbalife Challenge, the Madison Challenge, the FEB Basketball Tied and various tiered duels.
During Saturday morning, the women's group stage and the amateur triples contest will take place, while the professionals will offer us the entire show with their dunks and triples from seven in the afternoon. Then, the semifinals and finals for women and men will arrive, which will be attended by Teledeporte cameras. RTVE's thematic channel is clearly committed to this sport and the Herbalife 3x3 Series.
At the end of the day, prizes will be awarded, with the same economic amounts for the male and female categories. The next tournament will be the Zaragoza Open, on July 23 and 24.
Photos from as.com