"Mbappé has to go to Madrid, but now I want him with me"
Sergio Ramos granted his first interview from Paris for Spanish media. "I don't know what Mbappé has in mind ...".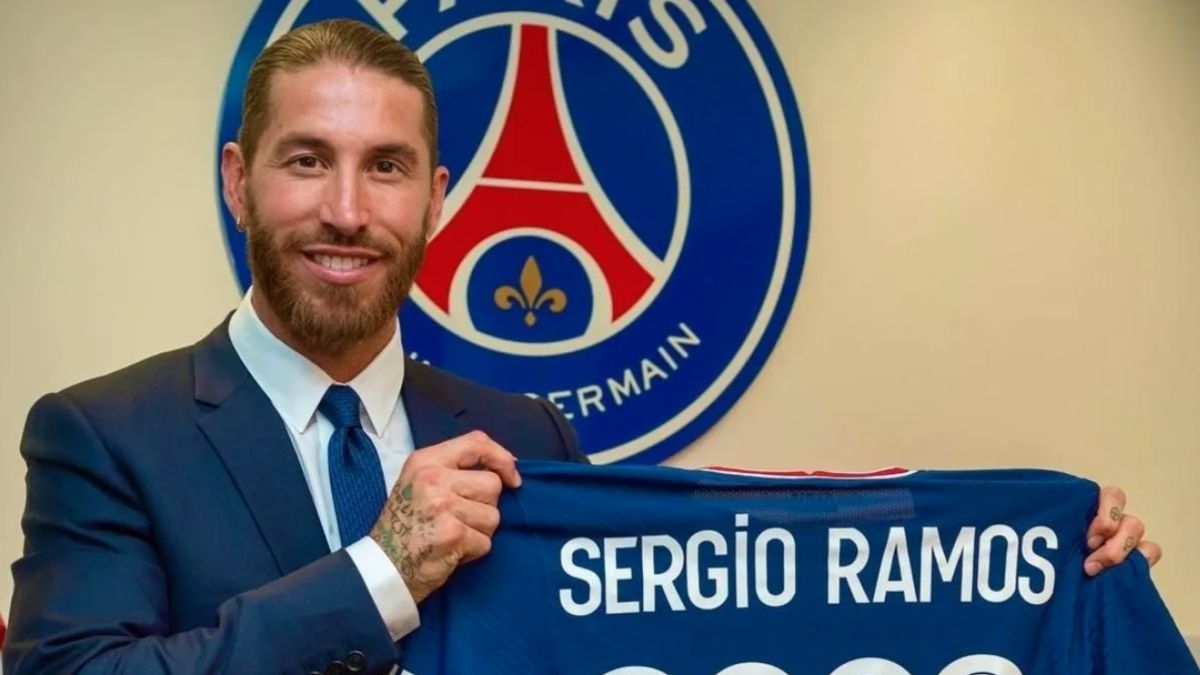 How are these first days being? Do you miss Madrid?
"I have lived a wonderful time in Madrid. But I keep all the beauty that I spent there. It's sad to leave a house that gave you so much. I have taken the initiative to come to PSG a team with a project that is a reality. Integrating myself, but I like challenges. I continue to maintain that illusion to continue winning. I wish I could do as well as in Madrid. I keep that incomparable and unique memory. I come to the right team and the one I wanted to be. "
Can you imagine playing the Champions League against Madrid?
"They are assumptions and anticipating the future that would be a bit daring. I only think about performing at the highest level and contributing my experience. I come here to start from scratch, in a new team and add everything I can. I don't think about it. I feel very good about these new challenges. Let's hope it is a good year. We'll see what happens in the future, Madrid will always be in my heart. "
Do you think that Madrid did everything to renew it?
"These are difficult questions to answer, but I already made it clear in my last press conference. There is no looking back. I am an adventurer and my priority was the sports project. Also the treatment they gave me. The president, Leonardo, Pochettino… they gave me that important affection to decide. I like to take on these new challenges. It is always good to get out of your comfort zone. I am very happy with the decision I have made. "
What advice could you give Mbappé to stay?
"Advice on a personal level could never give. I could tell you something from experience, but I would do it in private. As a PSG player, I would like him to stay. I like to play with the best and Mbappé is one of them. "
What can you contribute to keep Mbappé in Paris?
"I don't know. When you make the decision to leave or stay, it ends up being very personal. In my case, the family, the sports project ... I don't know what Mbappé has in mind. I want him to stay here because he is very young and makes a difference. Here is a very good team. My winning spirit is what I can contribute to the group and if that can infect a teammate, the better ".
What is left of the difficult 2020/2021 season?
"I keep the bad and the good. I have always taken everything as an apprenticeship. It serves to know what needs to be changed or improved. Who is in the good and who is the bad. Everything passes and everything arrives. At the end the sun rises and everything continues. And what better way than coming to a great team ".
Is there room for Messi at PSG?
"Leo is one of the best players in the world. But it is not up to me. I could tell you a thousand things, but they would not be decisive. Each one makes the decisions they have to make. But I like to be surrounded by the best and I would always have a place in my team. "
What do you think of the leaked audios of Florentino Pérez?
"To this day it is something that I stay away from. I am escaped from the press both in Spain and internationally. I try not to comment on anything. Regarding Madrid and the fans, I have tremendous respect for them. "
Would you advise Mbappé to go to Madrid at some point in his career?
"Of course. Madrid is one of the best clubs in the world. On a historical level, the best. For me, great players have to go through there. But now I want him on my team. I want to win and for this I want the best to be by my side. "
Would you celebrate a goal against Madrid?
"I would never celebrate a goal against Madrid. Above all, it is my family and it is in my heart. They deserve that respect. Neither a goal nor a victory.
Have you missed playing with the National Team this summer in the European Championship?
"It is always very sad not to be able to represent your country in major competitions. I have missed it. I would have loved it. To me especially, I have been the one who has worn that shirt the most times. I will continue working to be able to return as soon as possible ".
Who are you more excited to play with: with Mbappé or with Neymar?
"I think they are two great players. I'm excited to play with Neymar, with whom I have a very good relationship. Also with Kylian, who is a great player. But regardless of who plays, the most important thing is to win. "
Do you think that Spanish soccer stars are treated badly?
"We all believe it. But the years go by and the same thing happens. We have a problem as a country, the philosophy does not change. I see the Premier or in Italy Bonucci and Chiellini, who are heroes in Italy. And we have to try to get people to admire those who succeed here. The admiration we feel with outsiders, we lack with ours and we miss it. It is sad, but it is reality. Not only have I suffered it, but also other players. When we have the cracks here we do not value them. We have to admire people more and envy less. "

Photos from as.com