Hard start for Madrid in the Euroleague: receive the champion
The Euroleague published the Euroleague schedule for the 2021-22 season. Barça starts against Alba and Baskonia, against Olympicaos.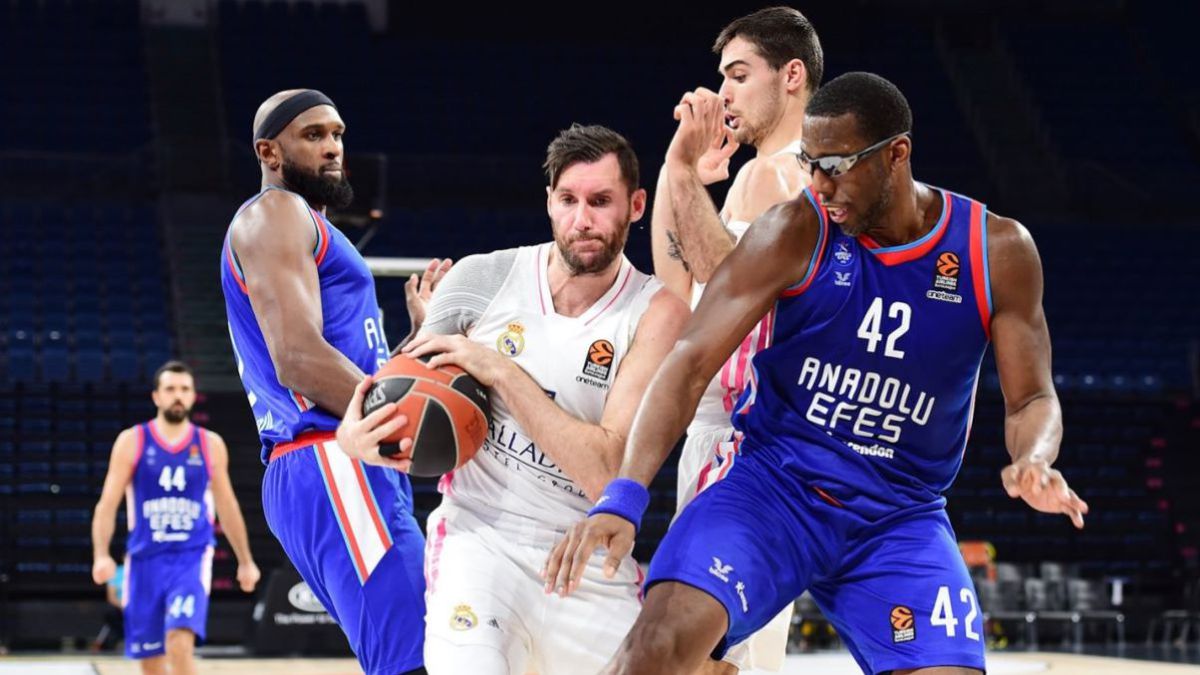 The Euroleague has announced this Wednesday the calendar for the 2021-22 season. The first day of the maximum continental competition will be played between Thursday, September 30 and Friday, October 1 and the last, between Thursday, April 7 and Friday, April 8. The Final Four will be in Berlin on May 27 and 29.
Real Madrid, Barça and Baskonia are the only Spanish representatives after the departure of Valencia Basket, which was left out for this season as the previous one did not classify among the eight best.Matchday one
The Whites will start their career in the Euroleague against Anadolu Efes, current champions of the competition, at the WiZink Center in the Community of Madrid ... and a reissue of last season's spectacular quarter-finals. The game, on Thursday, September 30 at 8:45 p.m. For their part, the Basques will travel to Athens to face Olympiacos on Friday the 1st at 9:00 p.m. On the same day and at the same time, the Catalans will receive Alba Berlin from Aíto García Reneses.
Classic in the Euroleague
The first Spanish basketball Classic between Madrid and Barça will be on Friday, December 10 at 9:00 p.m. at the Palau Blaugrana on matchday 14. The return, Friday, February 11 at the old Sports Palace at 20:45 on matchday 26.
For its part, Baskonia will face the Whites, first, in Buesa on Thursday, November 25 (8:30 p.m.) on matchday 12 and, then, in the capital, on matchday 21 on Friday, January 14 at 20: 45.
The last duel between Spaniards, that is, between Baskonia and Barça will be on matchday 9 in Barcelona (Friday, December 30, at 8:30 p.m.) and, on matchday 18 in Vitoria (Thursday, November 11 , at 21:00).Double rounds
As usual since the creation of the new free-for-all system, the Euroleague calendar has weeks with two rounds in a row. This season there will be six double days: the 3rd and 4th; the 6th and 7th; the 10th and the 11th; the 15th and 16th; the 20th and the 21st; the 31st and the 32nd.
Calendar of the Euroleague From day 1 to 4 From day 5 to 8 From day 9 to 12 From day 13 to 16 From day 17 to 20 From day 21 to 24 From day 25 to 28 From day 29 to La 32From Matchday 33 to 34Click here to download the Euroleague schedule
Photos from as.com