Haaland: Chelsea prepare 150 million to break the market
Jan Aage Fjortoft, market specialist, explains on 'ESPN' that the blues are preparing "a fantasy offer to test Dortmund this summer."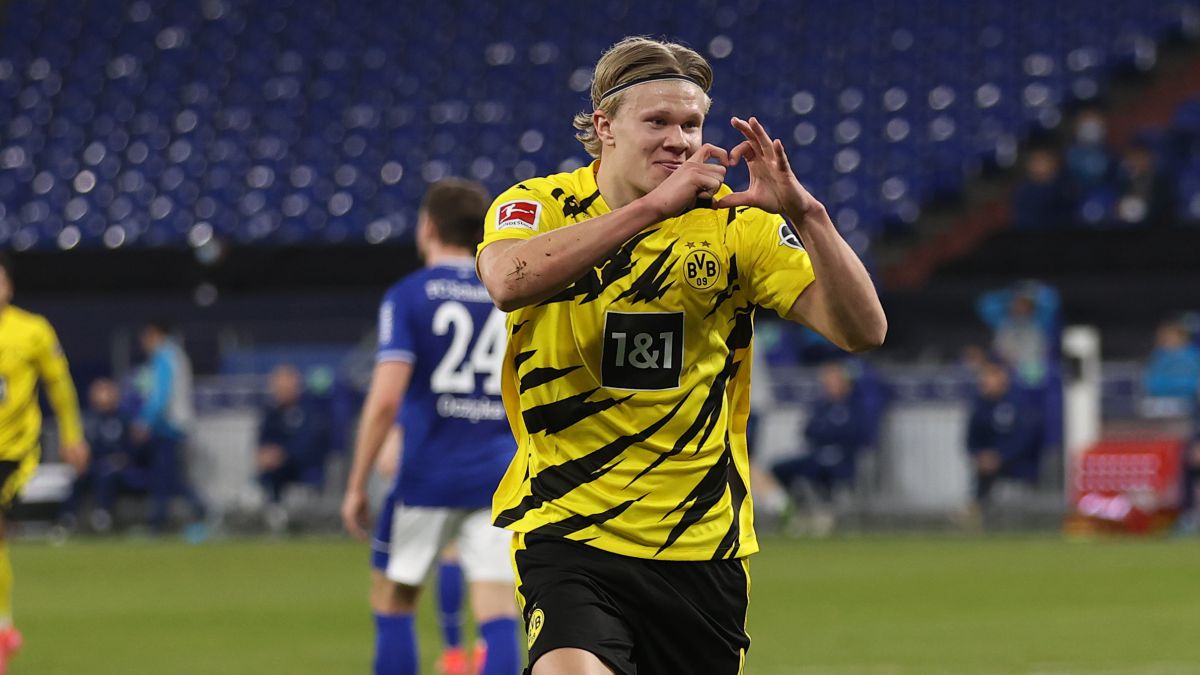 Although Chelsea have raised their fight for Declan Rice to the surface, it will not make them lose a step in their career to take over Erling Haaland. To get a '9' of guarantees before the pressing lack of aim of Timo Werner is urgent and would be the icing on a squad that Tuchel redirected to become European champion. Borussia Dortmund does not make it easy and this summer has closed in band with an appraisal of 170 million euros. However, at Stamford Bridge they want to test the Borusser team with an offer very close to the demand.
According to Jan Aage Fjortoft, a former Norwegian international who is now a specialist in market issues, "Chelsea have it as their primary objective and they would like to test Dortmund with a fantasy offer, which would be around 150 million euros, double of the amount for which they could sign him next summer. " That line marked by Fjortoft, in a talk with ESPN, would be a real yardstick to measure Haaland's chances of changing of scene this summer.
The black-yellow team reached an agreement with Mino Raiola at the time of his signing to RB Saslzburg last January in which they promised to facilitate the departure of the Norwegian cyborg from Dortmund, but from 2022 onwards. wanted to give his arm to twist, despite the interest that comes from Real Madrid, Manchester City, United, the aforementioned Chelsea or a Juventus that joined the race in recent days. Not forgetting Bayern, although the Munich giant would wait until the following summer for the claims to be relaxed.Despite the offer, his departure will be difficult
Until now, no offer has transpired, beyond the logical interest that a scorer of the quality and potential of Haaland arouses, but, always according to what has been reported, the entry into action of Chelsea would change the panorama, with an amount that would break a market marked, until now, by austerity. Fjortoft, yes, believes that this swerve will not change their minds to the Borussen: "It is an interesting case, but most likely he will stay at Dortmund. They keep saying that 'he will stay, he will stay'".
In addition, he remembers what happened with Jadon Sancho and United, something that subtracts the forward's exit options: "They already said it a year ago with Sancho and he stayed, so it is most likely that Halaand will be a Borussia Dortmund player next season". Although he wanted to remember Chelsea's move before ending his speech: "But we are waiting for that great, great offer from Chelsea."
Photos from as.com