Gytis Masiulis: third signing of Retabet Bilbao Basket
The Lithuanian power forward (23 years old and 2.06 m) arrives from his country's Lietkabelis. Valentin Mustache and Andrew Goudelock are the other two reinforcements.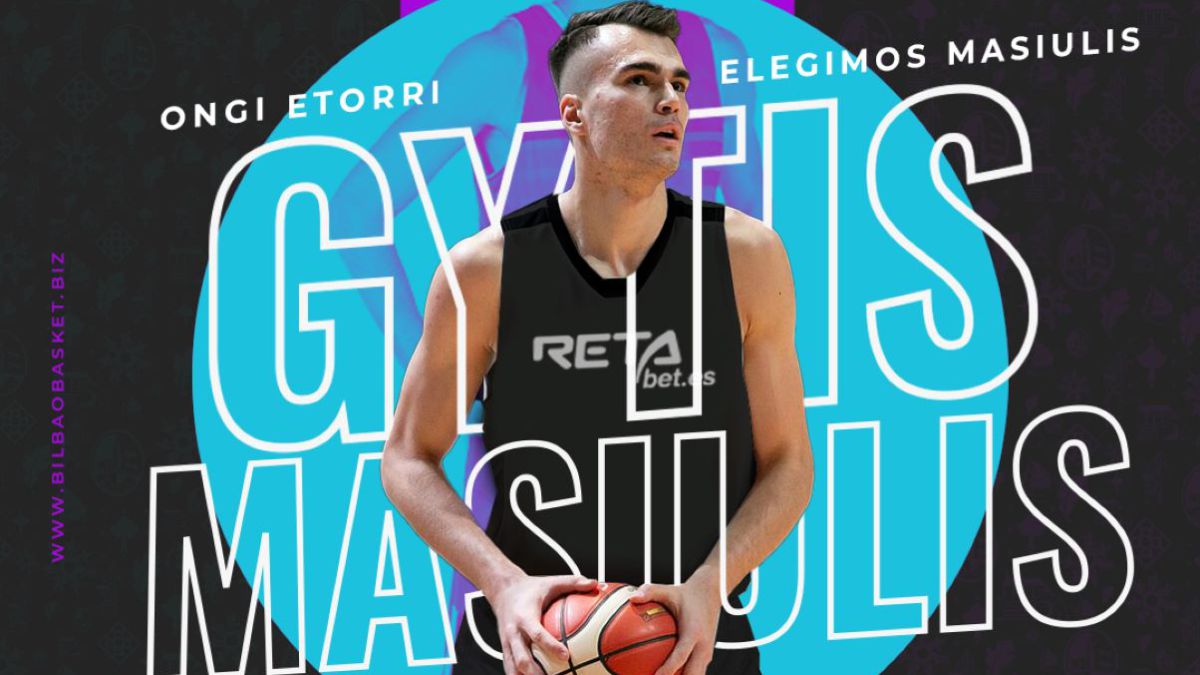 The RETAbet Bilbao Basket confirmed the signing for one season of the Lithuanian power forward Gytis Masiulis, who arrives from the Lietkabelis of his country and becomes the third signing of the Bilbao team after those of the French forward Valentin Bigote and the American guard Andrew Goudelock.
Masiulis, 23 years old and 2.06 meters tall, averaged 12.8 points and 5.6 rebounds per game between the Lithuanian league and Eurocup last season, also crediting 38.5% in triple shots. He comes to cover his back to the more than likely departure of Kulboka to the NBA.
The new 'man in black', who played the recent pre-Olympic with his national team, was trained in the lower categories of Zalgiris Kaunas and in addition to his hometown team, he has played for Neptunas Klaipeda, for two seasons, and in the German Fraport Skyliners before joining the Lietkabelis.
"Masiulis stands out for the energy and activity with which he plays both in attack and defense. He is a good rebounder on both hoops, runs the court well and has a good outside shot that he takes advantage of to take advantage also in situations of one against one ", highlights the sports director of Bilbao Basket, Rafa Pueyo. Miribilla's club still has two fives to cover the departure of Balvin and Kulboka and a quota. He is looking for a base and longed to bring Pepe Pozas, but he sees it as impossible.

Photos from as.com