Guardiola does not change his mind: the hero of England is for sale
Raheem Sterling, despite his fantastic Euro Cup, is still on City's starting ramp. With its sale, the citizens could face the signings of Kane and Grealish.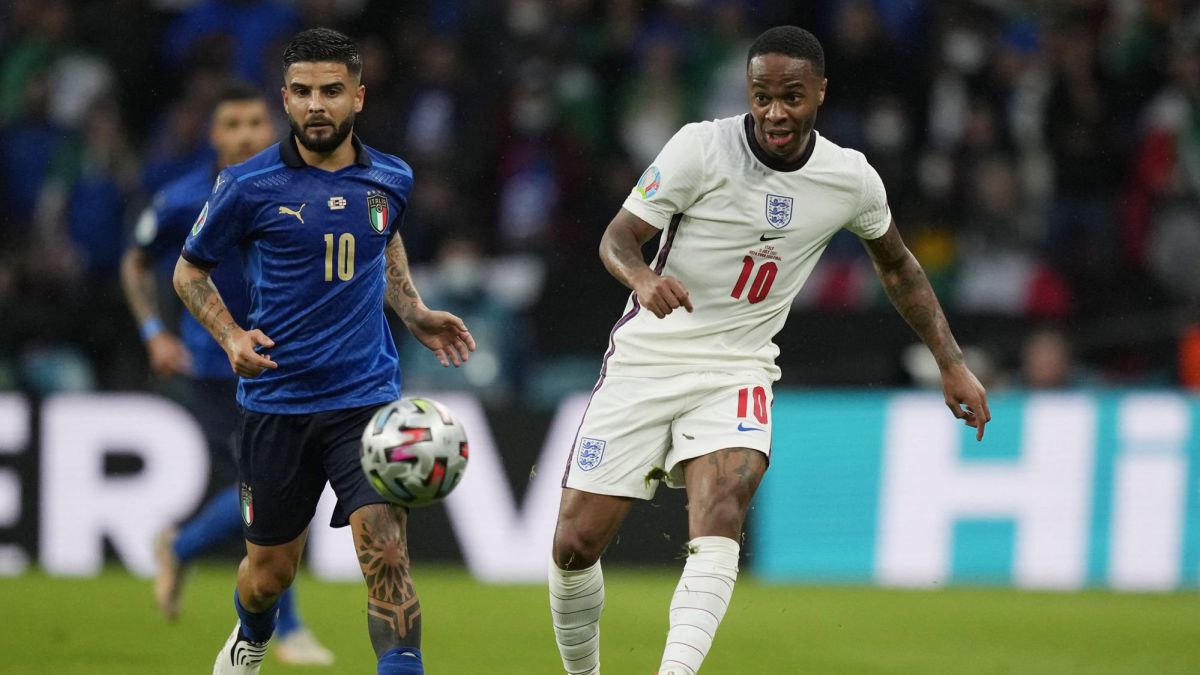 Raheem Sterling had a great European Championship. The forward was one of the heroes of England and his participation was key for the team to reach the grand final. In fact, he has been part of the ideal eleven of the tournament announced by UEFA. Despite this, the player arrived at the competition wrapped in an aura of uncertainty due to his performance at City, in which he no longer had the assured title despite having been from the game in the Champions League final, a decision that led to controversial, on the other hand.
Before the European Championship, Sterling was considered one of the club's safe transfers. The tournament would make more than one think that that would have changed, but according to the Mirror, Guardiola's plans have not changed. The City's two big targets for this market are Harry Kane and Jack Grealish. And new toys aren't exactly cheap. To raise the necessary money, the club will not hesitate to put Sterling on the market, even more so knowing that he can take advantage of his Euro to scratch some more money.Possibilities
The problem is that the European market is not ideal for the sale of an asset like Sterling. Arsenal would be delighted to make room for him, but not playing European competition, it seems difficult for the forward to accept that fate. Tottenham is also an option, although the Spurs plan is to retain Kane. First you have to convince them to let him go, and there Sterling could play an important role. In fact, Raheem's name has already appeared, along with Gabriel Jesus, in a possible exchange for the striker.
Outside England the list of possible destinations is complicated. There is talk of Barcelona and Real Madrid, although both have limited liquidity and, in the case of whites, the little that there is would be to try to sign Mbappé. The winger, as published in England, wanted to sit down and talk to City after the continental tournament. Well, always according to the Mirror, it seems that this conversation will be aimed at a possible exit.

Photos from as.com