Griezmann does not make it easy for Barça
The French forward's circle of confidence has confessed in 'L'Équipe' that "Antoine is not willing to accept any exit conditions ...".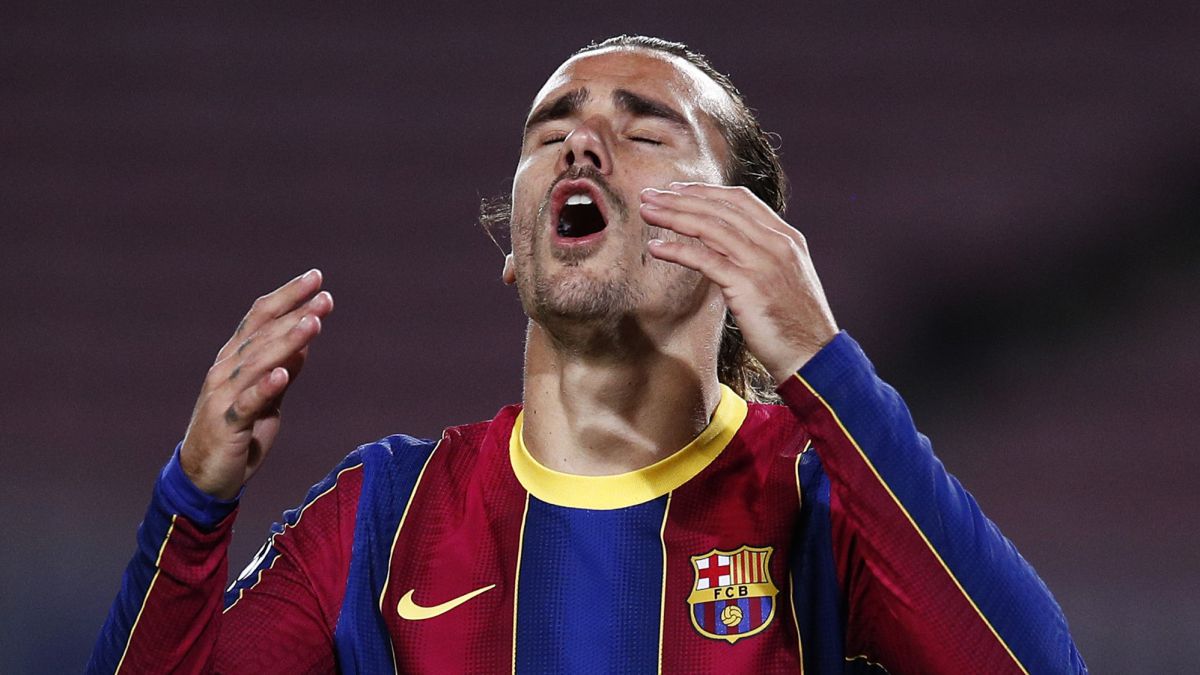 It is not being the best of summers for Antoine Griezmann, despite the fact that before the beginning of it he promised them happy. A good final sprint with Barça made him arrive at the Eurocup in good spirits. With France he is captain general and the continental tournament seemed to be written for a victory for Deschamps. However, the relaxation against Switzerland ended in a penalty shoot-out that lived up to its nickname and was fateful for Les Bleus. Grizi could not help, as he was replaced prematurely, when the tie seemed little less than a chimera.
Then the video of the controversy with Dembélé would arrive. In it, you could see them despise Japanese culture, something that ended up costing him his position as Konami's ambassador and for which he had to apologize for both the club (the main Blaugrana sponsor is Rakuten) and the player himself. "I have always been committed against any type of discrimination (...), I regret having been able to offend my Japanese friends", said the '7', to whom the summer had reserved a new setback ...
Thorny exit
Barcelona's financial situation forced the club to smooth the salary burden in order to renew Messi. One of those affected, in addition to the Lenglet, Umtiti or Pjanic, has been the Little Prince. Although confidence in him was confirmed from the sports management, his name was placed on the club's starting ramp two years after having arrived for 120 million euros. At Barça they are looking for a destination for him, but Griezmann has no intention of making it easy for him. At least, that is extracted from the statements made by the circle close to the forward to L'Équipe: "Antoine is not willing to accept any exit conditions simply because Barça is in a difficult situation."
The numbers of Maçon's in Barcelona have not been bad. In fact, last season he signed 21 goals and 13 assists. However, his gross 36 million euros a year, a figure that the French newspaper slides, forces him to be much more decisive than he is being. In addition, it is that amount that makes his departure crucial to make up the club's battered coffers. To make matters worse, Memphis Depay and Sergio Agüero, Barça signings, will collide positionally with Grizou. Like Dembélé and Ansu Fati, injured but will also be in direct competition when they bury their respective physical problems. Amen from Messi, but the '10' is another story.
The barter that does not quite fit
The idyllic operation seemed to take surface a few dates ago. The vaunted barter with Saul. Barcelona would save the salary difference between the two, the rojiblanco became Koeman's Wijnaldum, after the Dutchman's swerve to Paris, and Antoine returned to Wanda. Even Cholo came to speak of the movement in his interview with AS. "We need a forward, if it is not him, it will be another," said a Simeone who also acknowledged having "a very good relationship" with his former boyfriend. Griezmann liked the idea, as has been published, that he has Atlético as his favorite destination if he finally comes out.
But the final setback came in the form of a cooling down of the operation. Barça now looks to Renato Sanches as an alternative to Saúl and the Premier option appears for the attacker, where Manchester United has always dreamed of his signing and in Can Barça they make speculation with another potential transfer with City as the other variable of The equation. For his part, Antoine has returned from his vacation and has joined the Barça preseason. Smiling, as is usual with him, but with his future in the air and a potential transfer as a constant hum. However, always according to the information from L'Équipe, his departure will not be a bed of roses.
Photos from as.com