Goodbye to the 'breast' of Miribilla
Manoli dies, considered the 'grandmother' of players, coaches, workers and the rest of the fans who form the 'black tide' in Bilbao Basket.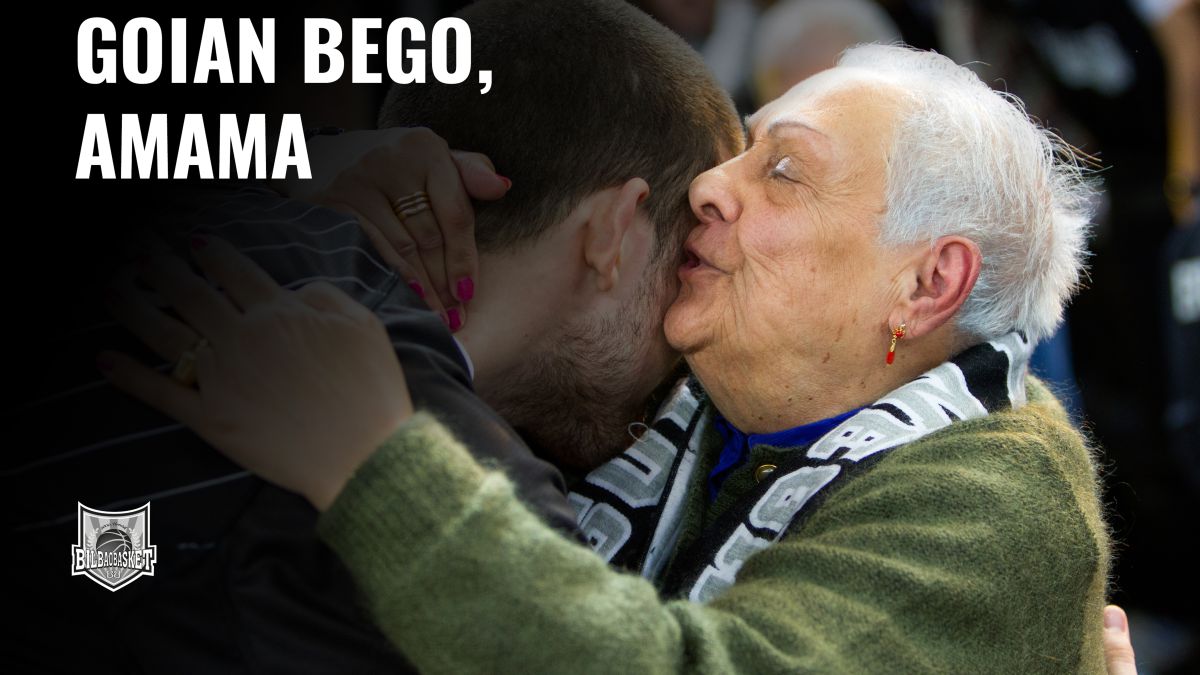 Many teams have iconic figures. Most of the time they are players, or some who have retired. And others, people who leave their mark, such as delegates, keepers of pavilions, older fans of all their lives ... This is the case of Manuela Susín Expósito, the 'amama' (grandmother). of Bilbao Basket, considered 'yaya' of players, technicians, workers and the rest of the fans that make up the 'black tide'.
There was no coach who did not kiss her when he saw her. She was "a special, charismatic and endearing person who has accompanied us in our growth as a club. We will remember her for all the good things she gave us. Her joy went with her everywhere, and if she went with her, she would also go with us," he highlights the club. "The first thing that comes to mind now is her hugs, we can almost feel them in this moment in which we miss them so much. She gave us strength for the club to reach its peak moments, and she was also the first cheering in the low moments. Today we feel like orphans, because Manoli was an important part of our family, but we know that she will always be with us ".
The mother of Bilbao Basket, who traveled in a wheelchair, starred in a curious anecdote six years ago, which went around the country. A derby against Baskonia ended with a fist fight between Todorovic, then 'man in black' and Baskonista Shengelia. The fight moved to the corner of the track, where Manoli and a boy were. At the end of the meeting, the Georgian approached the minor to kiss him and apologize for the altercation. "I thank him with all my soul for the detail he had with the child. That is sport," Manoli said later, who did not realize the dispute until the players jumped on him. "I apologize and if I see her I will give her a good hug," Shengelia said. "The next time you jump on me, don't jump on me like that," the fan joked with her characteristic wit about the fight and even an invitation to dinner was left in the air.
"We want to send our condolences to all his family and friends. We are with you in these difficult times. Goian bego, amama", has finished the Bilbao Basket.
Photos from as.com