Varane leaves Real Madrid after a decade of triumphs, after 19 days ago his partner on defense, Sergio Ramos, did.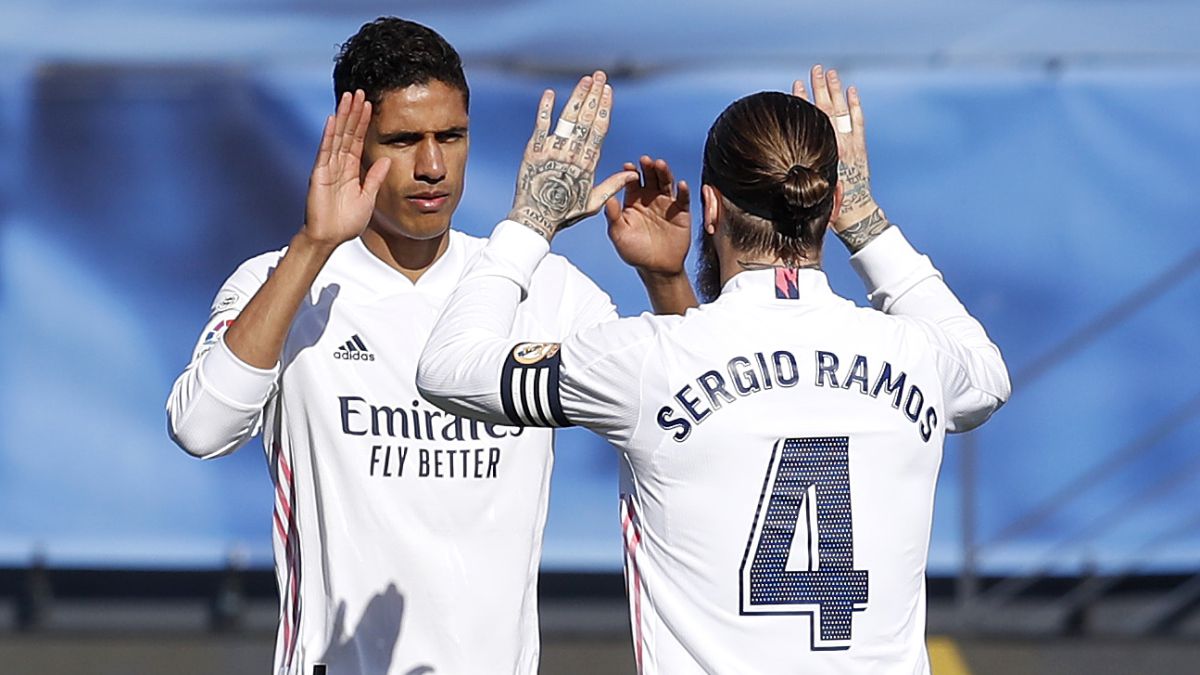 Farewell to a mythical couple. Sergio Ramos and Raphaël Varane leave Real Madrid in the same season. What nobody thought could happen has been fulfilled in a striking and curious way: while the captain has delayed a possible renewal until when he saw that his options were fading, he wanted to accept what the club offered him (late for the directive), the French defender decided at the beginning of the year to give rise to what he had suspected since last summer, when he was harshly criticized for his poor performance against Manchester City. Then he failed in the two goals of the 'citizen' team, which caused harsh criticism. Not seeing himself defended by the club, he began to calibrate his departure. With the departure of the two, Madrid loses hierarchy (something that is required of defenders), maximum connectivity and rapport, leadership, class and quality. Something that will be asked of their relays. A couple that will come out of the list Alaba, Militao and Nacho.
Varane comes out the back door, but gracefully. He arrived in Valdebebas and trained with the rest of his teammates who had not traveled to Glasgow. First, he exercised in the gym, along with Modric, Kroos, Bale and Alaba, precisely the player for whom the white club could not match or make an offer attractive enough for him to continue wearing white. Thus, after 360 games and 20 goals scored over a decade, Raphaël Varane leaves Real Madrid to embark on a new stage at Manchester United. A new phase that comes a year in advance (the contract with the Madridistas ended in 2022), but which could have come much earlier if he had accepted an offer from the same English team in 2016. Now, five years later, the defender accepts the offer that they have made him. Then it was José Mourinho, who knew him from his time as a white coach, who presented him with an offer of 9.3 million euros per campaign. Five years later, the central defender will collect 12 million per season ... 444 444In 2011.
Varane joined Madrid in the summer of 2011. It was a personal decision of Zinedine Zidane, who discovered him while serving as an advisor to President Florentino Pérez. His arrival surprised the white fans: a little more than 10 million euros were paid for a young French player who barely reached thirty games played with Lens. More if it was an unknown central. The defense position in the white team is very high, but soon it began to go slowly but surely. His first performances (he made his debut against Racing on the fifth day of the 2011-12 campaign, and would score his first goal for white on the following day) began to discover a safe center-back with his feet, cerebral at the time of getting the ball, with a parsimony as if he had been at the club for ten years, blending in perfectly with the rest of his teammates ... Some qualities that he has been polishing over these ten long years. However, the wall formed by Pepe, Ramos, Carvalho ... condemned him to be the fourth central defender.
He needed a stroke of luck to assert himself and for people to start asking if he didn't deserve more chances to play. And luck, dodge until then, winked at him. Nothing more and nothing less than against Messi's Barcelona. It was in January 2013, in a cup tie against the Catalans. With a diminished defense of the whites due to injuries of players like Ramos and Pepe, the Frenchman acted as leader of the rear. He prevented the Blaugranas' triumph by scoring the tying goal in the first leg, and in the second leg he again took out his entire repertoire in the 1-3 triumph of the Whites at the Camp Nou. He closed the scoring with an impressive header.
With Zidane.
But it would not be until the arrival of Zidane in January 2016 that Varane became strong in his position as right central. In between he grew under the guidance of Mourinho, played 45 games in the 2014-15 campaign under the guidance of Ancelotti (although his relationship with the Italian coach was not the best) and earned Benítez's trust. But it was the arrival of his great supporter to the Madrid bench that made him a fixture in the eleven headlines-
It was in 2016 when he said no to United for the first and only time before joining the Mancunian team five years later. José Mourinho wanted to take him away: he had been proclaimed champion of the Champions League, Pepe kept ahead of him in his fight to become a starter ... But it was a conversation with Zidane who frustrated those plans. He continued in white, and a year later it was Pepe who left the white discipline. Since then, in his last four seasons he has played 171 games across all competitions, an average of almost 43 games.Curves last year.
However, everything started to go wrong in August last year: together with Militao he formed a couple in a key tie against Manchester City in the Champions League. He made two serious mistakes that were harshly criticized: the two mistakes meant the two goals of the 'citizen' team and the consequent elimination of the whites. For Varane, the fact that the club did not defend him against such criticism made him think about his future. He had a contract until 2022, but that fact, and the subsequent departure of Zidane from the white bench (the technician practically accused the white board of the same: of not going out to tackle the criticism launched from the environment) have prompted him to look for a exit.
Now, five years after saying 'No' to Manchester United, Varane will be wearing red. And he will do it with elegance, without a reproach, or a bad gesture or a bad detail. Just like their game. He leaves behind 360 games, 20 goals, four Champions League, three Leagues, one Cup, three European Suoer Cups, three Spanish Super Cups and four Club World Cups. Au revoir Varane ...
Photos from as.com