Good McLaren, better Norris
The Englishman added his fourth podium at Spielberg "on its own merits" with a car capable of fighting the Mercedes. "He was able to attack Valtteri," says Seidl.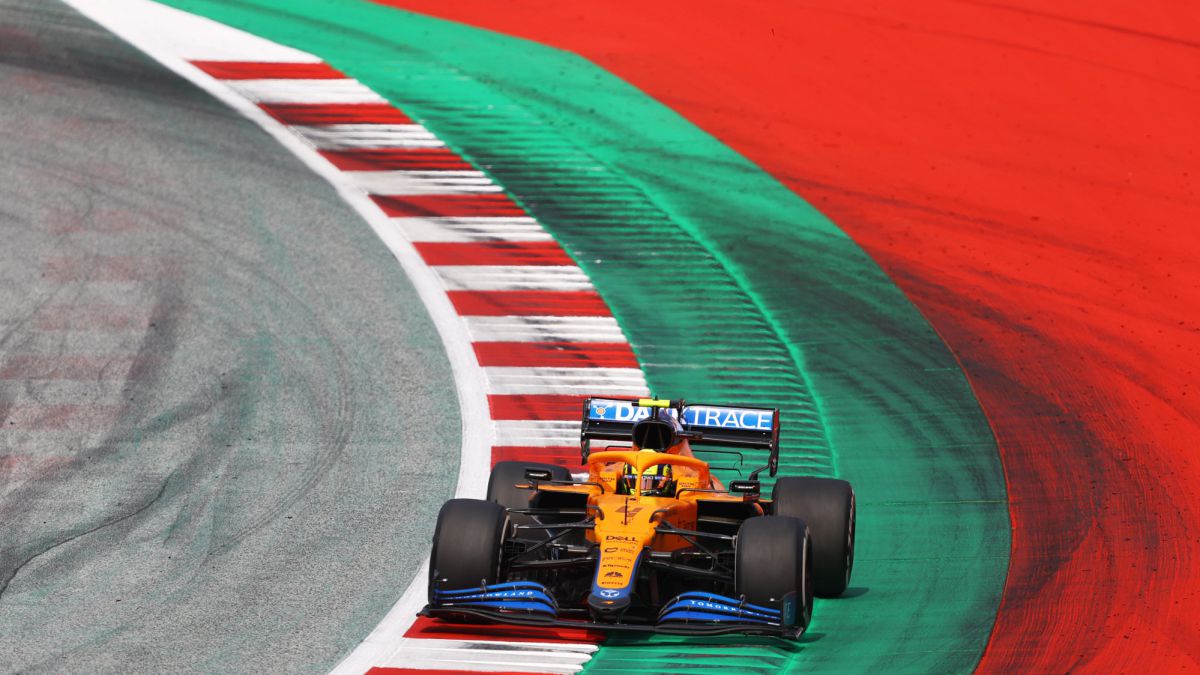 Lando Norris said goodbye to the Spanish journalists with a smiling "thank you", in Spanish, while they chatted with his performance engineer, José Manuel López, another who has four podium finishes in Formula 1 with the orange team. McLaren's joy is full with the third 'drawer' of the season for the young Englishman, 22, who also fought for pole on Saturday. The Austrian GP finished third after Verstappen and Bottas.
The MCL35M has made a leap in performance this season, also boosted by the switch to Mercedes power. Lando is the fourth classified of the World Cup with the third of Checo to shot. In the pit-lane, many experienced technicians could not explain McLaren's improvement from week to week, on the same circuit. Andreas Seidl, team boss, shed light: "There were some improvements in fine-tuning the settings on the second weekend to extract more performance. In addition to small evolutions on the floor of the car that we have brought to this track and that have probably helped us. "
The only mole in McLaren was the seventh place of Ricciardo
Norris held under pressure for a score of laps to Hamilton, who came to radio his engineers to highlight how "great driver Lando is". The Englishman enjoyed the defense: "It was tough, not easy at all, because during the first 'stint' the two Mercedes were faster than me, which is not a surprise. But being able to stay close to the end was a surprise at that stage of the race. " He overtook Hamilton, with problems, although he lost the position to Bottas because of the five-second penalty he had previously received, in his fight against Checo.
"For a moment, we thought Lando might attack Valtteri (for second place), but as soon as he got into the dirty air, you had to manage the tires. It was impossible to attack because Valtteri was too strong at the time, "Seidl explained after the race. Second place was a reality and it also tastes better than other recent podiums because they achieved it "on their own merits", with a great constant pace that placed them one step away from the best, without dropouts or fortune. The only mole in McLaren, which Ricciardo could only climb to seventh place with a car that clearly aspires to more than just dominate the midfield.

Photos from as.com