"Not going to the Euro hurt a lot"
The captain of Sevilla with almost 36 years and who has just renewed until 2024, hopes that Luis Enrique will count on him. "Yes, we thought we could win LaLiga," he says.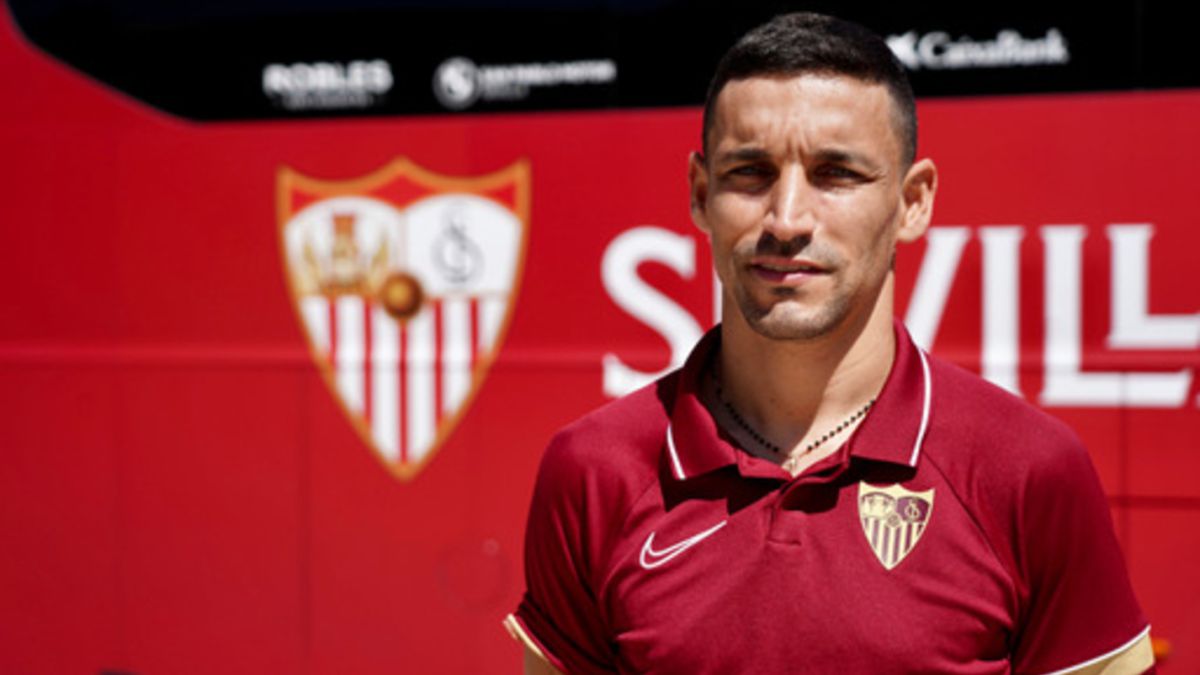 Did Jesús Navas think that he would have to continue his career away from Sevilla?
Never. We were all in the same direction. We had that peace of mind. Sevilla for me is the best and I knew I would continue. Offers? He was focused on Sevilla, he didn't even want to listen to them, if there were any.
Three-year contract that will end with about 39 years. What string do you have?
I don't know when I'm going to retire. At 40? If I can, further. I focus on the day to day, the most important thing. If I could I would be playing soccer all day. I don't set an age. I want it to be more than three years, many more. Every workout I enjoy and I think I will continue to enjoy.
Joaquín, his rival and also friend, will play safely with Betis beyond 40.
Joaquín has given and is giving a lot to football, he has a tremendous quality. When he leaves it will be a shame. I see him as always, with great enthusiasm for this sport. Physically he is very well.
Did it hurt a lot not to go to the European Championship with Spain at the end?
Yes, it hurt a lot. It was very hard for me. I really wanted and was very excited. Now I want to play the World Cup in Qatar, I will always be at the disposal of Luis Enrique. The National Team is the best and I know that if I do well at Sevilla I can be there.
For this you must file in Nervión. What do you expect from the new season? Did they really believe they could win LaLiga?
Yes. Last year we were about to go for something else. It's like that, we thought we could win LaLiga. We had a very good dynamic, we fought until the end. This year we are going to believe it from the beginning. Let's get excited about important things.
Like the Champions League, too?
The truth is that against Dortmund, in the round of 16, we lost the tie in 20 minutes. But there in Germany we fought and we came close to turning it around. Last season also served for that, to go with humility and continue to believe that you should never give up.
The squad is going to have some change, like Bryan Gil, who seems to follow in his footsteps in the Premier League ...
Bryan has a great projection, I really like it. It has overflow and impudence. No one doubts that you can succeed anywhere.
And how did you see Koundé on your return?
I see Jules with enthusiasm and enthusiasm on his return. Hopefully you stay with us.
You are already a confirmed winger. Both in Sevilla and in the National Team. What changes about that extreme Navas, younger but less experienced?
Well, it is a position in which you find yourself with more field ahead, I like it a lot. It requires sacrifice and I think it was easier to adapt there because when I was with Dani Alves in the band, during the first stage at Sevilla, I used to defend a lot.
You continue to give a lot of assists. And the goal?
The goal is difficult to train. By opening the field so much I am more in passing positions and that is why I have always been better at assisting. But with humility, everything can be improved, even scoring goals.
There are people who see Ocampos in his position in the future, as a right back.
Lucas has impressive strength and ride. It's very powerful and of course you can play there.
And do you consider Fernando to be captain with you?
Fernando is a veteran, he has that experience and he helps us a lot. Of course I see him with the bracelet.
The fans return to the fields. What do you expect from this campaign in Nervión?
We are very happy that they come back to cheer us on. Hopefully I can lift another title as captain, just like I did in Cologne, but this time with all the Sevilla fans.
Photos from as.com