Girona is pending Santi Bueno's injury
The Uruguayan center-back suffered a knee ailment and would have affected the meniscus. He is awaiting medical tests, but the sensations are not good.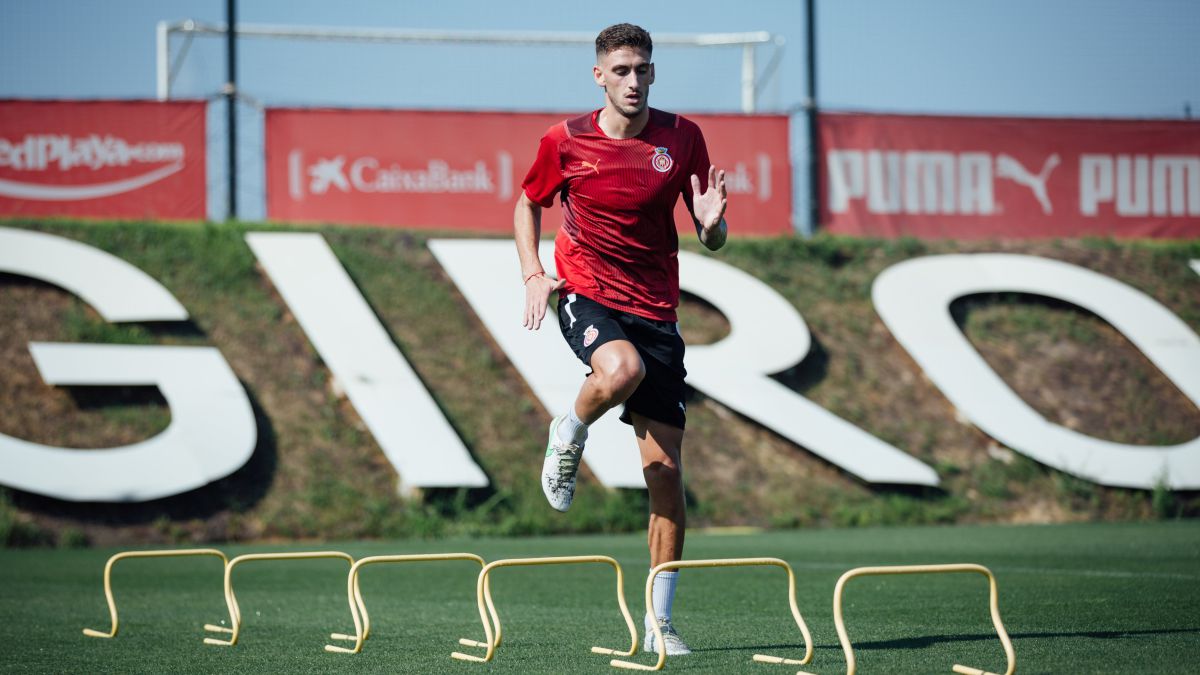 The setbacks at Girona do not seem to have an end. After several players overcome COVID-19, in the rojiblanco team they look again towards the infirmary. And they do it with concern because Santi Bueno may suffer a serious knee injury. The Uruguayan central defender suffered an ailment in the last training session and, in the absence of medical tests, his meniscus would have been affected. The exact extent of the injury and the length of time that he will have to stay out is still unknown, but the sensations are not good.
Michel, last Friday at noon, was in charge of revealing the injury of the central defender when he was questioned by the transfer market. Pending the extent of Santi Bueno's ailment, the club could come to consider the incorporation of a central. Although you have to be patient. At the moment, Michel has Juanpe, Bernardo and Arnau and the young player from the Monjonell subsidiary cannot be ruled out. The coach was in charge of praising the ambition, enthusiasm and level of the B footballers who are doing the preseason of the first team and it would not be strange that, when it comes to filling any deficiencies they may have, they pull the quarry.
But what is certain is that Santi Bueno's injury worries and bothers Girona because the Uruguayan central defender was going to be a fixture behind Michel this season. Last season he showed a great level under the tutelage of Francisco and his rapport with Juanpe and Arnau were vital to reach the final of the playoff promotion to First Division. This course, in addition, was marked in red by the player because he wanted to establish himself in professional football. Last season he played 36 league games (he only missed six), four in the playoffs and three in the Copa del Rey, and he was the second-team player who recovered the most balls. This injury is a great setback for the Uruguayan, but we have to be aware of the result of the definitive medical tests.

Photos from as.com