Gaudu, in the wake of mentor Pinot ... also in bad times
Gaudu, leader of the Groupama in the absence of Pinot, left the general by a heat stroke at Ventoux. He is 11th and finished ninth at Saint Gaudens.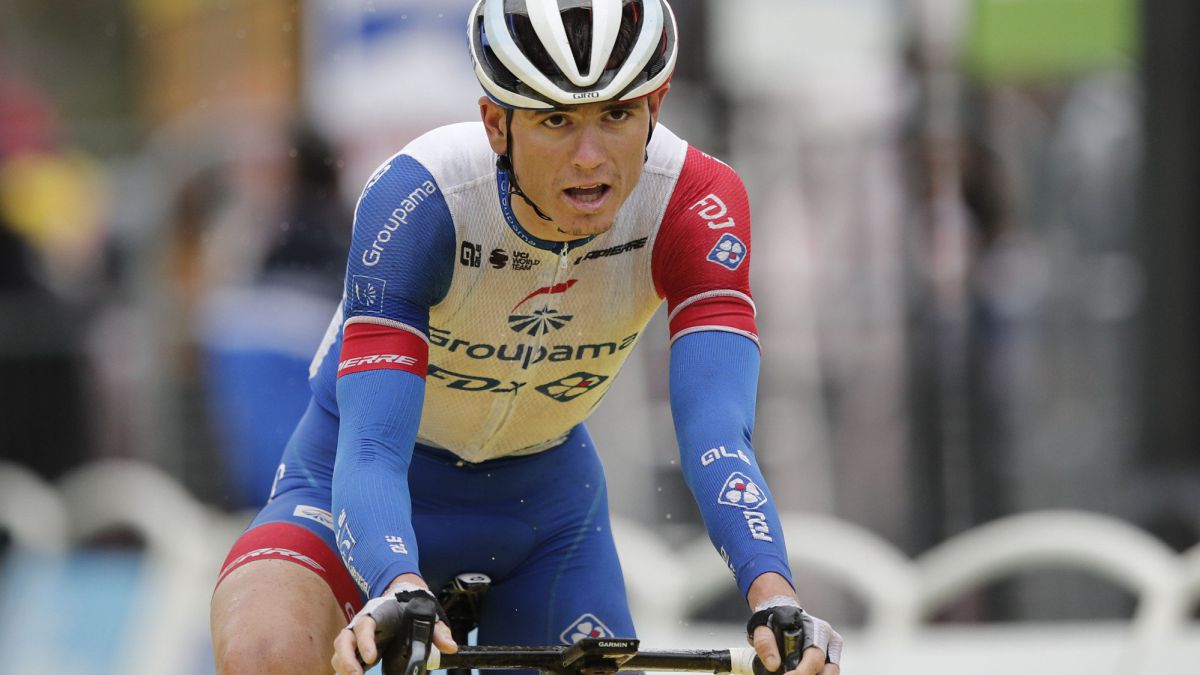 David Gaudu disputes his fourth Tour, the first as the leader of his team, the Groupama-FDJ. In 2018 he discovered the test and in the two previous participations he had to work for Thibaut Pinot. In 2019 he achieved his best position so far, 13th, a result that he wanted to overcome in 2021. A heat stroke on Mont Ventoux ended his top-five aspirations (11th, 14:13 behind the yellow). A petardazo in the purest Pinot style. He tried to make amends with a flight to Saint Gaudens, without success (he concluded ninth): "This is my first experience as captain of the squad. Health did not respect me and in the escape I measured myself against very tough opponents. "
Winner of the 2016 Tour del Porvenir, in the 2020 Vuelta a España he exploded with two partial victories, in La Farrapona and La Covatilla, and an eighth place after the withdrawal of Thibaut Pinot, whom he considers "a mirror and a mentor", even in bad times: "At first I was ashamed to ask him questions, I saw him as an idol, but we got along very well thanks to his closeness. He offers me advice and if I doubt something, he solves it for me soon. It also taught me to suffer more and try to reverse difficult situations, as it happened here ". At the age of 24, he believes that he has the capacity and the baggage to aspire to higher heights, despite the fact that he will not reach them on this Tour, except that he tames the Pyrenees: "The Vuelta was a bit of a turning point, there I knew that I could beat the best and go head-to-head in a three-week general. "
In this season he has two victories, the Faun-Ardèche Classic and the Arrate stage in the Basque Country. Gaudu caught the attention of the media when his VO2Max (in essence, the maximum volume of oxygen processed by the body) of 92 was known, an outrage: "It is good to have more favorable natural characteristics for cycling, but then there are variables like falls, bad days, stronger rivals… that cause the sport to not work like mathematics ". This is how he suffered at the Ventoux.
Photos from as.com