Gaspar: "Manu's departure is a handicap; he is a differential player"
The youth squad wants to "take a step forward" this season and believes that the team's goal should always be, "at least, to reach the playoff."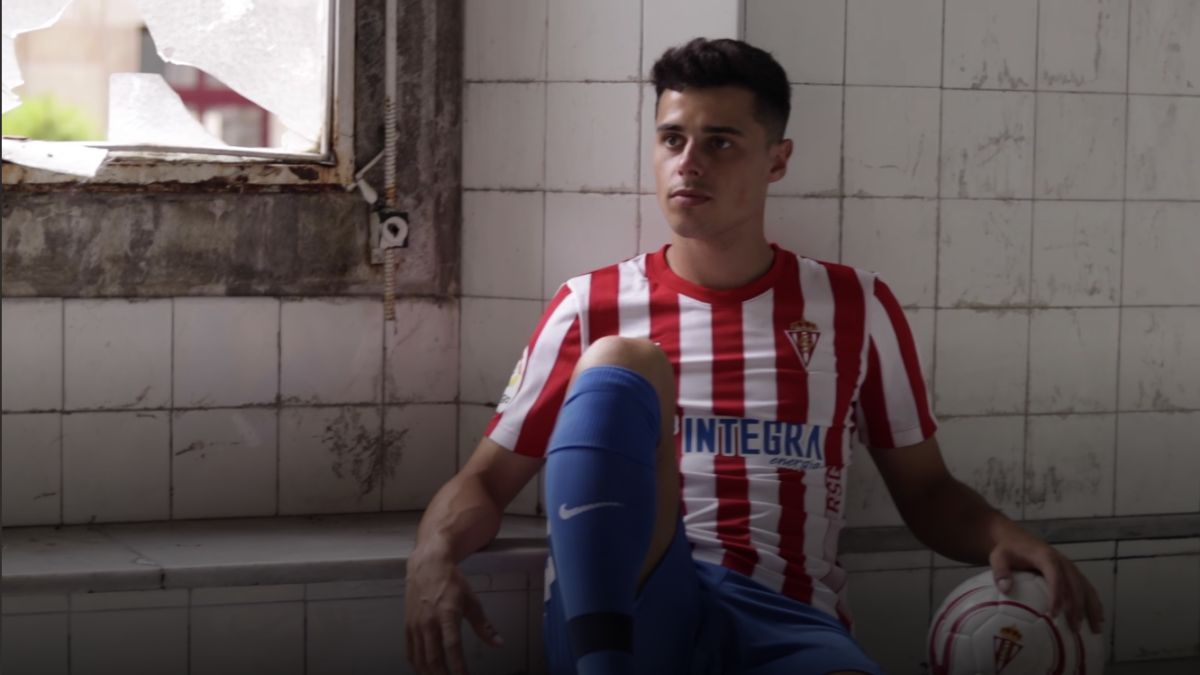 Gaspar Campos went through the Mareo press room after the Sporting squad began the fourth week of preparation for next season. The youth squad considers that "the departure of Manu García is a handicap for us, he is a differential player" but understands that the goal of the Gijon team has to, "at least, reach the playoff" .The loan of Manu García to Alavés has so far been Sporting's most important move on the market. "I'm very happy for him because he goes up one category, but it bothers us because he was a very important player," said Gaspar, who does not consider himself a substitute for the Oviedo midfielder. "I try to be myself and I do not consider replacing anyone; I just try to do my best in whatever position, no problem," he added.Gaspar, who is not worried about the arrival of any reinforcement for his position, confessed his desire to "take a step forward and improve last year's numbers." In this sense, he also showed his confidence that Sporting can improve last season."Every season, Sporting has to set the goal of at least reaching the playoff. Last season went as it happened and I think it was an unfair end," explained the Gijón. And he added: "This season we have the same objective: to try to fight to always be at the top and to give everything to get that promotion."To achieve the objective, it will be essential to rebuild a squad that has had significant casualties in addition to Manu García's. "Players like Javi Fuego and Carmona left, who were the base of the team, experienced players and with experience in the category, which is very important," Gaspar recalled that he sees, however, a good side to a younger team. "The advantage is that since almost all of us are so young, we really want to demonstrate in this category and make ourselves stand out," he added.Gaspar Campos has been the model chosen to present the new shirt with Erika González, Sporting Femenino player. The man from Gijón said that the captains are the ones who choose the player to wear the new shirt. "I am very grateful that they had bet on a boy from the house, who has been here all his life," he said.
Photos from as.com