The still Real Madrid player rises after his performances with Spain and is preparing to be chosen between 10th and 20th place.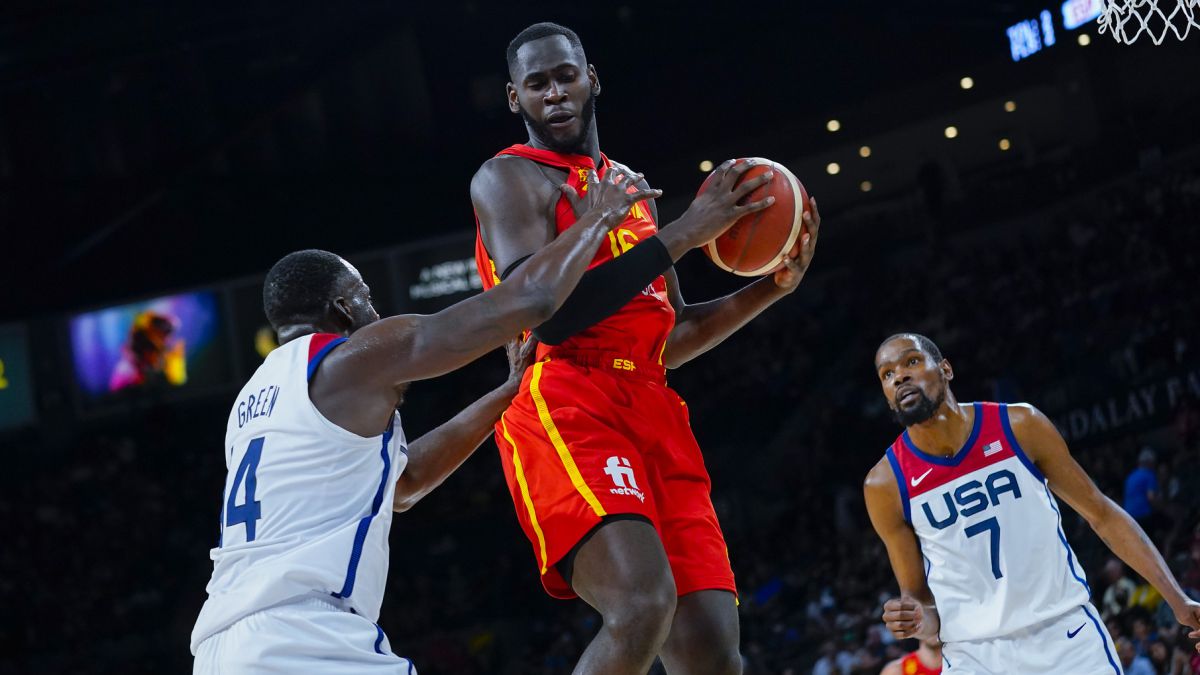 Usman Garuba continues to gain followers within the world that is responsible for choosing the next stars of the NBA. The 2021 Draft is approaching, it will be held on the 29th of this month at the Barclays Center in Brooklyn, and the Madrid's options are expanded.Not because it was obvious, what we commented in these lines a few days ago was going to cease to be true: the exposure of the Games and, mainly, the friendly against the United States in Las Vegas could multiply the eyes placed on him and it has been. He was one of those in charge of defending Kevin Durant, the best player in the team led by Gregg Popovich and who was not the best against Spain, and that also helped scouts to see first-hand the value he has at his 19 years
Chad Ford, a journalist linked to ESPN in recent years and now on his own, assures on his website that Garuba impressed analysts by what was said above and that he rises positions in the idea of many of them after what he saw. The previous ones were giving him between 15th and 25th place, so it can be agreed that he will fight to be between 10th and 20th in the appointment in a week's time.
There is still more to see Garuba before he is elected. Spain debuted on the 26th against Japan and also played on the 29th against Argentina. There will be two opportunities, even with Juancho Hernangómez limping from his injury to the position of '4', to see Usman with important minutes and on a great stage.
Options for Usman Garuba
If we stick to what has been said, at that range between 10 and 25, there are some teams that may have more urgency or interest than others in taking it to their squad.
Good options may be the Spurs (12th), of international culture on all four sides, the Warriors (14th), with Draymond Green as the best master of ceremonies due to the similarity of their game, or the Hawks (20th), who may lose John Collins due to financial incapacity and will not be able to count on Onyeka Okongwu for six months.
We must also take into account teams that can climb positions through transfers because they have two places very close together in the order of selection. This is the case of the Thunder (16 and 18) and the Rockets (23 and 24), both with a clear vocation to rebuild aggressively.
A detail that cannot be escaped is the following. If in Europe your representative agency is Romaior, for the US market you have chosen CAA. This company was the one that Leon Rose managed until he signed for the Knicks to run the entire sports field, and where he continues to have a connection with his son Sam. Garuba is the perfect profile for Tom Thibodeau, giving one hundred percent in defense and with the physical capacity to hold minutes even though he will be a rookie. New Yorkers also have two picks, 19 and 21, in the first round.
Photos from as.com