Galán makes the leap to Bilbao Basket from LEB Oro
It comes as a promise for the future to be closing the inner game after shining in Alicante. Mumbrú has one base and two fives left to sign.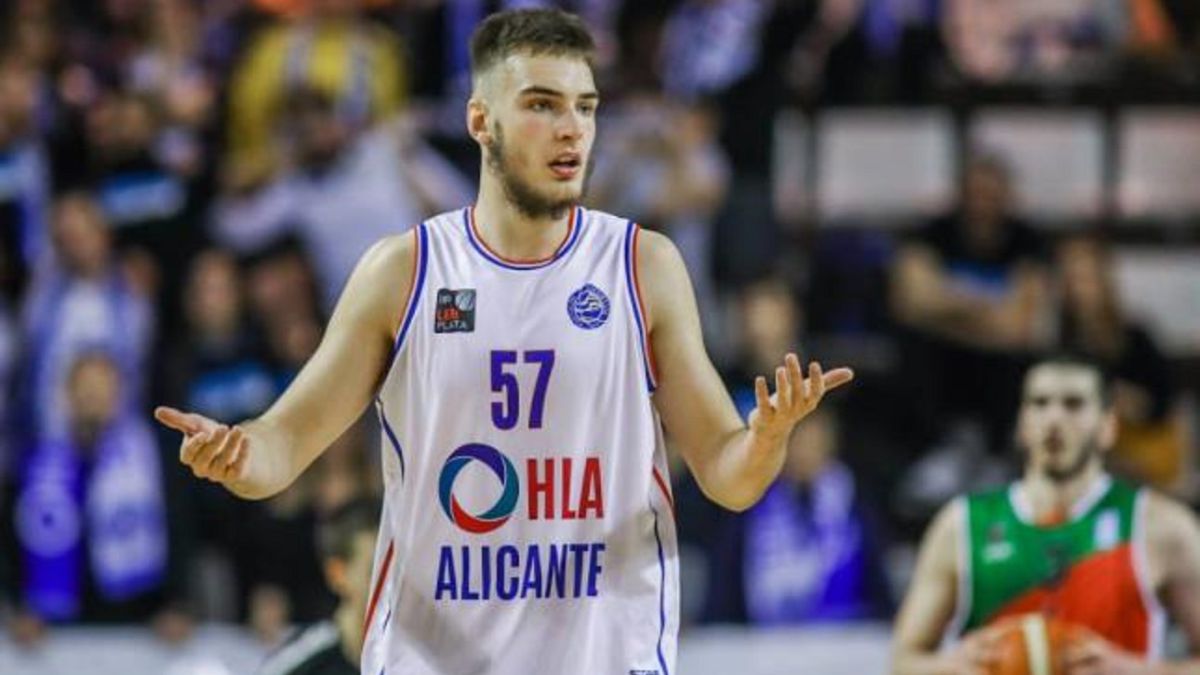 After Goudelock (Vilnius Rytas), Valentin Bigote (Le Mans) and Gytis Masiulis (Lietkabelis), the next one to arrive in Bilbao comes from a category far from the elite. It is Álex Galán, who makes the leap from the LEB, in Alicante, where he has been one of the pillars in the great season of the team coached by Pedro Rivero. With 2.07, it will help in the position of four. His arrival means that there is only one point guard to sign (Pozas could not be reached) and two fives to close Mumbrú's squad in the third consecutive season in the ACB after promotion.
Born in Almendralejo 21 years ago, Galán was recruited by Joventut de Badalona when he was only 13 years old and played for San Antonio Cáceres. Before, he acted in the Almendralejo Basketball Union. His good role in the Spanish Children's Championship aroused the interest of the green-black club, which was ahead of other suitors. He was international with the Spanish team in the different training categories and aimed at a good elite basketball player. During the 2016-17 season he performed in some meetings with El Prat in LEB Oro, coming from the junior of Joventut.
In the summer of 2017, he was concentrated with the U-18s to prepare for the Eurobasket of the category that he held in Slovakia and where the National Team achieved the silver medal. However, it was one of the discards. With just 18 years he returned to his homeland to play for Plasencia de LEB Plata. And in 2018 he went to Alicante. It exploded in the final of the LEB Silver Cup the following year. Throughout the 18-year history of the third competition, no one under the age of 20 had achieved that distinction and he signed it with 19. He broke the veterans' dominance, starting with a Jesús Fernández (Covirán Granada) who had 41 years old when he achieved it in 2017. At Lucentum he has been fundamental in the promotion to LEB Oro and the consolidation in this category (he led Breogán a few weeks ago to the third game in the penultimate round of the ACB access playoff) .
Photos from as.com