Galán lives his last hours in Huesca
The winger trained for the first time under Ambriz after overcoming COVID-19. It will be traded throughout this market for four million euros.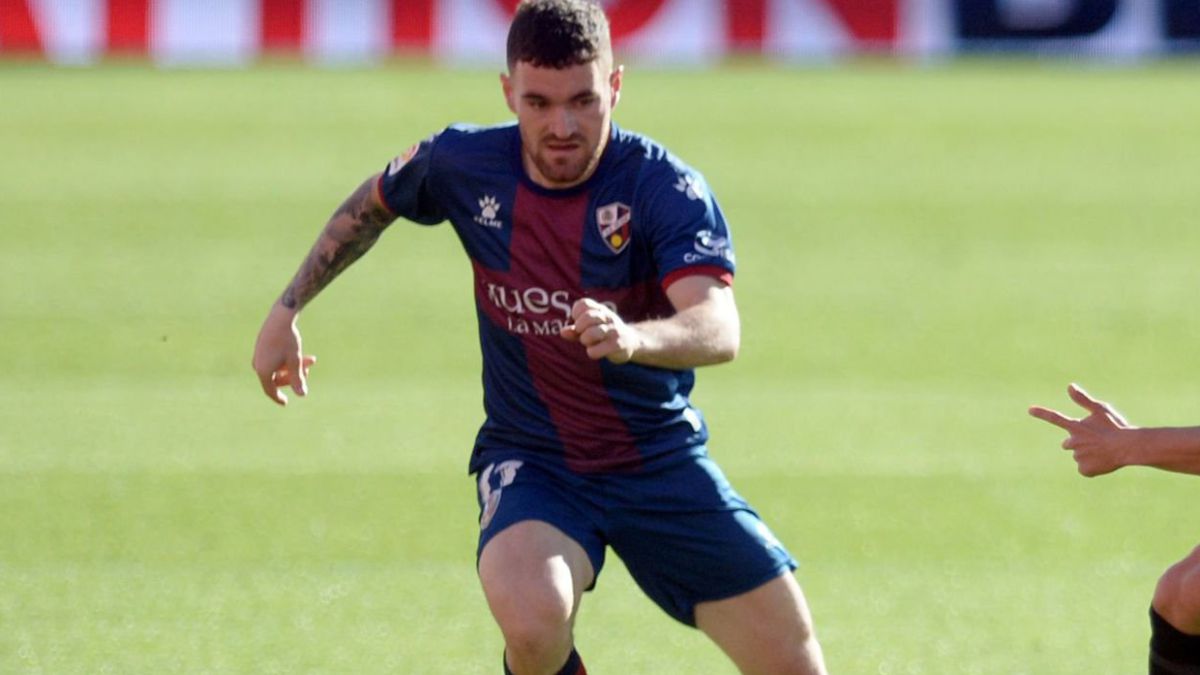 Javi Galán's hours in Huesca are numbered. The Extremaduran was one of the revelation players of last season in Primera and his low termination clause, of four million euros, have made him one of the bargains of the summer. Seville or Leeds seem to have knocked on his door, but the operation has not finished crystallizing. Meanwhile, the 26-year-old side was placed under the orders of Nacho Ambriz after overcoming COVID-19.
Huesca is willing to sell the player, but with a price set by its clause. In his contract he said that if Huesca were in the First Division, his price would have doubled, and it would have become eight million euros. A figure that the Alto Aragonese will not be able to perceive, who will have to settle for half, even knowing that at the end of the season the contract with the Alto Aragonese ends.
Galán came to the Huesca team from Córdoba in January 2019 to be the starting full-back for Huesca in Primera. With the Alto Aragonese he achieved promotion and last season he drew the attention of the best teams after being their most outstanding player. While his transfer closes, the Badajoz will train under Ambriz's orders. The Mexican was able to verify his demonic speed in the last training session, in which he had time to enjoy a footballer who will be in First Division next season.

Photos from as.com