"Van Gaal was direct: 'I won't use you much, you can go'"
Rafael and Fabio da Silva, explain the difficult recovery of Manchester United after the departure of Sir Alex Ferguson.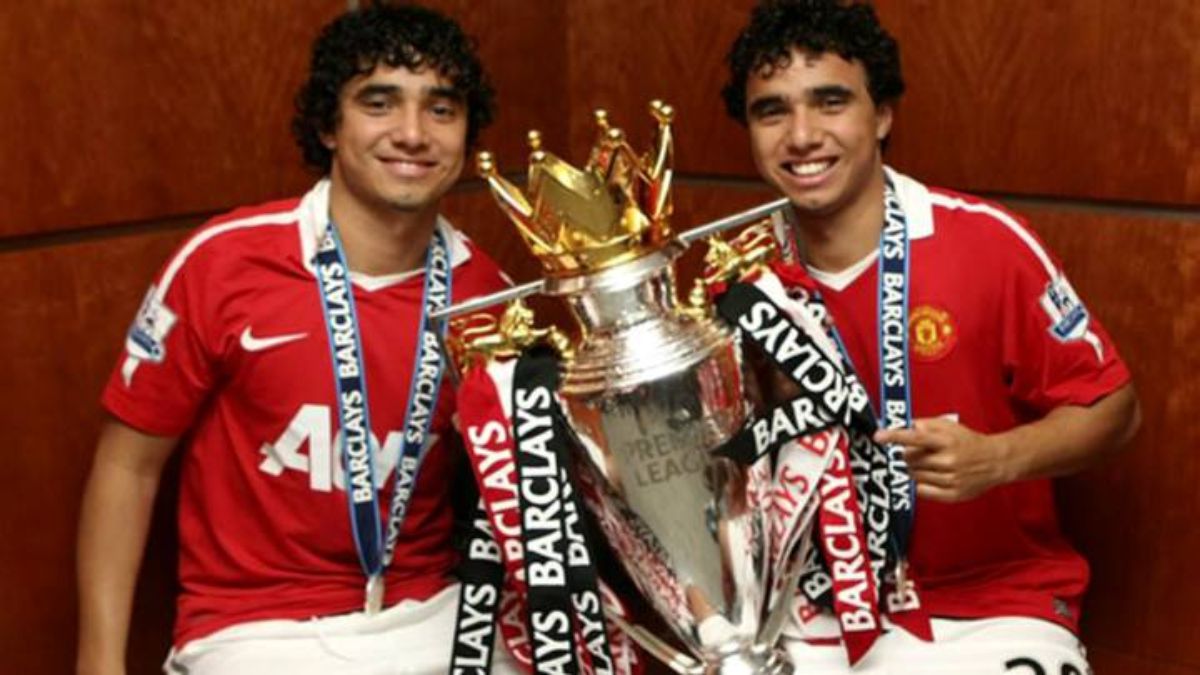 Brazilian brothers Rafael and Fabio da Silva have uncovered Manchester United's spectacular soccer decline following the retirement of Sir Alex Ferguson. Since the Scottish manager left after 27 years at the Old Trafford team bench, the 'Red Devils' have not been Premier League champions. Now, the twins signed by Ferguson in 2008 from the Fluminense, have written an autobiography detailing why David Moyes and Louis van Gaal were unable to build a winning project on Ferguson's legacy. When Moyes arrived, nicknamed the Chosen One and from Everton, he did not chain the links of a Manchester United that defended the Premier League crown. Rafael, three-time United champion, explains that "when Moyes came to United, you could say that he made decisions that many coaches would make at a new club, but each and every one of them turned out to be a mistake." He claims that he was not given a chance. "David has complained that he was not given a fair chance. I am inclined to agree, but I must add that I still did not think he would have been the right man to lead Manchester United for a longer period. "The role of Moyes did not finish working. "He came from Everton and I think he came with the expectation of seeing perfection in every training session. It was just a sign that the job was too big for him, "explains Fabio.The succession of David Moyes After a year Moyes would be fired and Louis Van Gaal would arrive. The Dutch coach did not catch on in the Old Trafford dressing room and after two seasons at the helm he left the team in 2016, the year in which José Mourinho took over the reins. That season the Da Silva brothers had been sold. Fabio now plays for Nantes after two seasons at Cardiff and two more at Middlesbrough. His brother Rafael is in Turkey with Istanbul Basaksehir after five years in Lyon. Van Gaal's decision "Van Gaal got straight to the point. "I don't think I'm going to use you much this season, so you can go," Rafael explains. This decision led to the Brazilian's departure to Lyon, who was not very in agreement with the Dutch coach's way of training. "At Manchester United you are expected to play expansive and expressive football. When Van Gaal came in it felt like he was teaching us to play. He hated tricks. He hated instinct. Life began to feel as if we were in an army camp and Van Gaal was the captain, "he added. It is clear that the legacy left by Sir Alex Ferguson will be practically unrepeatable. At Old Trafford it is hoped that one day there will be a twist for the 'reds' to win at least one Premier League again. Many changes in a short time and the retirement of legends such as Wayne Rooney, Ryan Giggs, Paul Scholes, Michael Carrick, Rio Ferdinand, the Da Silva brothers and an innumerable list of players who made history have left a void that we want to recover in the form of illusion in the ranks of what was the best team in the world.
Photos from as.com