Futuristic and spectacular: F1 unveils 2022 prototype
The drivers met at Silverstone with the first life-size model of a car according to the new rules. "Tighter races, wheel to wheel," predicts Ross Brawn.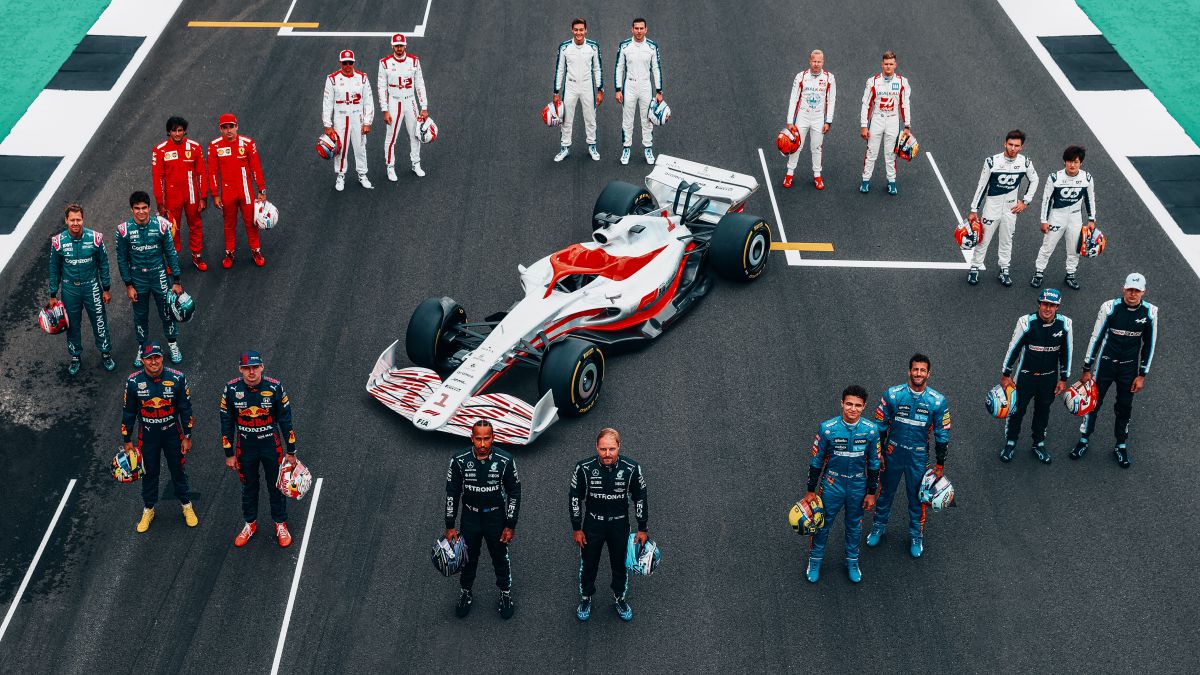 Where it all began, at Silverstone, Formula 1 presented the car of the future on Thursday: the first full-size prototype built according to the 2022 regulations, with aerodynamics that differ greatly from today's cars. Simpler, also more futuristic, although the teams have been working for months to take advantage of any loophole in the regulations and extract benefits where the rest have not even tried to look for them.
The drivers spotted him in the morning on the British circuit straight and completed a photo session around him. Some paid a lot of attention to him, others tried to go quickly to the requests with the Press to leave the scene as quickly as possible. "It's interesting, very different from what we're used to, and the most important thing is that it allows for tighter races," Verstappen said. For Hamilton, "it is a huge challenge, it will be incredible for the fans if it allows the cars to follow closely" .
Carlos Sainz, who spent a few minutes reviewing the details of the model, said: "I like how aggressive it is, in addition to the rear wing. It seems simpler, I hope it improves racing." And Leclerc: "We have already tested it in the simulator and it is a completely different car when it comes to driving it." As for Fernando Alonso: "It looks futuristic, it's fine, and I hope we see better races with all the cars closer together.""Tighter races and wheel-to-wheel fights"
"The main objective is to make the races tighter and tighter, with wheel-to-wheel fights, so that the best man wins," says Ross Brawn, who points to the tire 18-inch Pirelli tire as another decisive element. "It is the beginning of a new journey, a new philosophy, the competitiveness of these cars will be vital for our future and we want to entertain the fans, let new fans come and get excited about motorsport", says the executive director of the championship, who participated at the virtual presentation together with the FIA single-seater technical manager, Nikolas Tombazis.
Photos from as.com