Fuenlabrada buys the Flat Earth square in Third RFEF
The azulón team takes the next step in the construction of a professional quarry and reduces the gap between the 'subsidiary' and the first team.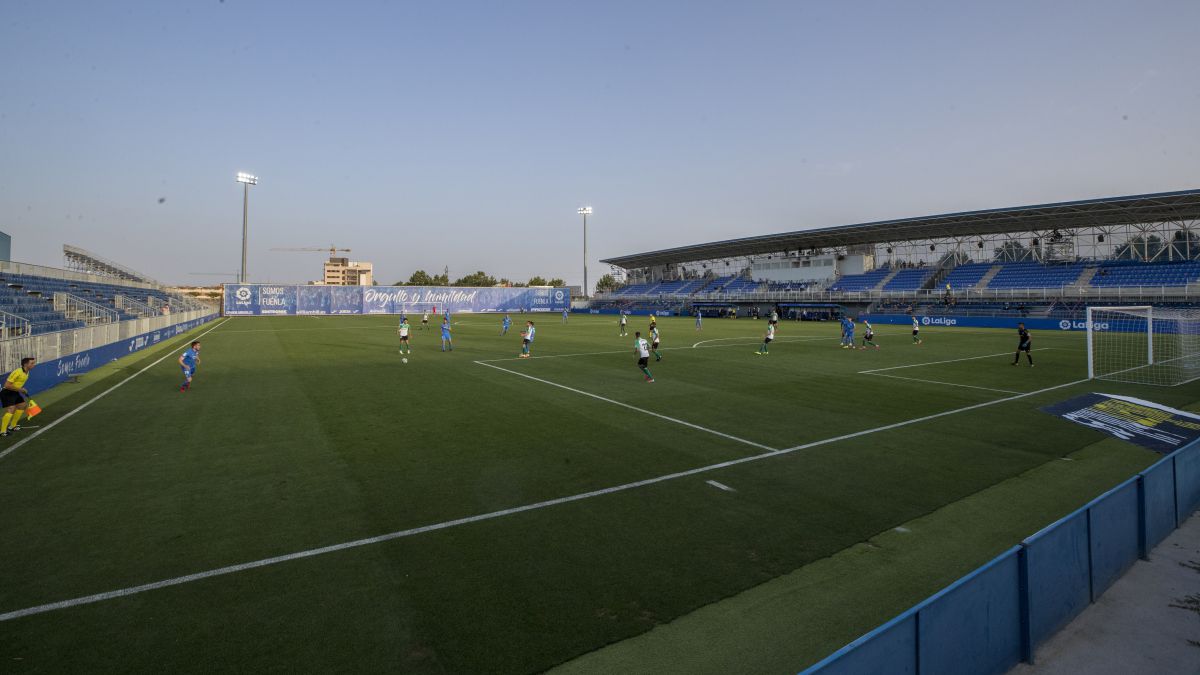 The Fuenlabrada does not stop when it comes to creating a professional quarry. The azulón club has reached a filiality agreement with Flath Earth, also called Madrid 2021, whereby CF Fuenlabrada Promises Madrid 2021, as the team will be called, will play the next campaign in Third RFEF. This new team will be completely linked to the structure of the azulón club.
The configuration of the squad will be in the hands of the sports management of the first team with Miguel Melgar, the greatest exponent of this section of the club, at the helm. In addition, it is expected that seven or eight members of the preferred team will become part of this squad, which will be completed with several signings. In addition, the coaching staff will be confirmed in its entirety by the one belonging to Fuenlabrada B. Flath Earth will not provide players or coaches.
This agreement represents another crucial leap for the growth of a quarry that in Third RFEF will face the subsidiaries of Madrid's professional teams: Atlético de Madrid B, Rayo Vallecano B, Getafe B and Alcorcón B. In this way, the jump will be reduced category between the subsidiary and our first team, training alongside the first team in case Oltra deems it appropriate to have their services. However, this new Fuenlabrada does not mean the disappearance of the preferred team that will continue in that category. Juvenile A, meanwhile, will continue in the Honorary Division.
For Jonathan Praena, president of Fuenlabrada, it means an "important step for the club". "We seek to strengthen the quarry structure, that our players grow with us and that they can have a place in the first team." Miguel Melgar, Azulón sports director, told AS: "I am very happy with this step by the club. Since January, the sports management has set the steps for the youth team so that we can continue to grow together."

Photos from as.com