From Tomás: "Permanence? We have to be winners"
The Espanyol forward appeals to "fight for bigger things" than salvation itself, the goal that the club has set for itself in the return to First Division.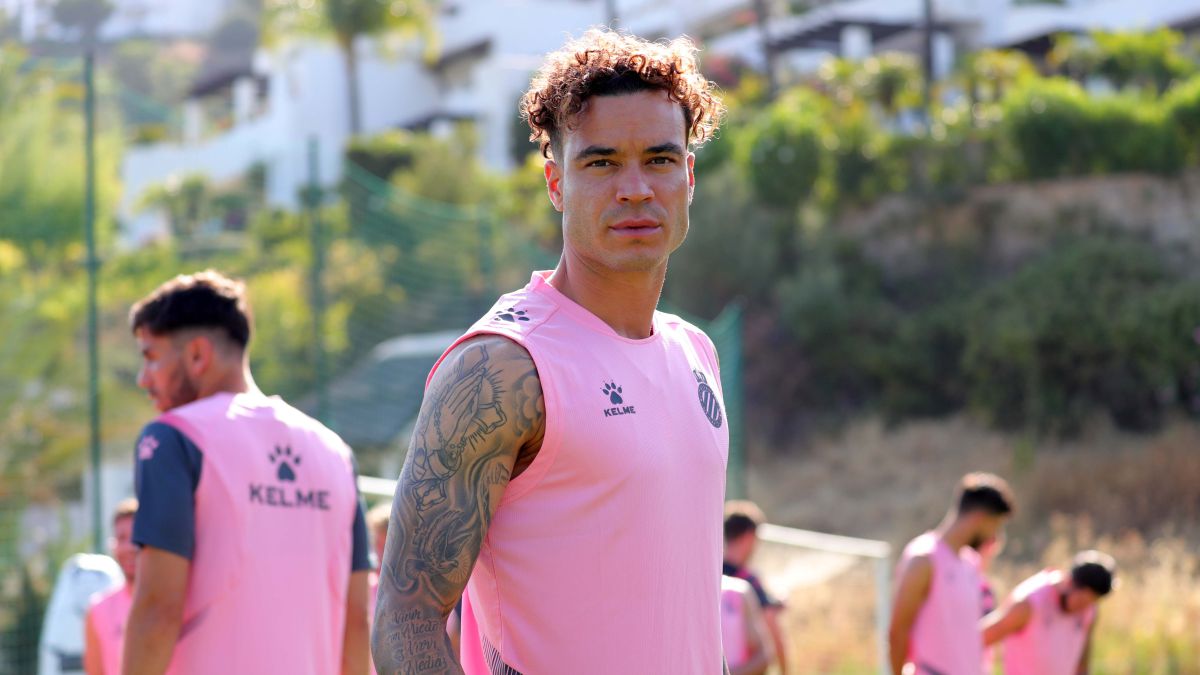 "Next year, God willing, I'll be at Espanyol." They had been, on May 27, the last words in public as a parrot player by Raúl de Tomás, who exactly two months later not only fulfilled his 'promise' to remain in the blue and white squad - to which he has a contract until 2026 - on the return to Primera, but takes a run. To pronounce on this current season that begins, with an ambitious speech, and to score again. Against Granada, this Tuesday, he scored his first goal of the 2021-22.
campaign
"When I got here, we were in First Division and we had a whole slump," De Tomás recalls about that second round two seasons ago that led to a sour decline. "But here we are again," he highlights, with a certain premonitory air, as a 'top scorer' from Segunda that was last season. And as the leader of a discourse that does not match that of the club, which sets salvation as the objective. "I do not like or want to talk about this year of permanence, I think we have to be winners, try to choose something else and if it does not give us, we will accept it. But we want to fight for things greater than permanence", sentence, from the stay from Marbella.
Defines the season that begins as "tough but beautiful" the forward, who does not hide that "I hope this year he can score many goals, that we can do them all, and that we do well in LaLiga". And that, over and above the criticism that may occur in the losses, he considers that "we must be satisfied and happy with all the positive results that we are achieving during the season, because it will be difficult. We must be grateful and value all positive results" .
In this sense, and despite the fact that Espanyol has not yet been able to win, Raúl de Tomás insists: "We must not get nervous. We all want to win and score goals but we must not give them that concern. The preseason is for this, to prepare for LaLiga. He would sign right now not to score any goals in the entire preseason and to arrive against Osasuna and win, which is the important thing. " LaLiga waits in just two and a half weeks.
Photos from as.com