The final stage, shorter but no less intense than the previous ones, has run through the mountain that houses the mythical peak of cycling.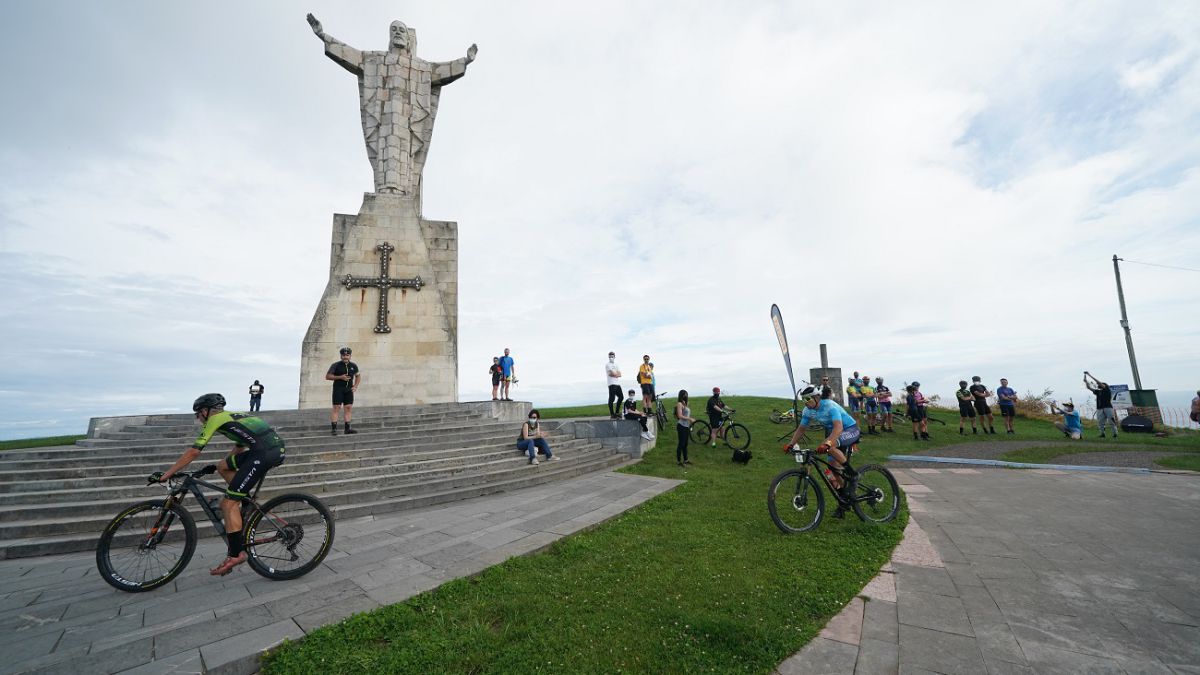 The good guy's intense mountain bike weekend is over. The Asturias Bike Race has reached the finish line after three days of competition in which half a thousand bikers have enjoyed the wonders of the Asturian roads and mountains, have suffered with its endless ascents and enjoyed its 'cane' descents and its landscapes postcard. The culmination was the Finisher Stage, which has run entirely through Mount Naranco, a mythical peak of cycling.
And precisely the two ascents to its majestic sculpture of the Sacred Heart have put the pepper into a final day that, although it has been somewhat shorter than the previous two, has not been without difficulty. The caravan has moved to Lugones, headquarters of this final day, from where the peloton has set course for the first climb. A nice 'breakfast' after which a vertiginous descent has begun to go back up on the opposite side, before going back down towards the goal of Lugones. In total, 47 kilometers and 1,500 meters of unevenness, which is not what happened in the first two days, but it was not a walk either.
And the experience has come to an end. After three stages, 180 kilometers and more than 6,000 meters of ascent, the survivors have achieved the precious finisher medal. And there have been few who have overcome the challenge. The truth is that every day the level of this type of competition grows and of the half a thousand cyclists who started on Friday in Oviedo, more than three hundred have completed the route. Something to which the quality of the bicycles helps, that in three days putting them in mudflats, stepping on stones, roots and twisting them on those heart-stopping descents, they can endure whatever is thrown at them.
Ending point to a beautiful experience in a land with an orography designed for cycling, with first-rate roads and landscapes that have filled the eyes of all of us who have competed. A highly recommended competition, although a good preparation is needed to avoid succumbing on its slopes. The third edition of the Asturias Bike Race is already history, let's welcome the fourth… in a year.
Photos from as.com