Giuliano Simeone stood out in Atleti's first summer match, which he won on penalties (4-5). A tie in the 90 'for the rojiblancos against a good Numancia, in Burgo de Osma.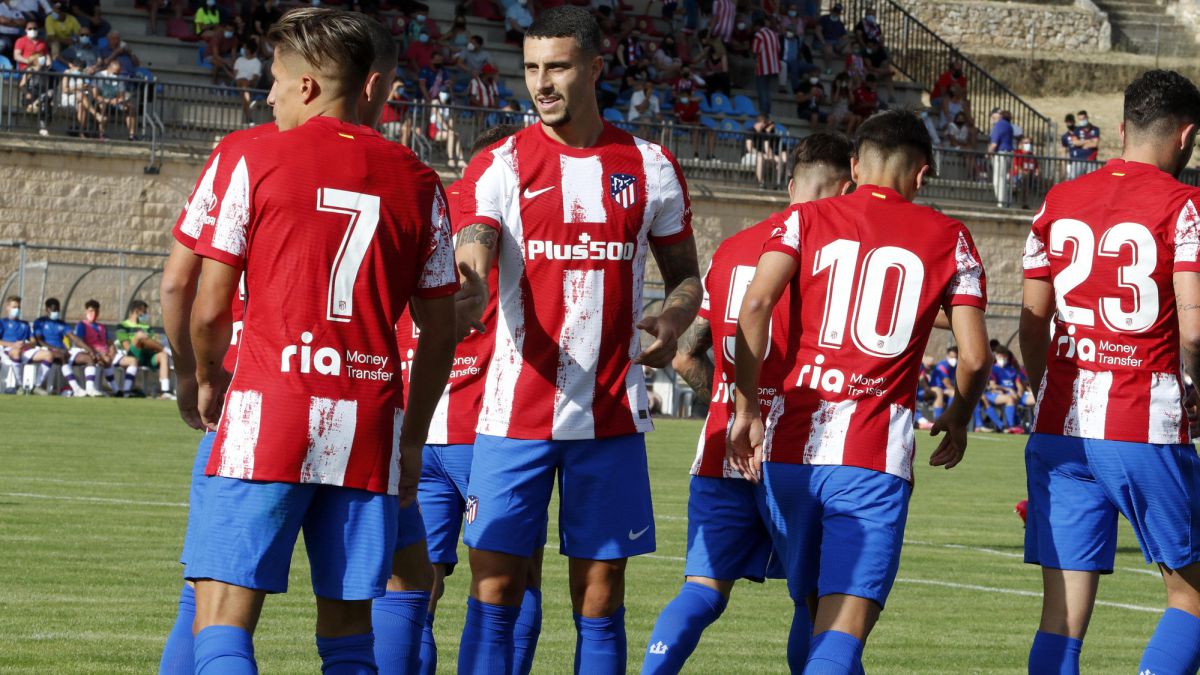 Seventeen years later, a Simeone wore the red and white to play for Atleti. On the grass and not on the bench, spilling his surname with each throw. It was Giuliano, the last Cholito. Because what the game in Burgo de Osma left to his father, apart from a draw in 90 'and a final victory on penalties, Cholo had already known him from home: his son. The one of 'Such a stick such a splinter' faithful taken to football.
The champion jumped against Numancia still shaking by the news of the positive in COVID of Kondogbia, full of boys, eight, and those two actors called protagonists in the eleven: Saúl and Giuliano. The spotlights were soon requested last. "There is no friendly match", which you have heard from the cradle. And so he played. Everywhere, smart in duels and pressure, living up to his surname. Simeone. The 900 lucky people who were able to experience it there, from the stands, with distance and a mask but there, they were rejuvenated for 20 years. A Simeone who, together with Valera, filled the grass with pride and claw. He would immediately rise to the scoreboard.
Because Numancia was overwhelmed in the first minutes by an Atlético who kept calling Varea's goal. Giuliano fought, fought and took a ball that crossed the area and Camello let it pass for Soriano's shot. Goal. 0-1. Simeone under his black cap couldn't help it. Smile.
And Saul? What about Saul? That he did not want the spotlights, that he shunned them, as if hiding in the midfield. Nothing came out. Neither the passes nor the races, as if his head was already far, far away, already in Barcelona, Manchester or Liverpool, but not here and now, at Atleti. Numancia's goal was born from his mistake. A horizontal pass in the creation zone that ended with a shot by Diego Suárez at the back of Oblak's net. The break came with Numancia overturned in his goal and Saúl's career setting down rivals and showing off a stride that reminded us of the photos from before. Those of two years ago, those that already have wrinkles.
Garcés' fight, Grbic
saves, Other Numancia and Atlético jumped into the second half, full of changes. The first continued with control. In the second, Garcés's fight, Marcos Paulo's minutes, Grbic's saves and that Saponjic, oh yes, Saponjic exists (or not, not really because in this game of kids he had 20 ') stood out. The winner was decided on penalties. Camus scored the decisive one for Atleti. Cholito had been resting on the bench for a while. Without the smile going away. Like his father.
Photos from as.com