Fran Castaño: "Real Valladolid has an important name in Ghana"
The discoverer of Salisu speaks in a blanquivioleta key about what the center-back meant and presents Frimpong, a new Pucela player.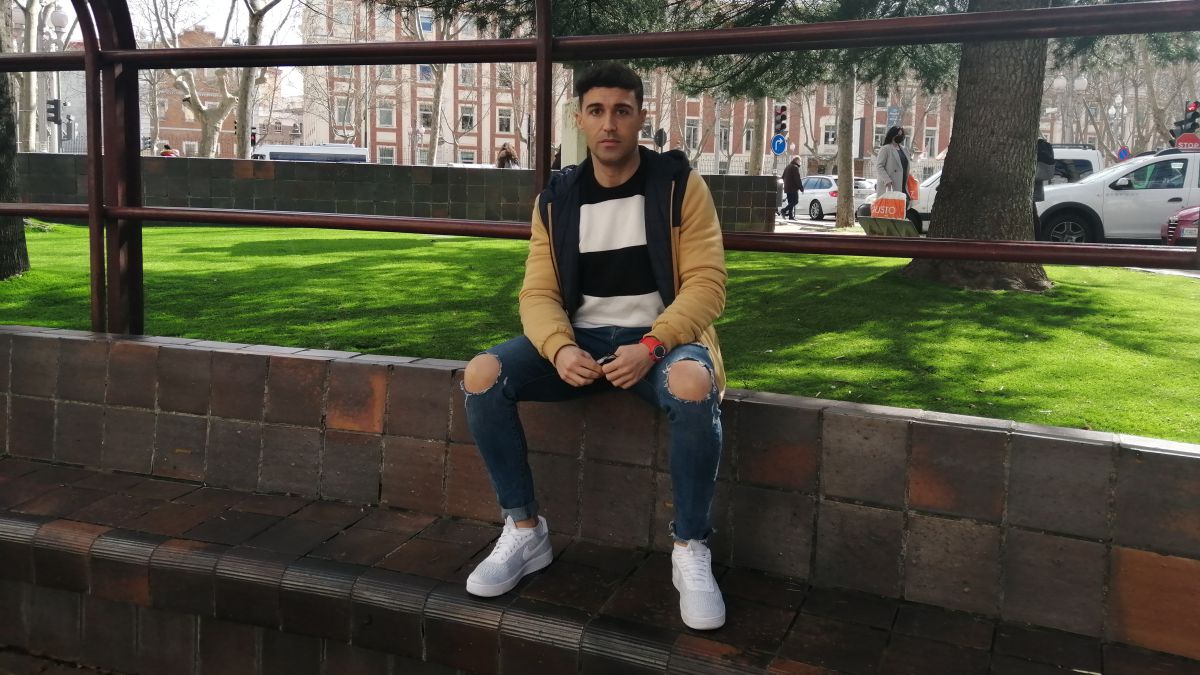 One more season, as has been the case since 2017-18, Real Valladolid will have players of Ghanaian origin in its quarry, after the arrival of Eugene Frimpong, a footballer who shares Kumasi, with Salisu, the pioneer. Fran Castaño, discoverer of both, through the African Talent Football Academy that he directs, introduces the newcomer and talks about the impact that the defender and the white-and-blue entity had on the project of his dreams.
The first question is required. What is Eugene Frimpong like?
He was born in Kumasi, the same city as Salisu, in 2003. We saw him in the same field as him for the first time and he immediately caught our attention and we incorporated him into the academy, when he was 14 years old. As he has grown and went to the U-17 and U-20 teams, he matured and became more outgoing. On the field he is a very complete player, technically very good, with good passing, controls, driving and shooting. His position is that of a midfielder, although he can play in more positions. Physically he is strong and is involved in defense, because he does not understand football in any other way than through intensity; He really likes to win.
But Valladolid is different, do you think it can be adapted?
If he adapts to life, the climate and the language and has the opportunities that every young man who comes from such a different life needs, I think he will give us all a lot of joy. We trust him a lot, because he is the player who has given us the most performance and one of the most talented and talented. In this time many people have wanted to buy their rights, especially Italian agents. Any doubts that may exist have already been experienced by Salisu, although now they are not remembered because everything went well. Patience and confidence will be key.
Speaking of Salisu, what impact did it have on the African Football Talent Academy?
Salisu is us, it is almost our name, and the one that opened the doors for us, because he was the first to come to Valladolid, thanks to the fact that Víctor and Marcos bet on us, and because he is with whom we learned many things. He arrived without training and without experience and was facing a lot of challenges. If I look back, it seems incredible to me that everything went so fast, because the road was very difficult. Sometimes that speed made us have to face many things quickly and at once, although sportingly it burned stages in fewer years than many players, but it gave us a lot, because as a result of its success the boys see our academy as a real option to come to Europe
Bringing players to Ronaldo's club will also have helped them ...
Real Valladolid has an important name in Ghana. We value having a good bond with them and that our level players have been able to come here. Last season they sent us the kits and that has given us a greater cache, because we wore the crest of a Spanish club, and also Ronaldo.
What state is the academy project in?
Our image and our results are well above the investment and our facilities; with a little more, the results could be better. We want to take one more step at the infrastructure level and invest more in the search for talents. We want to be bigger, although in order to grow we need money. For example, the transportation issue in Ghana is complicated. But we want to filter much more. Our recruitment today is divided between more developing players, technically very good and who have played a lot on the street, but who lack to understand the game, and other more facts, more developed physically and technically, with which the work is more focused on tactics.
You may have heard this question a thousand times, but why Ghana?
Because I think it meets the conditions that I am looking for in my life. I think it is worth betting on people who have not had so many opportunities and who do not have it easy. It is a country without many facilities and without much professional work, but with a lot of talent. There are many players, as in neighboring countries, and many young people who almost all play soccer. The talent that exists is different from ours; there are stronger players, and football is increasingly directed towards the physical, but, at the same time, they have more streets. I think there is a lot of potential, and with more work and investment, many more elite players can come out, because, in addition, it is an easy and cheap option for clubs that cannot invest much in the Latin market or because of the strong competition that exists in the Spanish. I think it's time to bet on African football.
Photos from as.com