Ferrari improves without touching the car
"It is identical to the one in Bahrain", admits Binotto, although in Silverstone they can release ground. There they hope to suffer with the 'graining' of the tires.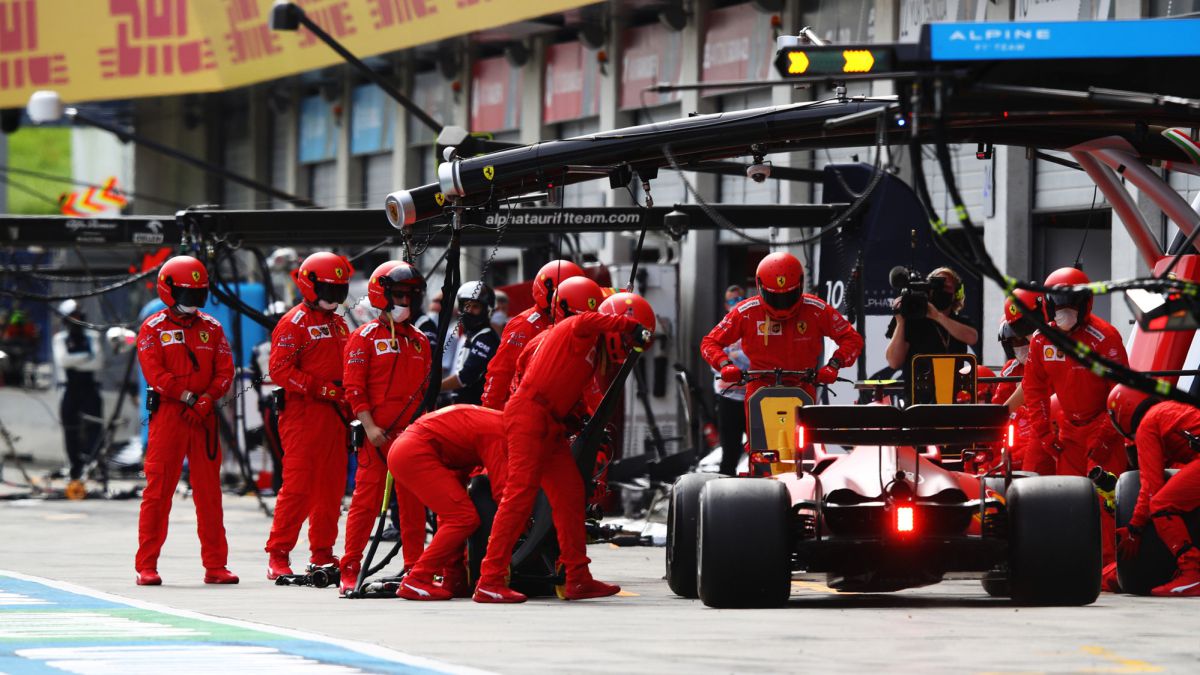 Ferrari prepares to suffer at Silverstone next week. The energy transmitted from the SF21 chassis to the tires together with the high speed corners of the Northampton circuit are an explosive cocktail that often results in 'graining', uneven degradation on Pirelli tires. It is one of the weaknesses of the Maranello car, perhaps the biggest along with the lack of speed on the straights. In the factory they study it thoroughly as a result of the drop in performance that both Leclerc and Sainz experienced at Paul Ricard.
During the two Austrian races, however, both drivers sported a solid pace on Sunday. Sainz was sixth and fifth; and Leclerc, seventh and eighth. But it has nothing to do, the team transmits, with the investigations they launched after the French GP and the multiple meetings in which Sainz himself intervened. "We had good race pace, but it was due to the characteristics of the track more than our way of approaching the weekend. It was not our best circuit either, because we lack speed on the straights," said Mattia Binotto.
Ferrari has barely made any changes since they took the car to the track in the Bahrain test. Nothing relevant, just small pieces. All the progress is the result of the work of the race team engineers and the drivers on the circuit, able to unlock more performance by fine-tuning the settings. They are fourth in the constructors' classification, although they have a shot of 19 points to one of the best McLaren that is remembered in recent years. Leclerc is sixth in the World Cup and Sainz is seventh, just two points behind.
"There is room for improvement"
"The car is identical to the one in Bahrain, there have been hardly any small changes, we focus on exploiting its full potential at the Grand Prix. On doing a good job with the engineers and drivers, as well as the management tire and strategy ", says the Swiss-born engineer. That is why Binotto applauds the latest performances:" They have been two good weekends in terms of strategy, with correct choices. From now on, there is room for improvement and that is what we focus on. We see progress ".
However, precisely in Great Britain they can introduce a remarkable evolution: they have worked with a new floor in the last weeks that they came to transfer to Spielberg for testing, although it was not used in competition. Traditionally, the most important upgrade packages arrived from Silverstone, mid-season. But let no one expect a technical revolution in any garage at this point: the spending ceiling forces resources to be allocated and all manufacturers have opted for the 2022 car.

Photos from as.com