"I felt stupid explaining about Alonso and Hamilton in 2007"
Norbert Haug, coordinator of the McLaren team at the time, assures in the F1 podcast that he suffered a lot that season with the internal duel of his drivers.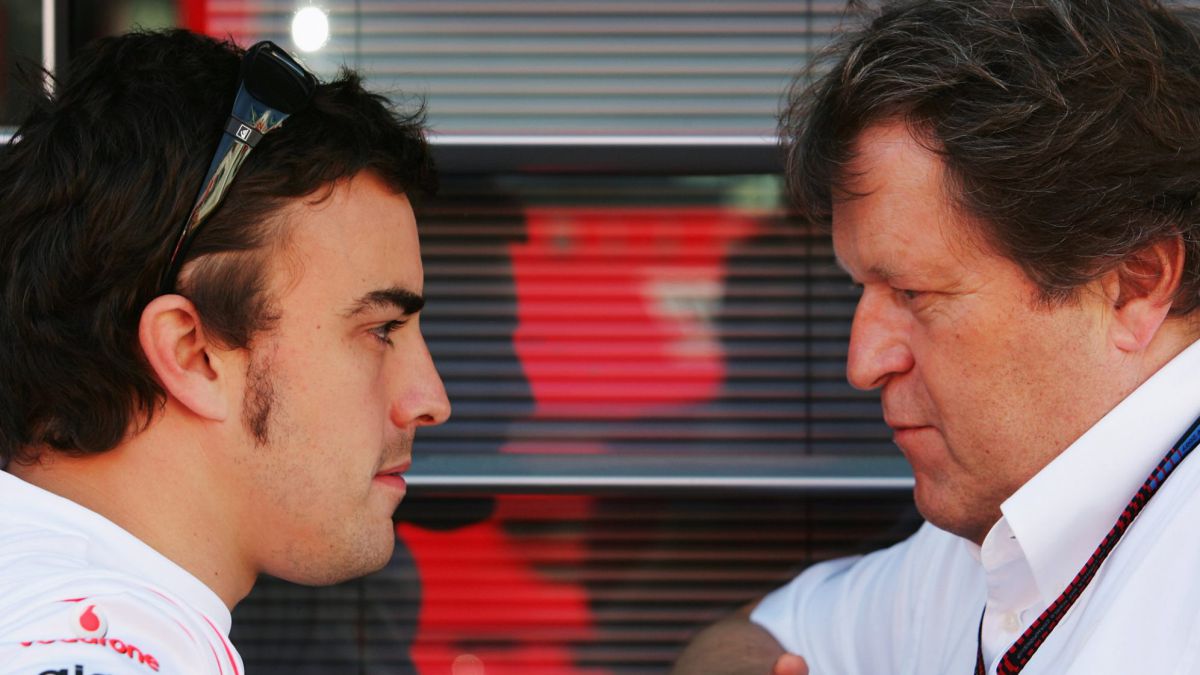 2007 was a strange year for the McLaren team, with the arrival of Fernando Alonso as two-time world champion and the rise of a very young Lewis Hamilton, backed by Woking and Ron Dennis.
The internal battle in the silver car pit experienced one of its high points during the Hungarian GP, with Alonso in the pits ready to do one more lap in qualifying and Hamilton waiting just behind, but no time to complete a lap more. Alonso achieved pole position, prompting a striking reaction from Ron Dennis, throwing his helmets to the ground and asking the Spaniard's work team for explanations.
An inexplicable situation that even today is difficult to reason, as Norbert Haug, coordinator of the Woking team at the time, says: "We could have achieved more, for sure. I mean, we could have easily done it without the Hungary episode in qualifying. I mean, we had various reasons why we lost the championship with both drivers and we were punished without the constructors' title. And both drivers missed the title by one point.
"Of course we get a lot of criticism, I mean Hungary, I was in the middle of the press conference after trying to explain what is happening, trying to explain something that is not explainable. He looked like an idiot, of course, how could he explain things like that? It was certainly not our best qualification, but very remarkable, in fact ", explains Haug, who finishes:" Today I no longer suffer, but I suffered a lot then; Normally you have to beat your rivals, not yourself, but beating yourself is a lesson I learned too: that hurts a thousand times as much as if you get into your own trajectory, but you can't help it sometimes. "
.
Photos from as.com