"I felt before Busquets a player of the Conference League ..."
"It was here, at Wembley, and Barcelona abused us," said Rio Ferdinand about Busquets, after seeing him in the semifinal against Italy.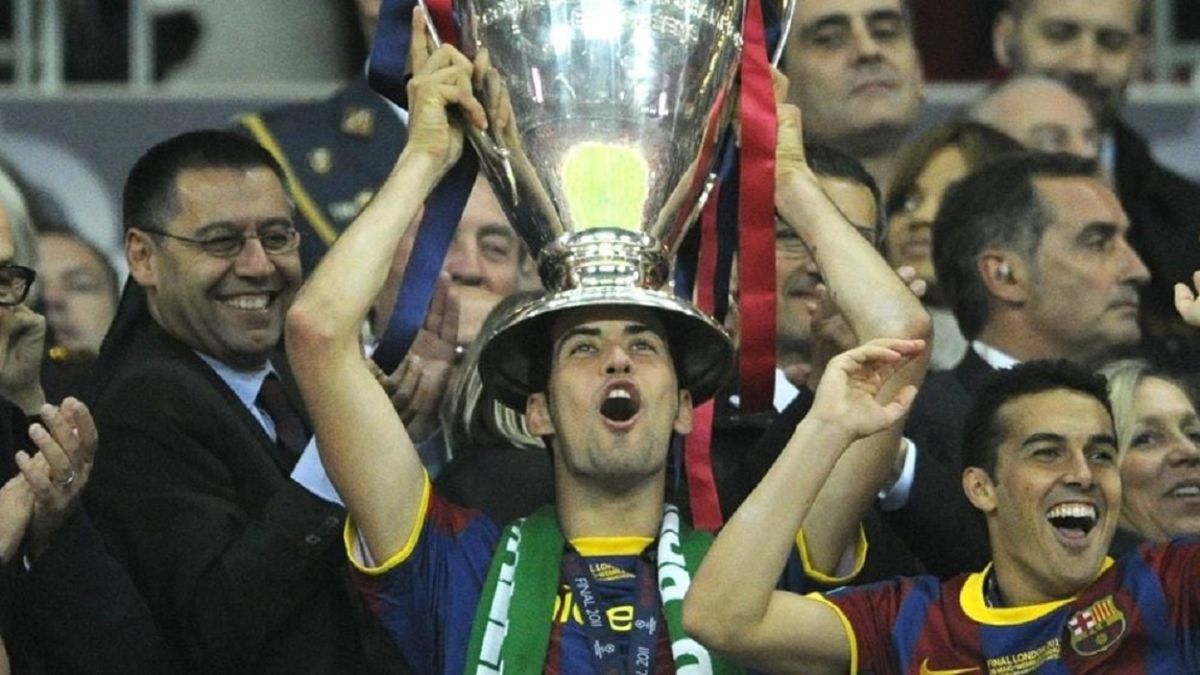 Sergio Busquets gave a recital of the game last night at Wembley in the Eurocup semi-final against Italy. The Barcelona player acted as a leader on the field and proved to be in perfect shape at 32 years of age. In his analysis of the Italy-Spain halftime, Rio Ferdinand, United legend and now commenting on the Eurocup for the BBC, surrendered to the Spanish midfielder and recalled the clash at Wembley that faced him in the 2011 Champions League final, when Barça beat United 3-1 and lifted the Champions League.
"It was here, at Wembley, and Barcelona abused us, they were brilliant. Morale was low and I tried to steal (Busquets) the ball and he said, 'oh Ferdinand, Vidic, boom, boom, boom (imitating passes I felt like a player in the Conference League. " The former English player still has it in his head, it was a night to forget that of 2011. 10 years have passed and Busquets continues to move around the field in the same way.
"He has commanded the game, he is a phenomenal player to watch him play, it is a pleasure," Ferdinand concluded. Well there will be Busquets for a while with Spain. The international left his continuity open in La Roja. Great news for the National Team.
Photos from as.com