"You feel a little stupid"
Alonso, critical of Ricciardo and Leclerc for skipping the first corner at the exit: "I was leading at the entrance of the turn and they came out with a 15-meter lead."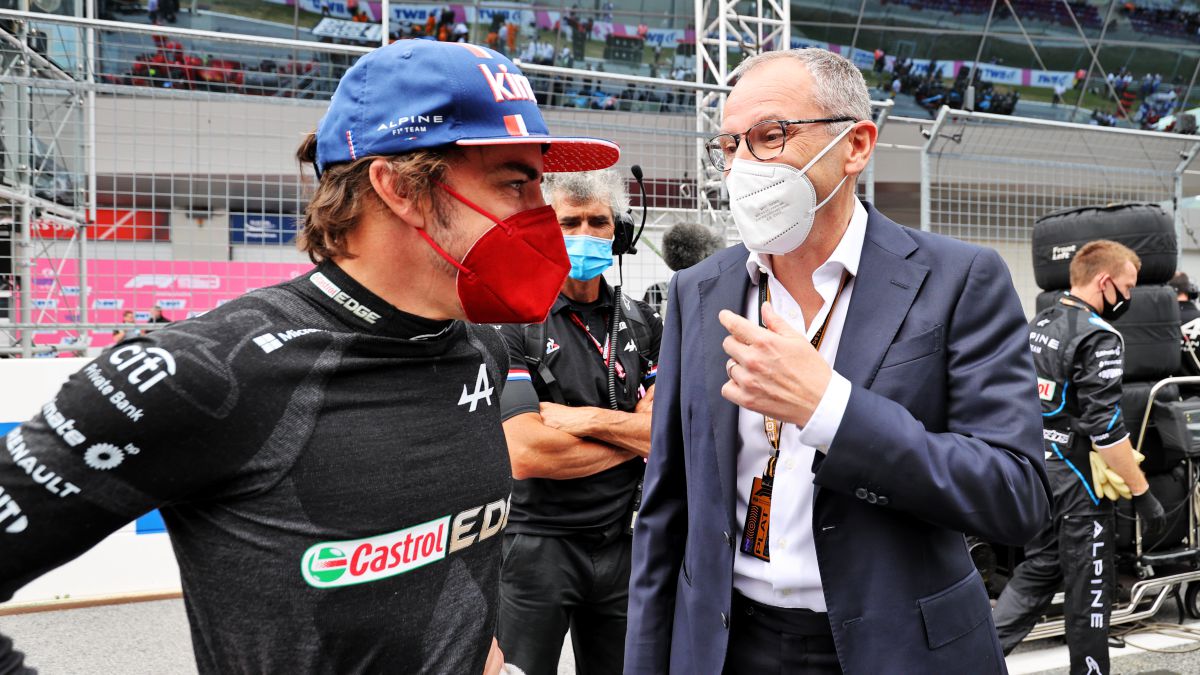 Alonso was 10th in Austria, saving a point from 14th on the grid. The Asturian spoke later with the media.
—What happened to you at the first corner?
— We raced here twice and I am the only one who passed cars at the start, braking very late at the first corner and on the inside. I passed Ricciardo and Leclerc this time, but they went off the track at the exit of Turn 1 and came back not just ahead of me, but with a margin. They actually caught the slipstream of the previous car. I don't know, I feel like once again it's not fair. I was ahead of Charles and Daniel as they entered the curve and I came out 15 meters behind. You feel a little stupid ...
— How was the fight against Russell for the tenth?
— It seemed like the last lap of the World Championship, but one point is gold for him and for us too when you start a race 14th. It was nice. When I saw that it was George, I felt sorry for him. He will have the opportunity to fight for podiums, points and victories in the future if he goes to Mercedes. It will have its time. I enjoyed the fight, I did not expect that point because our simulations were pessimistic. I got the point, that something is something.
— Are you worried about seeing yourself fighting the Williamses?
— They have progressed, yes, but last year they already came out eleventh in Austria and did very well. We will have to see in the next races whether they are so fast or not. This time we had more margin than the previous week and I am happy with our progress in these weeks, it can put us in the top seven or eight.
— What result would you have aspired to with a good classification?
— The race pace was very good, it wasn't a thing on Saturday. This weekend, for whatever reason, we are more competitive. If we had started in the right position, it could have been fifth or sixth in the race. And if he had been eleventh on the first lap, he would also have fought for seventh place. But on Saturday the traffic prevented us from completing the lap and on Sunday, to respect the rules, it was 15th in the first lap.
Photos from as.com