Farewell to a legend: Marta Xargay retires from basketball
The Catalan says goodbye to the 30 years. "I have lived this impressive trip with an immense illusion," he says. He played 147 games for Spain and won 7 medals.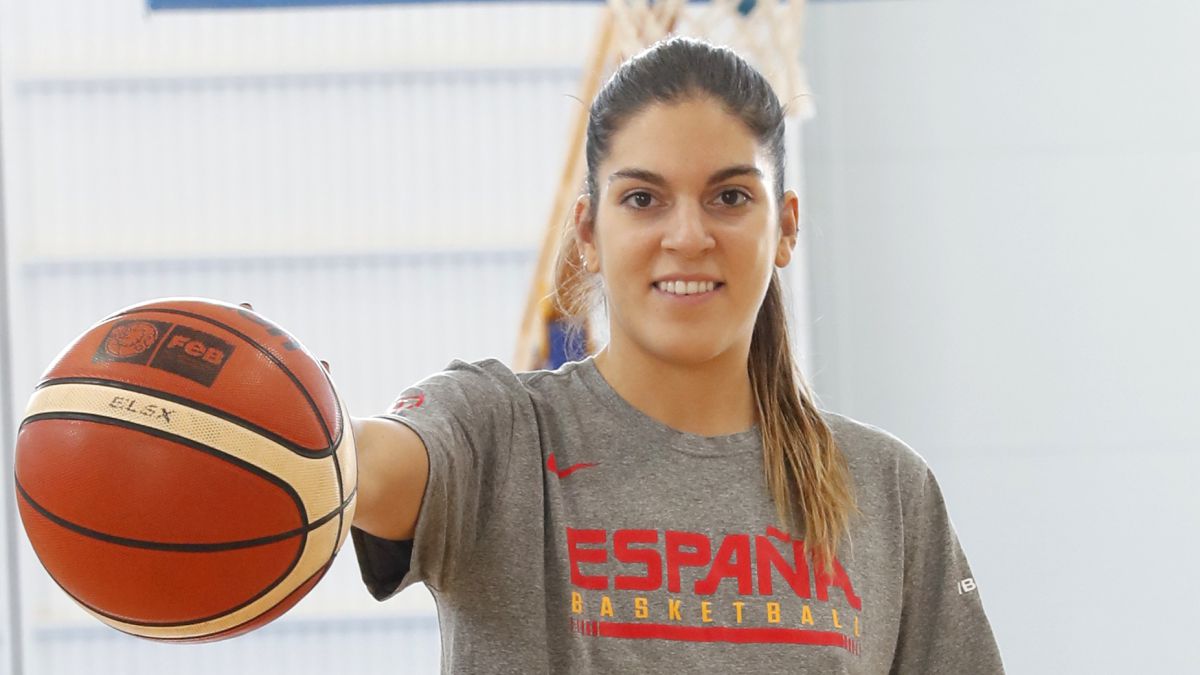 At 30 and after a brilliant and successful career with the Spain jersey, Marta Xargay has decided to put an end to her professional career, months after she announced that she was temporarily leaving the slopes.With the Spanish National Team, he has registered a total of 147 caps (143 matches played) and has won 7 medals, three of them gold in the 2013, 2017 and 2019 EuroBasket (in addition to an Olympic silver in 2016, a world silver in 2014 and a bronze in the 2018 World Cup and another European bronze in 2015), in 8 championships played. He has been on the podiums of all the major competitions: Olympic Games, World Cup and Eurobasket. To these 7 medals must be added another 5 in Training Categories: 2006 European U16 gold, 2007 U18 European silver, 2009 U19 World silver, 2009 U20 European silver and 2010 U20 European silver.
He debuted with the National Team on May 29, 2011 against Canada in Segovia. A preparation game for the 2011 EuroBasket in which he scored his first points with the team, a triple of the 146 converted with Spain. From there, 9 years in a row playing with the Spanish jersey. His last match would be played on February 9, 2020 against Great Britain at the Belgrade Pre-Olympic, the day that Spain qualified for the Tokyo Games.
In Riga, at EuroBasket 2009, he scored his best score with the National Team, 31 points against Latvia.
From Vedruna to WNBA
In clubs, Xargay was different again, from his debut at Vedruna in 1996 to Girona, where he closed the last campaign. In addition to the Catalan team (with whom he already played from 2005 to 2009), he also played for Perfumerías Avenida, USK Praga and Dinamo de Kursk. She also made history by becoming one of only 15 Spanish players to be part of the WNBA with Phoenix Mercury.
Farewell to Marta Xargay Jorge Garbajosa: "Thank you for everything you have given to Spanish basketball"
The FEB President, Jorge Garbajosa, wanted to show his gratitude "to a player who has made Spanish basketball and women's sport in general grow "And respect for his decision. "On behalf of the Federation and the Spanish National Team, I want to highlight Marta Xargay's work and commitment to the team and thank her for the years she has dedicated to this sport. Years in which we have lived the best stage of our women's basketball and that have served to plant the pillars for the future that awaits our sport. Marta Xargay will always be one of the players who will go down in history not only for the successes of this Selection but also for having made us enjoy and thrill with her game on many occasions. We wish him the best of luck both sportingly and personally. The doors of this Federation will always be open to her. "
Photos from as.com