Everything will not be worth with Griezmann
Laporta and Mateu Alemany confirmed the possibility of the Frenchman leaving, although they also made it clear that they have him and that they need a great offer.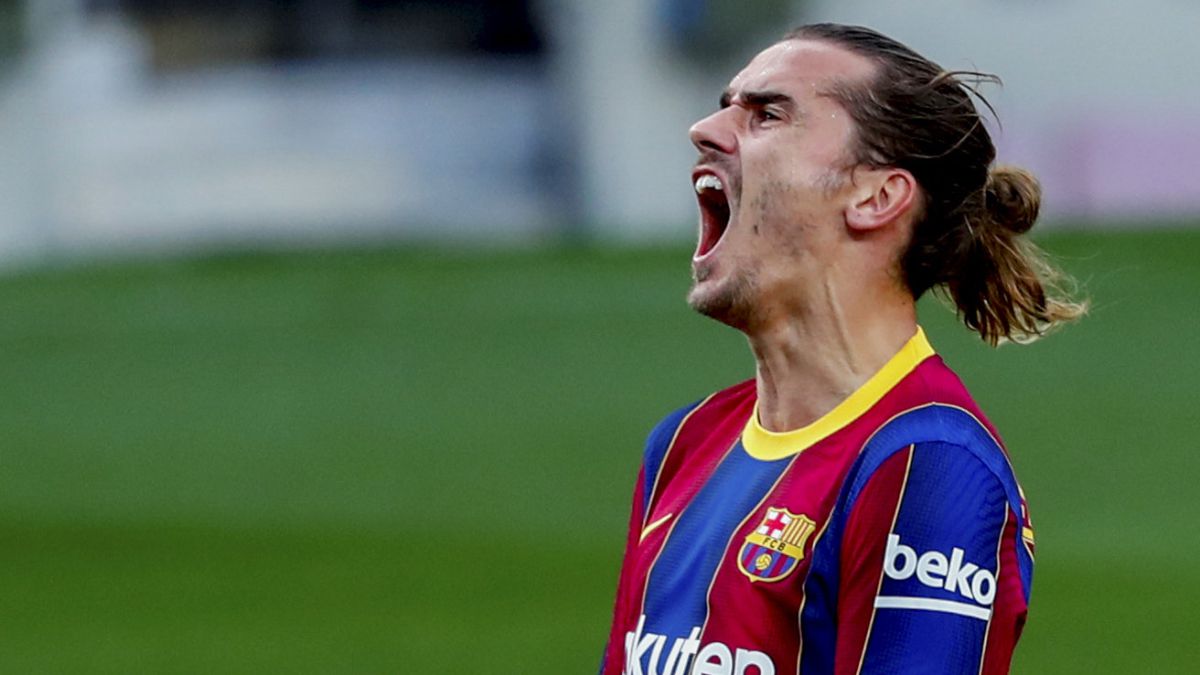 Antoine Griezmann is one of the names of the summer. The Frenchman aims to leave Barcelona, because his high salary is a great difficulty to register Messi and other signings. In addition, the club is confident that it can take out a good amount for him or get a level player in a trade. Until now, this was nothing more than information from the media, without the Blaugrana leaders having ruled on the issue. But in the Memphis Depay presentation, Laporta and Mateu Alemany have only confirmed, albeit with nuances, all the rumors published in recent weeks.
Laporta was the first to pronounce his name. He did it to confirm that they have him or, what is the same, that there is no problem beyond the economic one. However, he clarifies: "We cannot deny that there are interests in the player." It is then that he gives the floor to the head of football, Mateu Alemany, who once again confirms the possibility of his leaving, although he also publicly supports the footballer.
"We value Antoine a lot. He is top level, we are happy with him. There is not much room to propose exchanges. We are willing to listen to situations, but it will not be easy for a club to come with an important offer that convinces us to get rid of such a player. Situations have been taken for granted that I hadn't even considered, "he adds.
From his words, two conclusions can be drawn. The first is that it seems to point out that the direct exchange for Saul was never considered. In fact, this newspaper has been telling that the intention of Barça was to get something more than the midfielder in exchange for the French. On the other hand, he makes it clear that he is on the market, but also that a considerable offer has to arrive so that they are willing to let go of the one who has been an essential footballer in recent weeks.The name of the Frenchman did not come out again, not even talking about the possible renewal of Messi, until a colleague from the Barcelona press was clear and direct: "Joan, do you rule out a Saúl exchange for Griezmann?". And the president evaded a direct answer, which suggests that his answer would be no. Moreover, without naming the rojiblanco, he alluded to the journalist's question to add "we are open to everything."His full response was as follows: "The market is starting now. Hardly anything has moved, due to COVID and the restriction of income. Players like Griezmann have a market, there are interested clubs. We are building our squad looking for financial balance. With Antoine we have no problem, neither as a person nor as a professional. If the market moves along the lines you say (do you rule out a Griezmann exchange for Saúl? Was the journalist's exact question), we are open to everything because we are in a moment delicate. We are looking for agreements with the players. We are making these balances that must be made. We are open to studying everything, but none of them will harm having a competitive team.If 'Griez' was watching the presentation of his possible new partner Depay, at least he will have the peace of mind of knowing that he is considered an elite footballer by his board. Of course, its future seems to be a long-term issue. Alemany and Laporta do not rule out his leaving, they speak openly and ask for a great offer. Saúl's seemed interesting and is not ruled out, but with other conditions. At the moment, which is not little, beyond the information there are words. And these say that the French can go thinking about packing their bags ... Or not.
Photos from as.com