Escobar: "The 4-3-3 is a declaration of intentions"
The Mirandés coach is delighted with the evolution of his players during the preseason. The team will play tomorrow against Osasuna.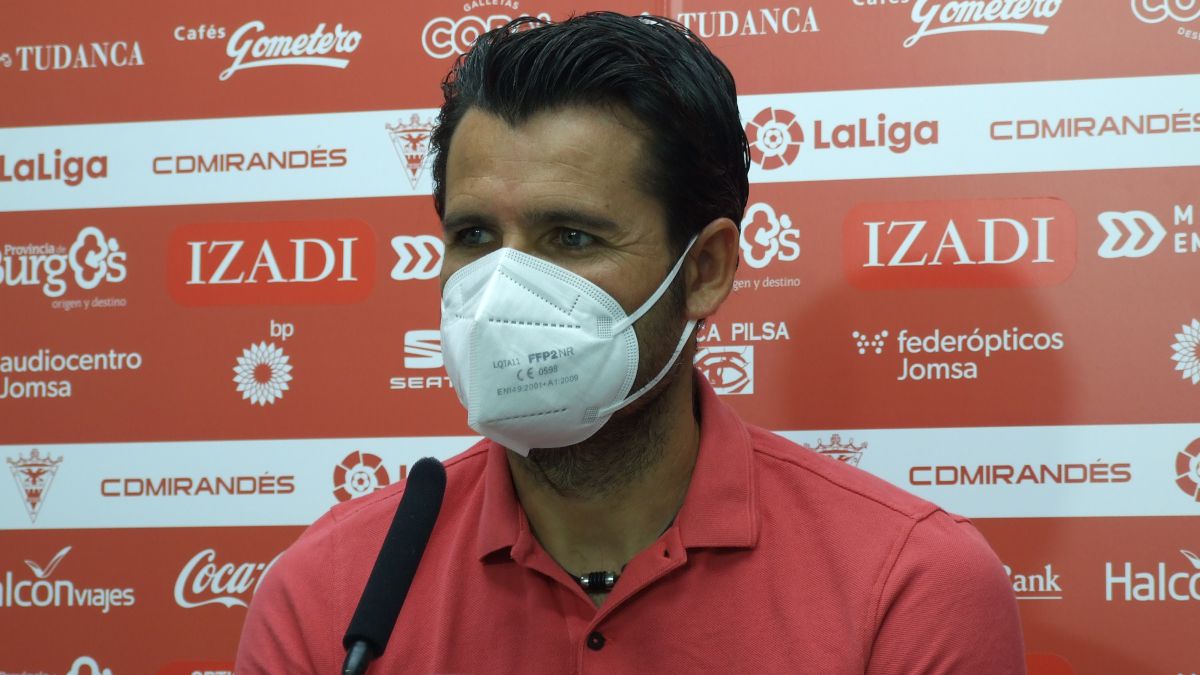 The days go by and the imminent start of the season is approaching, which will arrive full of illusion for Mirandés. Lolo Escobar's men will face their third friendly match tomorrow against another top-flight rival. Osasuna will measure the defensive level of the rojillo team again, as happened last Wednesday against Deportivo Alavés. "I want to see how we handle the game against an adversary who is going to subdue us, that the team is solid against anyone from the First or Fifth Division. I would also like us to have the confidence to try to have the ball and be brave. dominators and show the things we did well in the first part of the other day, "says the mirandesista technician.
Since his arrival at Anduva's bench, Escobar has opted for a 4-3-3 game system: "It's a system I believe in. It's a declaration of intentions, but I'm a coach who likes to vary. I have doubts about how we are going to play during the season and in defense there will be variations. I have a rather great satisfaction because I perceive a clear idea of the game. Many of the things that we are working on are starting to come out. Of course, I want us to have more regularity during a game ".
For the appointment in front of the Navarrese squad, Iago López, Íñigo Vicente and Capellini are doubts when dragging physical discomfort. Once again, several players from the subsidiary will be present at the Tajonar facilities. "I am delighted with their level of involvement, work and enthusiasm. Some of them are pleasantly surprising me. There are players who are earning it," Escobar highlights.

Photos from as.com