English clubs use the VAR of the Eurocup as an example
In the Premier's discussion to improve video refereeing, the entities have requested that the same protocol be used that pointed out the controversial Sterling penalty.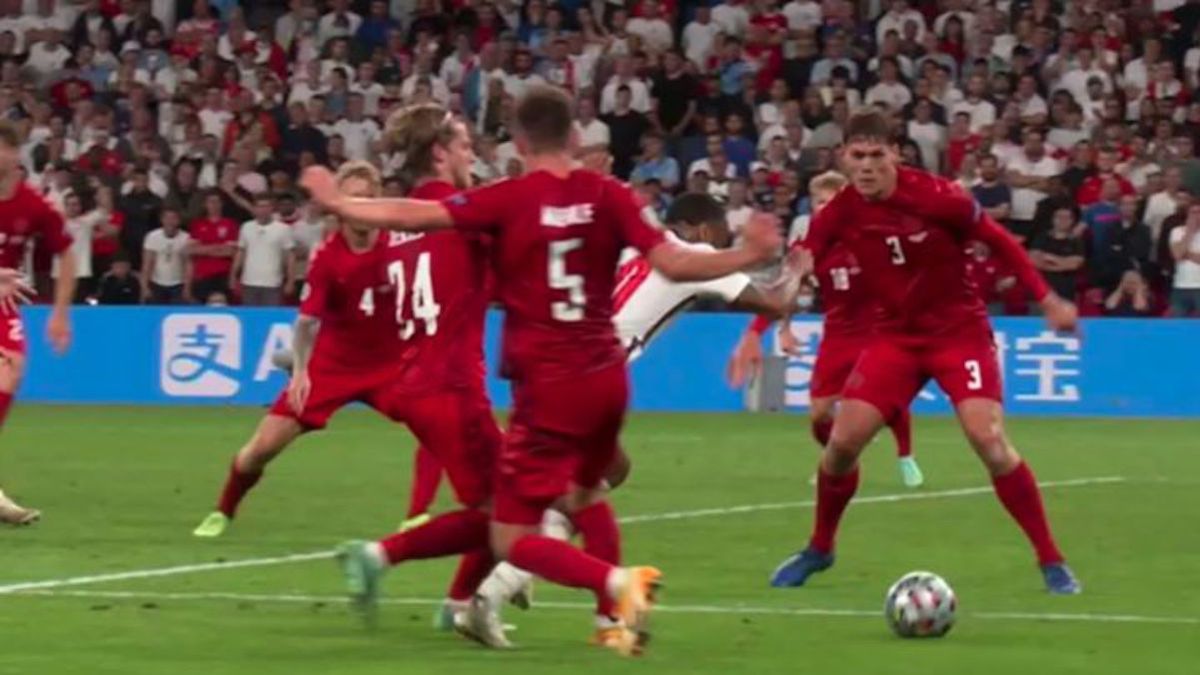 The operation of the VAR last season in England did not please either the clubs or the competition, who met on several occasions to make decisions and even talked about abolishing it until they found a correct use. Well, finally, it was not forgotten and it will continue to be used normally, but among the deck of possibilities to improve its use, the entities have given an example of the use of technology in the Eurocup!
While during an important stretch of competition the VAR of the Eurocup was applauded, in the final stretch of the tournament it was strongly criticized, especially for the action that gave England the victory over Denmark. Sterling fell into the area knocked down, after a very light touch with an opponent. The referee, due to the difficulty of the action, indicated the maximum penalty for Danish disbelief.
The VAR did not go in to correct him, despite the consensus of a large part of the fans. The reason is that there had been a contact, even if it was minimal. The followers even speculated with the possibility that the organization would seek the English triumph because of its local status. Not only they, figures of the world of soccer they slipped it like that. It does not seem to be something that worries the English clubs excessively, which did consider that Sterling's fall was enough to whistle the maximum penalty.For this reason, they have asked the Premier that the new VAR that comes into play in the domestic national championship works the same as in the Eurocup. Furthermore, the competition has acceded to their requests and will now debate with the five British officials who have directed the continental tournament how the protocol has been and the possibility of implementing it immediately.An inevitable change
Rosetti, a UEFA referee, publicly slipped that the Premier should take a change of approach, as its VAR was not working properly. In addition, he pointed out that the correct thing was not to go too much into the decisions of the referees, something that has been common in the Eurocup. It continues with the motto "minimum interference, maximum benefit". Now, the English tournament could go that way. The path to the Eurocup, which, for many, unfairly gave them a pass to the final.
Photos from as.com