Elady Zorrilla: "I come with the illusion of a child"
The attacker arrives free and is committed until June 2023. Two summers ago he was on the sports management agenda, but in the end there was no agreement.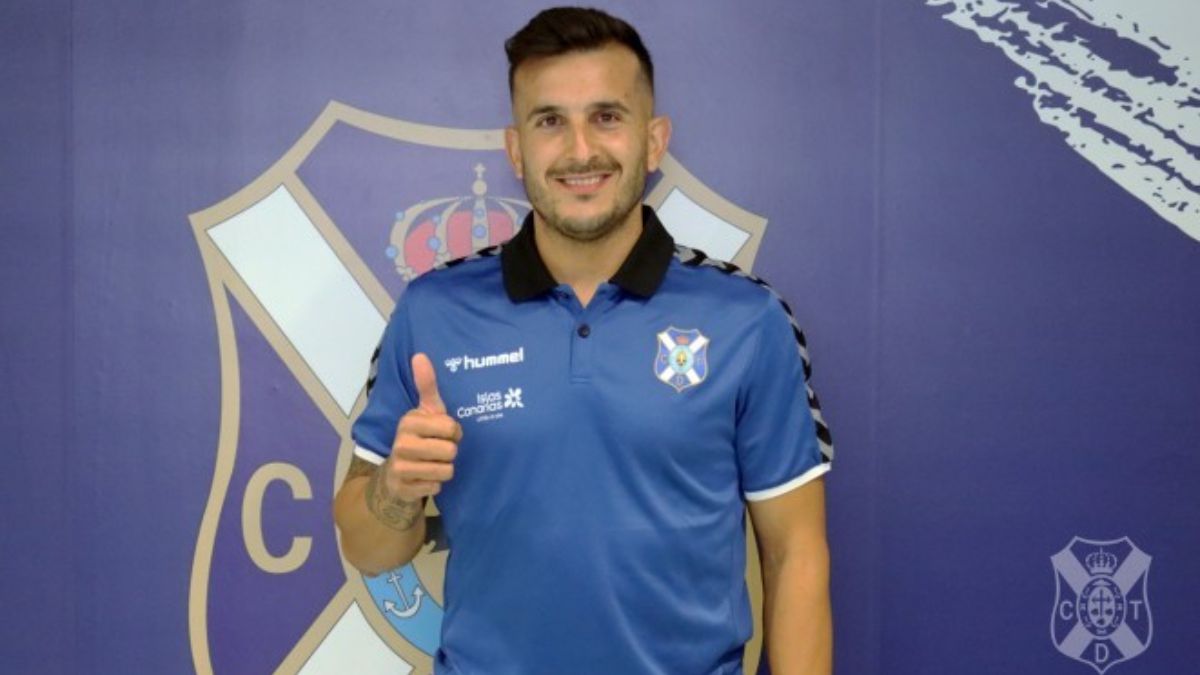 It is never too late if happiness is new, Elady Zorrilla Jiménez will think (Jaén, 1990). Two seasons ago his arrival was cut short as there was no agreement. This time, however, the attacker has committed himself as a Tenerife player until June 2023 and becomes the fifth reinforcement. He arrives free after military for three seasons in Cartagena. "I come with the illusion of a child," he confessed.
The uncertainty about the recovery of Borja Lasso has accelerated events since the Jaén can play on the entire attack front, including the Andalusian's position. Last tournament, he played 41 games and scored eight goals. An arrival with enthusiasm
"I come to a club to dream and with the illusion of enjoying great things," said the footballer in the official media. "There was always a predisposition on both sides, and since the opportunity presented itself I told my representative that the only idea I had was to sign for Tenerife," he revealed.The 31-year-old left-hander had several proposals on his table, but in the end he opted for the proposal of Juan Carlos Cordero. Thus, with 'two years late' Elady signed as a blue and white since in the summer of 2019 he was very close, but finally Víctor Moreno did not pay the € 500,000 clause that he had at Efesé, who at that time was a member of Second B. " I know there was interest, but this year it was possible. I told my representative that I wanted to come, I am not saying it as a cliché. I have good feelings, "he said.Elady's past In the Carthaginian team he spent three seasons in which he added 106 games and scored 36 goals and experienced a promotion to the Second Division. Last year, without going any further, he was one of the two players with the most minutes, only surpassed by Rubén Castro.
"I can play in the three attacking positions, as a midfielder or on the wing. I feel comfortable in either and I adapt to where they put me. I stand out for my work," the Andalusian described himself. "I maintain the illusion of playing in First Division and I am in a club that can take that step," he completed.
Thus, Luis Miguel Ramis already has five new faces after the arrivals of midfielder Álex Corredera, goalkeeper Juan Soriano, central José León and French right-back Jérémy Mellot. As soon as he passes the relevant medical examinations, Zorrilla will join the preseason.
Photos from as.com