Eibar start their preseason in Calahorra on the wrong foot
The Riojans beat the gunsmiths in a match of many tests by Gaizka Garitano. It is clear that the Basques have yet to come together.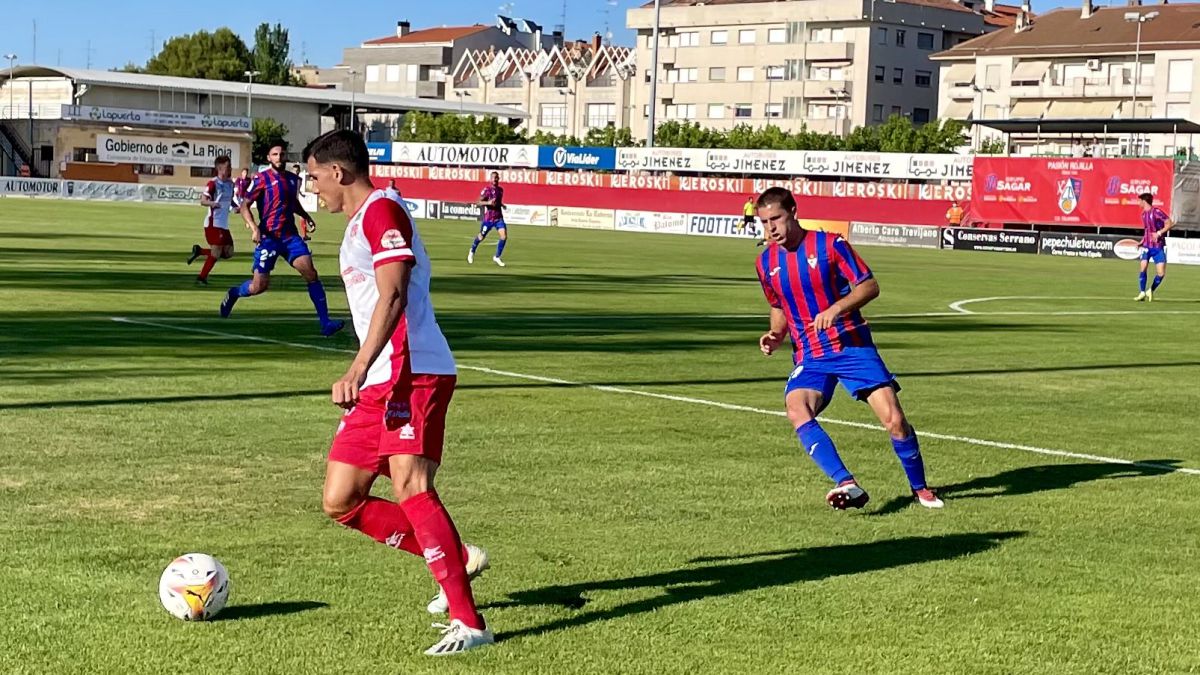 The new Eibar de Garitano started the preseason with a defeat in Calahorra in a match of many tests that should help the gunsmiths to get to know each other and catch the rhythm of the competition.
Calahorra surprised the gunsmiths in the 16th minute of the game, with a goal from a direct free kick scored by Soto against which the gunsmith goalkeeper Casadevente could do nothing. Garitano's new team did not fall apart, and achieved the equalizer with the first goal as Venancio's armorer to the center of Edu Expósito. Despite being a preseason friendly, the swords were high for the second half.
Shortly after starting the second half, the Riojans again took the lead thanks to a goal from Manu Ramírez, and although Eibar tried by all means, they did not finish finishing the task of achieving, at least, a draw. Thus, it is clear that the gunsmiths have yet to come together and make a team for the demanding season that lies ahead.Yoel, confined
The titular goalkeeper of Eibar, the Galician Yoel Rodríguez, has tested positive for covid-19. He is isolated at home and asymptomatic, and will remain confined as indicated by health protocols. The first Eibar team has undergone new antigen tests in recent days in which Yoel's positive was detected, which was later confirmed in another PCR test.
The rest of the tests carried out on Friday and this Saturday have yielded negative results, has specified IMQ, Eibar's medical insurer. Yoel's coronavirus positive has been released after the consent of the player himself, who did not attend the friendly with Calahorra. Yoel's was the second casualty for the Gipuzkoan team for this match, after Rober Correa, who has not yet recovered from the surgery he underwent a month ago for a broken foot.
Photos from as.com