Durant and marijuana: "He smokes more than people think"
The actor Matthew Sullivan affirms in the podcast The Dan Le Batard Show the great fondness of his friend, star of Brooklyn Nets, for 'Maria'.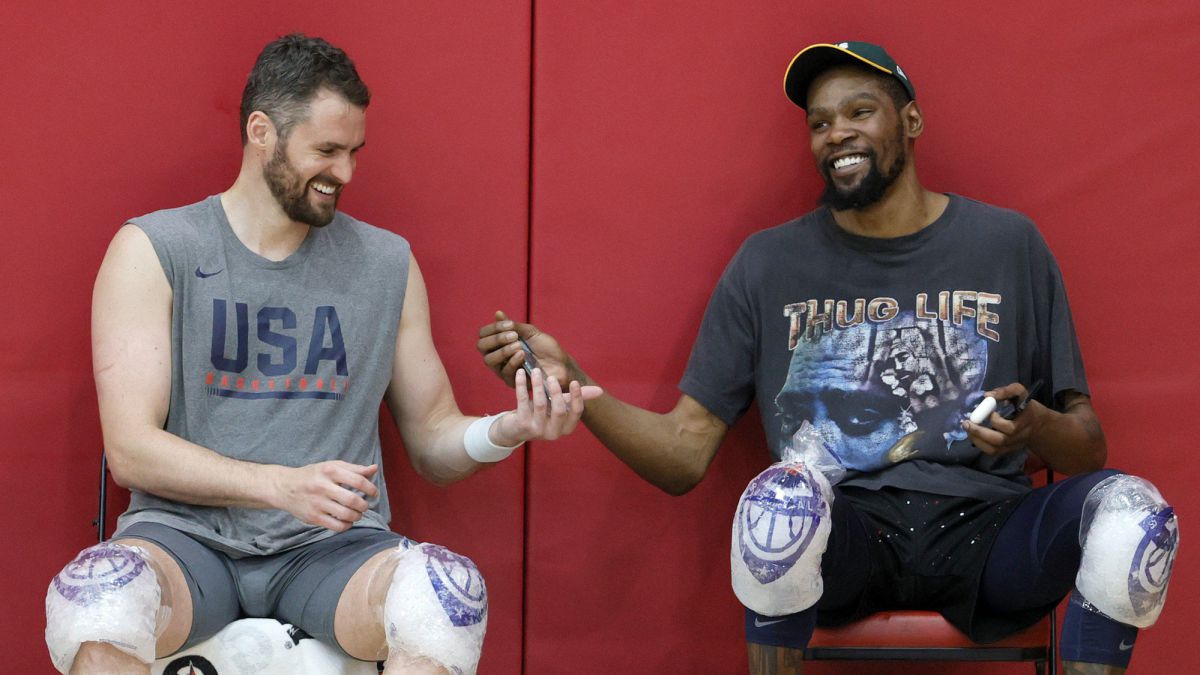 Kevin Durant has not had the season he dreamed of. After returning from a hard injury in Achilles that had him blank in the 2019-20 academic year, the injuries continued to punish him during the last regular season: he only played 35 of his 72 games. A problem that was fixed in the playoffs (12 of 12) but that did not prevent him from staying (very) far from his third championship ring when he was eliminated in seven games by the Milwaukee Bucks in the semifinals of the Eastern Conference. A stick for a project, that of Brooklyn Nets, called to rule the NBA through its Big Three: Durant himself, Kyrie Irving and James Harden.
A sports stumble that will give you more time for one of your main hobbies: marijuana. "He smokes a lot more than people think. I have been at his house at one in the morning. His whole house sucks, "says his friend Matthew Sullivan on The Dan Le Batard Show podcast. This was not the actor's only revelation about Durant, who will participate in the Tokyo Games with the United States: "He doesn't have a girlfriend. He doesn't go on a crazy vacation like other players. He doesn't do anything other than play basketball. Does nothing. It's very boring. "
Marijuana Defense
Durant's 'love' for Maria is not new. He has always been a great defender of its consumption. "It is one of those plants that has an acquired flavor. If you love her, you love her. If you don't, you won't even catch it. It shouldn't even be an argument these days, "he said in February 2020 on an episode of Showtime's All The Smoke program." Marijuana is marijuana. It's not harmful to anyone. It can only help, improve, and do good things. I feel like it shouldn't even be a big topic of discussion anymore. "
The player argued his statements and compared the use of marijuana as that seen on a daily basis in substances such as caffeine. "Everyone on my team drinks coffee every day. The guys go out for wine after games or have a drink every now and then. Marijuana should be at the same level, "defended the star.
Alegal in the NBA
Durant smoking cannabis is not a problem in the NBA ... in principle. This drug is illegal in the competition since this season, when the League decided to officially suspend the random tests for its detection. A policy that had already been implemented during the Walt Disney bubble in Orlando, Florida and allowed gamers to consume it during mandatory isolation at the resort.
However, according to the current collective agreement signed by the union and the employer and in force from 2017 to 2023, it is a prohibited substance that carries a sanction of five parties if there are three positives. In a normal season, players can pass up to four tests to detect this substance.
Photos from as.com