Slovenia beat Lithuania in the Kaunas final with an exceptional Doncic (31 + 11 + 13) and a very decisive Cancar (18). He will face the National Team in Tokyo on August 1.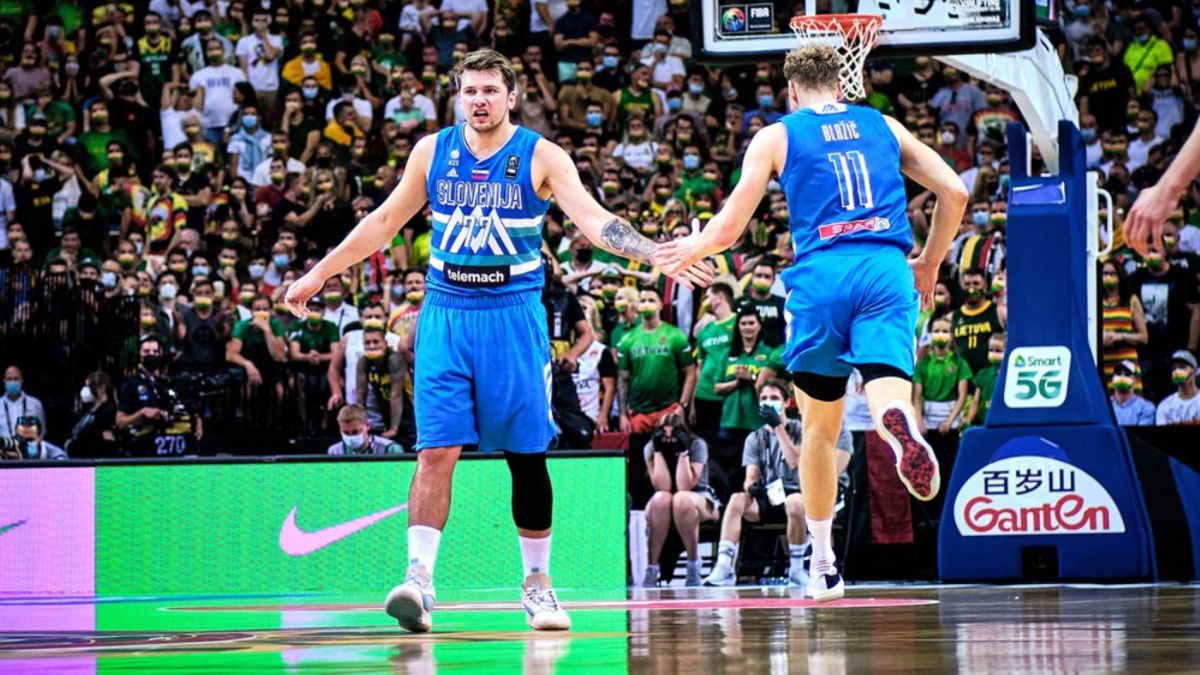 Until this Olympic Qualification, Luka Doncic had played his last (and only) championship with Slovenia in 2017. After taking the gold in Istanbul, his team had disappeared from the map. He was left out of the China World Cup through the Windows and this Pre-Olympic came with an invitation from FIBA. But he will be in the Games (triumph against Lithuania 85-96), what's more, he has an appointment with Spain on August 1 at 10:20 am.
Doncic wanted to fight for Slovenia again and it was very noticeable in Kaunas. Before the 'final' against Lithuania, Wonderboy averaged 18 points, 7 rebounds and 10.7 assists; At the break against the host, she already had 21 points. His team, which had won the previous matches by an average of 37.7 points, knocked down Lithuania and once again touched the 100-point barrier. A spectacular championship that serves to debut in the Olympic Games.
Doncic started a little more off in attack, but passed the baton to Blazic, immense in the opening round with 10 points, although he would be the point guard of the Mavs he put the maximum in that first half (18-28). Doncic was a real nightmare for Lithuania, who did not know how to stop him. With his quarter 2 + 1 in the afternoon, he made it 49-52 for his team, but Kalnietis tied the game almost over the horn (52-52) .
Lithuania was a horror from the free kick (8/15), but instead it showed off its wrist from beyond 6.75 (6/11). Butkevicius, with a triple, rallied the ten points behind in the first quarter (29-28 after an 11-0 run), but the host seemed to always be one march behind her rival.
After the break, Slovenia did a lot of damage with their outside shot. For something, both teams are the cradle of shooters. With four triples (two from Cancar and one from Tobey and Doncic), Sekulic's men again marched ten up, which were twelve after a basket by the nationalized Tobey (59-71, min. 24). But Lithuania, driven by a prepandemic Zalgirio Arena, to overflow, took oxygen with a 10-0 run that Sabonis closed with a triple. Cancar also responded from the 6.75 line (3/5) and Blazic returned peace to his team with another three-point shot (69-77). With two free games, the former Baskonia, MoraBanc and Barça returned to place the +11 for his team (69-80) with ten minutes left.
The Slovenian advantage was extended to 16 with five consecutive goals from Cancar (69-85), who was still sweet with his long-distance shots (4/6 in triples). Soon after, Doncic hit the court and captured his 10th rebound for the first triple-double for his national team. His personal account went to 31 (plus 11 rebounds and 13 assists) with 80-94, but Slovenia stagnated at that figure and Lithuania gave the last push (85-94) with 1:21 remaining. It was useless. Cancar increased the rent to more than ten and the party stopped in the final 85-96. Slovenia will go to its first Games and has a date with Spain.
Photos from as.com