Dlamini's odyssey to reach the finish line in the Tour de France
The South African rider of the Qhubeka Nexthash was affected by a fall. Despite this, he managed to finish the stage almost an hour and a half from O'Connor, arriving out of control.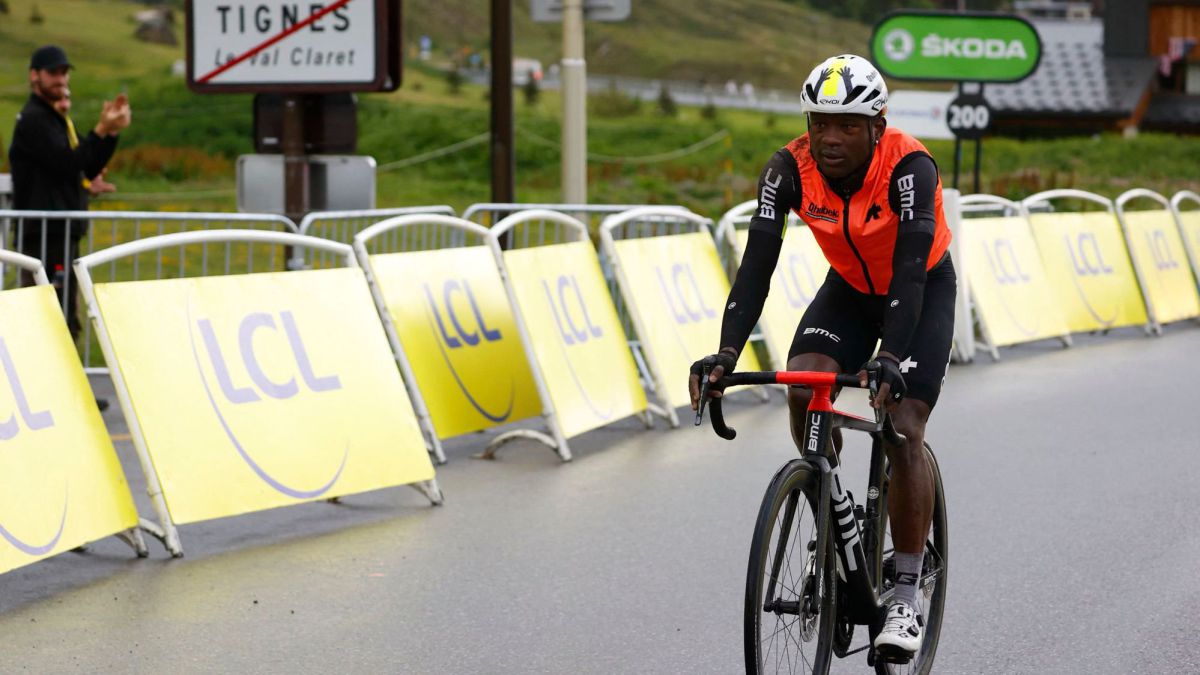 The ninth stage of the Tour de France left us with numerous outstanding stories on various fronts that the race had during a route marked by rain and cold. From Ben O'Connor's success winning the breakaway and Tadej Pogacar's attack to further extend his qualifying lead to Mark Cavendish's battle to save the runaway.
Several riders did reach the finish line outside the established time limit, although the case of the Qhubeka NextHash rider Nic Dlamini, the first black South African in the Tour, is particularly noteworthy. the day.
Despite the pain and suffering, Dlamini managed to reach the finish line in Tignes although he did so after 19:00 local time, almost an hour and 24 minutes after Ben O'Connor crossed the finish line as the winner of the stage and widely surpassing the time limit set at 37:20 to avoid the runaway. Upon his arrival, those present at the Tignes finish line received him with applause in gratitude for his effort to finish the stage despite knowing that it would end out of control.
After the stage, Dlamini himself wanted to explain in statements collected by the Qhubeka NextHash team, he explained how his odyssey was during the stage. "It was a tough stage and there were very demanding peaks. The nature of the stage and the weather didn't make it easy. It was a bad day. I had the bad luck of falling down and losing contact with the group and I was left alone, it was my difficult ride on my own. I wanted to finish the race but it is difficult to finish my adventure yes. But for me, the most important thing is that I did not stop and roll to the finish line even if I got out of control. It is a special race and it has always been a dream for I wanted to race on the Tour and I think that getting off the bike and getting into the car would not be an option. It is a race that I wanted to honor and also honor my dream. It was my first Tour and I know it was hard, but I have honored my dream. I'm disappointed but at the time I couldn't do more. " An example of courage and pride on the part of Nic Dlamini, who hopes to remove his thorn in future editions of the Tour.

Photos from as.com