"Aprilia didn't want a champion"
The Spaniard got back on a motorcycle six months later at the Misano Pro Day. He took stock of his career and commented on the situation of Maverick Viñales.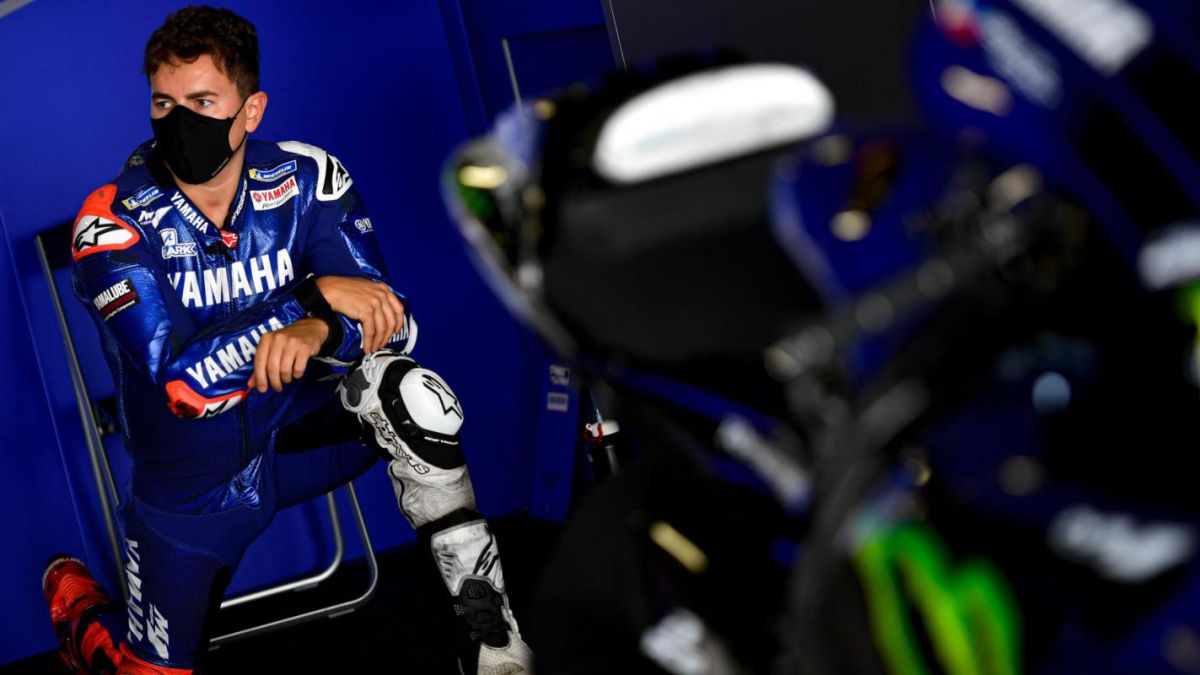 Jorge Lorenzo has got on a motorcycle again. After leaving the premier class, the Balearic rider has carried out a series of tests during the Misano Pro Day. This is how he wanted to show his support for the environment by testing the Vsoco electric motorcycles, which may be an option for the future of professional motorcycling. He then conducted an interview for the Italian website 'GPone.com', where he spoke about his current life outside of MotoGP, the situation of Maverick Viñales and the possibility of having been an Aprilia tester after his retirement.
Jorge has acknowledged being a very self-sacrificing rider: "Being here in Misano after so many months without riding a motorcycle is always appreciated. I have always been a perfectionist person because I have always wanted to win and it has always been my goal. Instead, now it's another story, I've come here to have fun, promote the brand and have a great day, without the need to be the fastest ". Now he puts aside the sacrifice and focuses on enjoying life: "In the elite you must be thinking about your sport 24 hours a day. After a life dedicated to my sport, experiencing a relaxed life, where you can eat whatever you want, sleep the hours you want, without so much stress and sacrifice ... it is very difficult to return to that sacrifice that I have had for 30 years of my life. life. "
The ex-driver has used empathy to explain Maverick Viñales' current feelings. "Surely Maverick has tried everything to go strong. Having such a strong teammate, who is usually always ahead of you, is psychologically not easy to manage and that may have weighed heavily on him. Surely he will think that he is a rider who is capable of fighting for the World Championship and wants to try one more time, I think it is fair, I have tried in the past and I wish him the best of luck ".
He also wanted to explain the non-arrival at Aprilia as a tester after his retirement in 2019. "In principle, they wanted me to be their new rider, but I always had the idea of the possibility of being a tester. We had the talks to become a tester, but in the end they didn't want to invest in a champion like me. Possibly they wanted to invest in a tester that had not earned so much and that is why the agreement was not reached ", concluded the Spanish pilot.
Photos from as.com