"I didn't ask about the sale of the club. I just wanted to come to Zaragoza"
Fran Gámez, the first signing of the Aragonese team for the 2021-22 season, arrives at La Romareda with the sole objective of promotion to the First Division.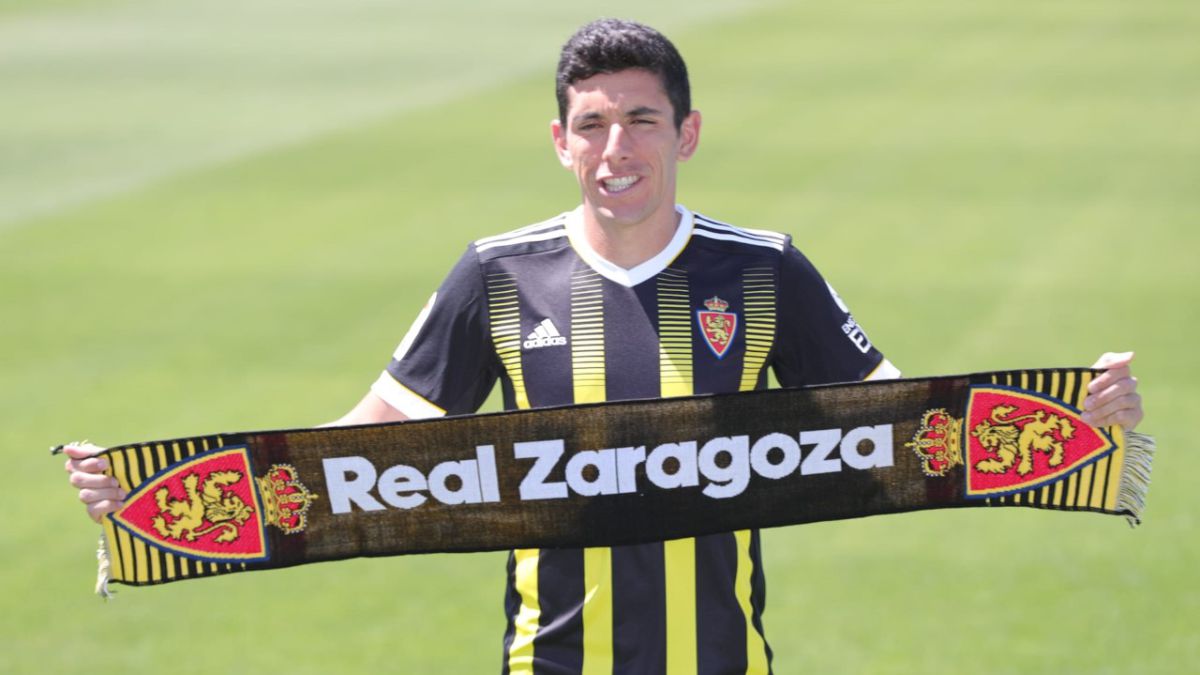 "I didn't even ask about the sales process. I just wanted to come and play for Zaragoza. It was very easy." Fran Gámez (Puerto Sagunto, 1991) has distilled satisfaction and happiness in his presentation with the Aragonese team. The first signing of the 2021-22 season has completed his first training session under Juan Ignacio Martínez before being presented by sports director Miguel Torrecilla in the La Romareda press room. He has signed for two years, plus an optional third, and is coming to move up: "That must be the goal."
Torrecilla explained his signing as follows: "After Tejero's departure and Vigaray's injury we needed to reinforce the right-back and Fran Gámez has been chosen. He convinced us by his offensive characteristics and his good defensive dedication. He had other options, but we are here. delighted that you chose us ".
Fran Gámez posed for the occasion with the 'wasp' outfit, which will be respectful this season, although he did so without advertising, because Caravan has not yet renewed the sponsorship contract.These were his answers:
Real Zaragoza: "I chose it for everything. It is a historic club and I really wanted to represent this shield. I wanted to say tomorrow that I played for Zaragoza. It was a very easy choice and I am very happy."
Sale of the club: "I didn't even ask about the sales process. I just wanted to come here to play. It was very easy."
The pressure of La Romareda: "To scare me at all. I am very excited. I am very clear about what I have come for. I have two years of contract and I hope there will be many more. I am looking forward to playing in a full Romareda. It is a joy to play in this stadium as a rival, so playing with the Zaragoza crest on the chest must be amazing ".
Three promotions with Mallorca: "I hope to be like a talisman in this sense. I come to that, to promote. That must be Zaragoza's goal. I have been promoted to the First Division twice, one as a favorite and the other coming from Second B , which nobody expected. The Second Division is a very long and very difficult category, but promotion should be our objective ".
Vigaray: "I wish Carlos the best, that he recovers as soon as possible and that we can both fight for the position."
Profile: "I am a winger who likes to play upwards a lot, but the first thing is to defend" .
Compañeros: "I did not know almost any of them personally, but I have found a spectacular group" .
First friendly: "I have been training since last Wednesday with Mallorca and I am here for what the coach needs me. If he needs me to play in Teruel now, there is no problem."

Photos from as.com