Dele Alli atones for his sins: "It was my fault, not Mourinho's"
In an interview with Goal, the midfielder defended his former coach's work at Tottenham and blamed himself for his performance.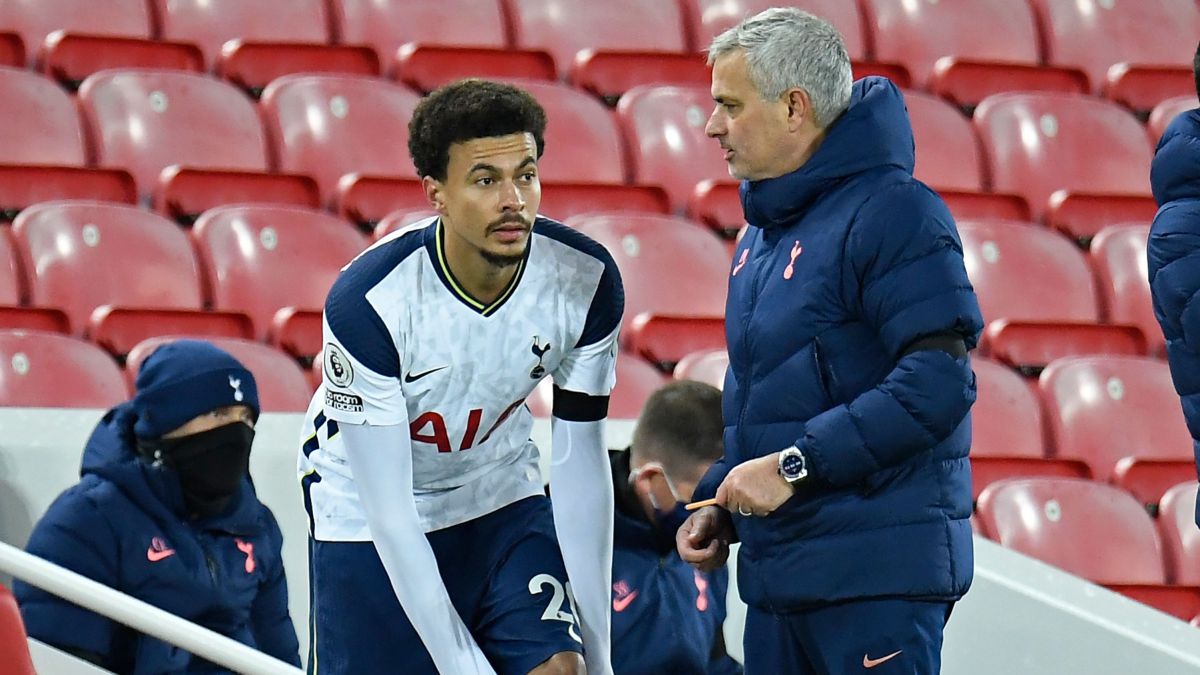 Dele Alli will look for a new opportunity with Nuno. The 25-year-old young Tottenham midfielder has spent several seasons in search of the level that he marveled around the world playing for Tottenham Hotspur's midfielder.The one from Milton-Keynes saw this new opportunity with the arrival of Jose Mourinho, who, as seen in the documentary about Tottenham produced by Amazon, appeared wanting to bring out all his talent and asking for more work in a sincere talk that went viral. "You should demand more of yourself, not I demand of you, not me. Nor anyone. You. You have to ask yourself more", closed the coach.If he did it or not, only he knows, but Alli did not end up having the specific weight that Mourinho wanted for him when he came to the team. The Englishman had opportunities since the arrival of Jose, but ended up relegated to a unit B that disputed the Europa League and did not offer the expected level.The English press blamed Mourinho for his dealings with Dele Alli or for his supposed lack of ability to get the best out of the player but, this Monday, in an interview with Goal, it is the player himself who frees the Portuguese coach from guilt and tries to make himself publicly responsible for their level
"The only person to blame is myself. I should be performing at a level where it was difficult to leave the team or not play. I cannot blame anyone but myself. Working with Mourinho was a great experience and I learned a lot with him ", emphasizes the English player.No holidays
Through his social networks, Dele Alli is showing his dedication by somehow 'canceling' his holidays and working hard to make it to the preseason with Tottenham. As Goal assures, he is with a personal training team to control his diet, his training and also his activity off the field.
The Englishman atones for his sins and wants to clean these years of his history in search of being the star that he was. "Time flies. And one day you will regret it, I think, if you do not achieve what you can achieve," Mourinho told him in that talk. Dele is determined to achieve it, even if it is no longer under the orders of Setúbal.
Photos from as.com