De Gendt confesses the difficulty to catch the Tour leaks
Speaking to Sporza, the Lotto-Soudal cyclist confessed the difficulties he is having to be able to enter the escape. "Young people have taken over everything."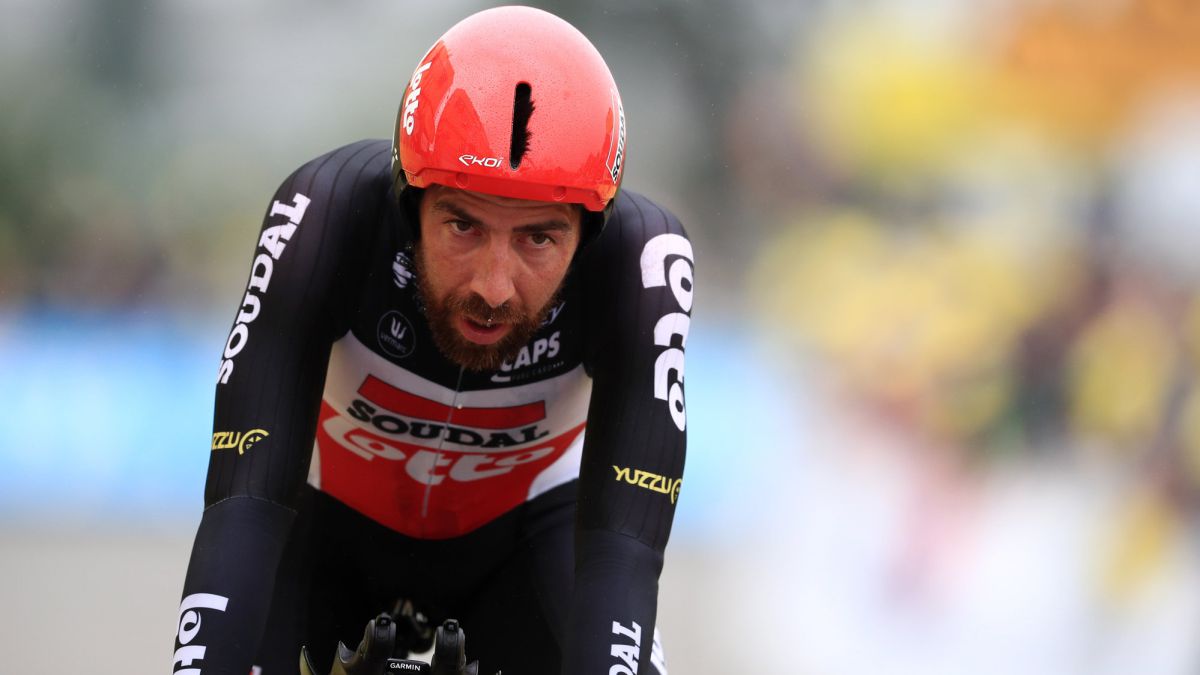 The start of the Tour de France has been somewhat difficult for Thomas de Gendt. The Belgian Lotto-Soudal rider, one of the most charismatic riders in the peloton, has not yet been able to sneak into the leaks ... and it won't be because he hasn't tried.
In statements to Belgian media Sporza before the ninth stage on the way to Tignes, De Gendt confessed that despite attempts, he is having a hard time catching the leaks this year. "On the Le Grand Bornand stage I tried to break into the break and in the end I made it to 28 minutes. Still, I feel very tired. Many riders are faster than me."
De Gendt confesses that young people are making a faster leap to the cycling elite and that leaves veterans like him, who is even considering ending his contract prematurely. "The day must come when young people are better, but they are doing it very abruptly. It is usually gradual but now they take over everything and make us veterans back down. It is a tough statement, but I cannot improve. Yes They roll too fast, I will have to accept it. I can have a great day, but if not ... then it is very difficult. I will have to draw my conclusions and if I cancel my contract and it is time for something else. If they are better, so be it. Right now I am 34 years old and when my contract ends I will be 36. I don't think I will improve by 5%. "
The Belgian cyclist justifies this statement after what happened on the Le Grand Bornand stage, where despite achieving great power data, he failed to get into the good cut of the break. However, De Gendt is confident and hopes for a great day to be the protagonist in the breakaway and fight for a stage win. "On Saturday I rode several of my best watt values in 10 minutes since I recorded them in 2013. I usually tear the race to pieces with those values and this time I was 100 meters behind a group of 70 runners. The general level It is much higher. I have to wait for a great day and try it. I already had it and then I won a stage in the Volta a Catalunya. Then it is possible ".
Photos from as.com