David Valero and Rocío García win in Sabiñánigo
The Spanish mountain bike champions, David Valero and Rocío García, are once again the winners in Cross country.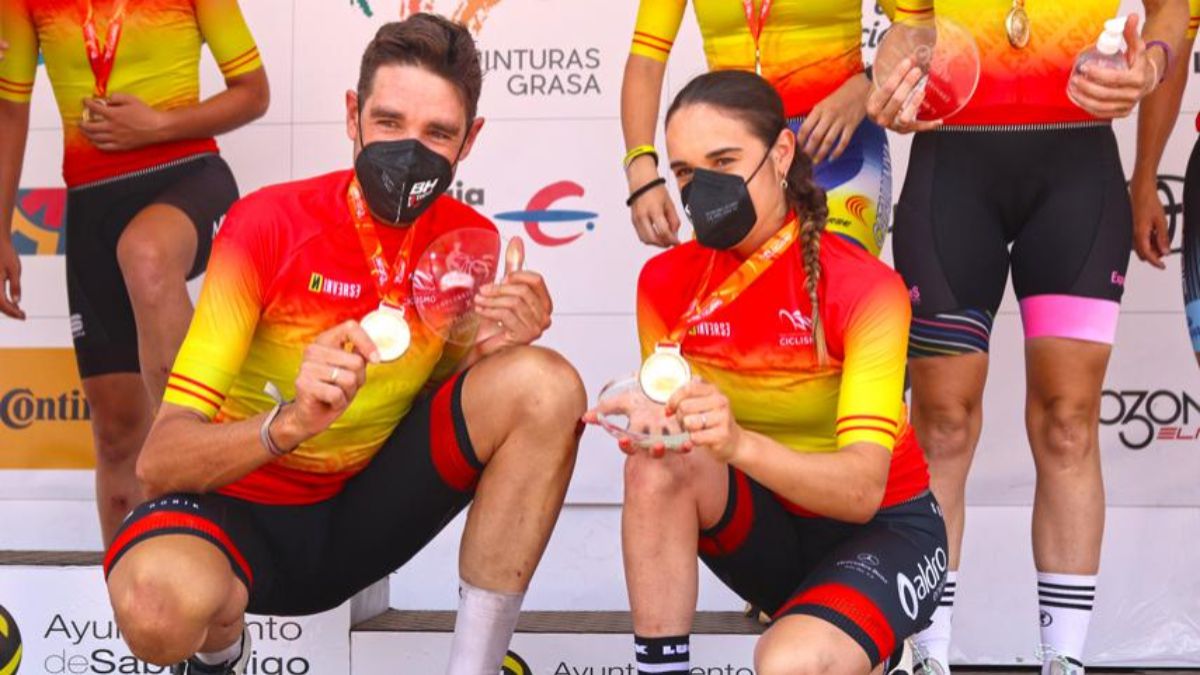 The Spanish MTB XCO Championship ended this Sunday in Sabiñánigo (Huesca) with the demonstration of superiority of David Valero and Rocío García, who fulfilled their favoritism dominating from start to finish in the elite titles.
Both revalidated their crowns of elite Spanish champions through two great performances. Valero gave a recital in the men's race despite a crash at the start. The Grenadian embroidered his last test before going to the Olympic Games. Sergio Mantecón and Ismael Esteban completed the podium.
After the race, Valero spoke to the Royal Spanish Cycling Federation (RFEC) where he was very happy "to be able to carry the flag one more year around the world." In addition, he confessed that the strategy from now on will be to "maintain and dose" for Tokyo.
The start loop was enough for Rocío García to take the income from the victory in the women's event, ahead of Natalia Fischer and Meritxell Figueras. The cyclist said that "the sensations were not the best, the goal is Tokyo." The runner arrived "a little fatigued after some very hard workouts" to what she knew was not going to be her "best day." But she was happy "to be able to wear the national champion flag one more year and to have been able to revalidate the title" like her teammate David Valero.
Photos from as.com