David Mayoral: "El Lugo bet on me and I did not hesitate"
The footballer defined himself as a winger who moves well on both sides: "I'm right-handed but I can also play on the left."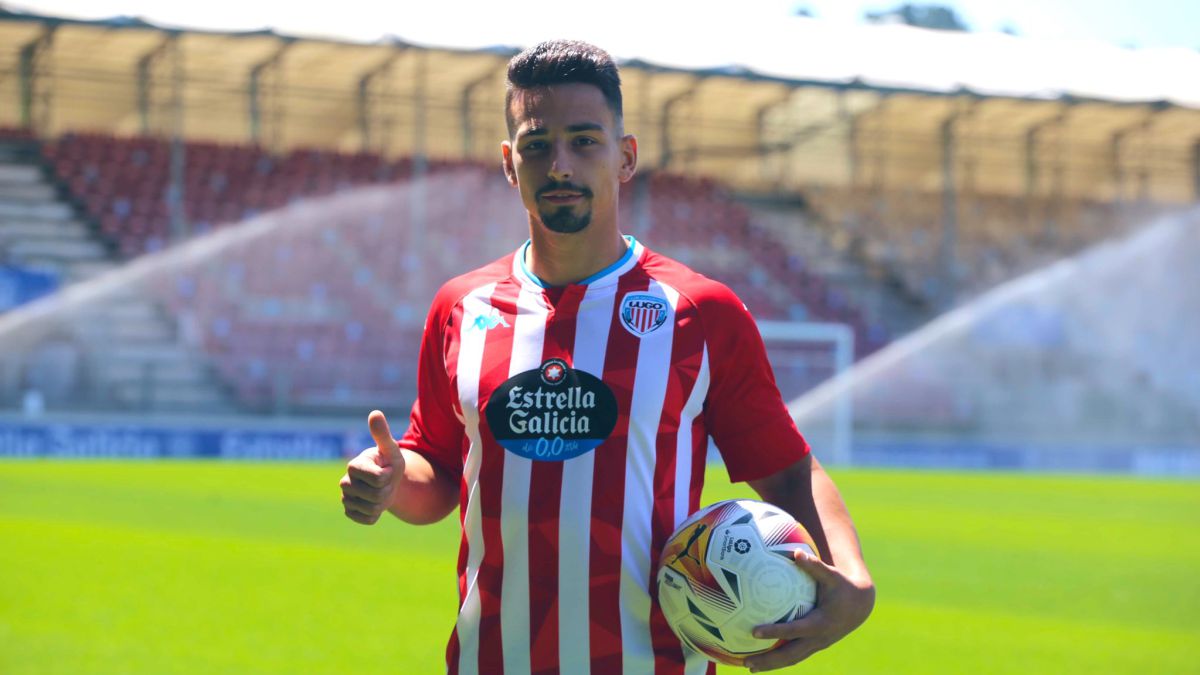 Despite being the first signing of the new season, it was not until this Thursday that David Mayoral was introduced as an albivermello player. With the sports director Mauro Pérez as master of ceremonies, who dedicated some praiseworthy words to Mayoral in which he recognized that "he is a player who we believe is at his best, he has been able to have some typical ups and downs in players of his age but now he is ready to perform at his best ", and stated that" we have already tried to incorporate him in the past in other teams in which I have worked but now it has been possible with Lugo ".
Already in the use of the word, Mayoral affirmed that "I always say that you have to go where they want you the most, and Lugo bet heavily on me so don't hesitate." In addition, he acknowledged that "obviously I know the coach, I know that he takes one hundred percent of the players and also helped so that I could come." He also defined himself as "a winger who moves well on both sides, I'm right-handed but I can also play on the left, which is where the coach has asked me to play. My idea here is to keep growing and working to the maximum ". Finally, he stressed that "the preseason is going very well, I already feel like one more, as if I have been here for one or two seasons. Now we have to work very hard because this work is fuel for the legs. "
Already in question time, Mauro Pérez was questioned by the reinforcements, reeling off that "we are looking for a more veteran center-back, also a right-back that we hope will arrive and that will be good, but we will have to wait. We are also looking at a midfielder and a left wing player to compete with Mayoral, and if possible, a striker ", he sentenced.
Photos from as.com